Hip-hop and rap are the new forms of popular music all over the world. They have now taken over from the 90s beats and disco music. In India, rap has become a popular genre of music and is used by many singers to add spice to their songs. The lyrics and beats of rap songs are very catchy and are greatly loved by the audience. Hence, this form of music has become very popular quickly. Several rappers have made a name for themselves in India.
Let us have a look at 10 of them.
1. Honey Singh Honey Singh was born on 15th March 1983 in Hoshiar >> Read More...
...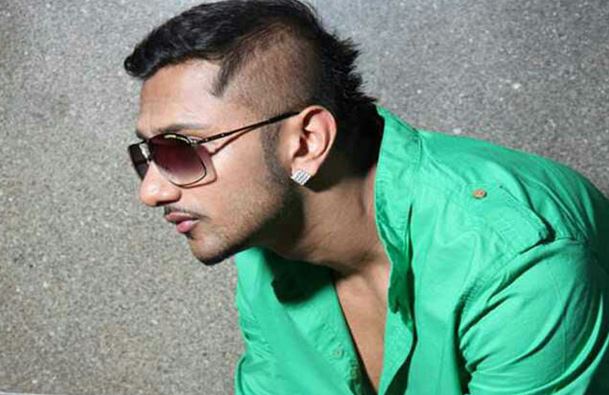 Hirdesh Singh, popularly known as Yo Yo Honey Singh, is probably India's most well-known rapper. Singh's works in Bollywood and his music albums have made him quite a rage among the audience. He has given a great boost to the rap genre, and his tracks mostly become party favorites. His albums such as The Folkstar, Never Done Before, International Villager, etc, are very successful. Some of his best tracks are High Heels, Lungi Dance, Chaar Bottle Vodka, Sunny Sunny, Party All Night, etc.
2. ' Badshah Aditya Prateek Singh Sisodia, better known as Bads >> Read More... '
...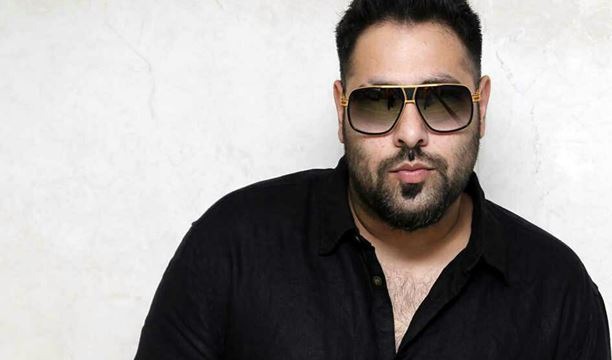 Badshah is a Bollywood singer, rapper, and composer. He has also worked in the Hindi, Punjabi, and Haryanvi music industry as a rap artist. He began his career as a part of a group that included Honey Singh. In 2012, he began working individually and earned a name for himself and in the top charts of Bollywood. Some of Badshah's popular songs are Saturday Saturday, Abhi Toh Party Shuru Hui Hai, The Humma Song, Selfie Le Le Re, Kar Gayi Chull, Kala Chashma, The Breakup Song, etc.
...
3. Hard Kaur Taran Kaur Dhilon, better known by her stage name >> Read More...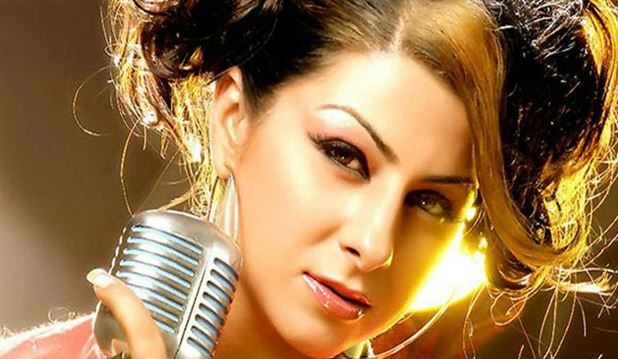 Hard Kaur is the most popular female hip-hop singer and rapper in India. She started her rap career with the superhit song Ek Glassy. After that, she started working in Bollywood and gave many successful tracks. Her songs include Paisa Phek, Talli, Sadda Dil Vi Tu, Laung Da Lashkara, Zaalim Dilli, etc. Her success in this field is owing to her talent, X-factor, and hard work.
...
4. ' Raftaar RAFTAAR was born on November 16, 1988 in Thiruvana >> Read More... '
...
Raftaar was also a part of Yo Yo Honey Singh's music group, Mafia Mundeer. He split from the group later and made an illustrious career for himself. He and his wife Nindy Kaur Nindy Kaur is an Indian playback singer, popular a >> Read More... have given many hit songs. His rapping skills have also been widely appreciated by the audience. Some of his popular songs in Bollywood are Whistle Baja, Tamanche Pe Disco, Warna Gabbar Aa Jaega, Toh Dishoom, Mar Gaye, Dhaakad, etc.
5. ' Dr Zeus Baljit Singh Padam, famous as Dr Zeus in the world >> Read More... '
...
Dr. Zeus is a music producer, singer, and rapper in India. He works mainly in the Punjabi music scene. His song Kangna became extremely popular and was adapted in Bollywood as well. He has worked in Bollywood and given hit songs with collaboration with many talented artists. Some of his hit songs are Lovely, Tipsy Hogai, Desi Look, Bam Bam, etc. Apart from film tracks, he has produced several albums and singles throughout his career.
...
6. ' Jazzy B Jaswinder Singh Baines is an Indian music artist a >> Read More... '
Jazzy B is an Indian rapper, hip-hop singer, and Bhangra artist. He has also worked as an actor in the Punjabi film industry. He has released several music albums which have become quite popular. Apart from that, he has worked as a composer for Bollywood films. His songs include Love The Way You Dance, Zalim Dilli, Harry Is Not Brahmachari, 26 Ban Gayi, Jugni, Fukra, etc.
7. ''
Bohemia is a Pakistani rapper and singer who has been working in Bollywood for quite some time now. He is a well-known international artist who has achieved recognition for albums such as Pesa Nasha Pyaar, Gulabi, Thousand Thoughts, etc. In Bollywood, he has worked in the films " Chandni Chowk To China Click to look into! >> Read More... ", 8\10 Tasveer, Breakaway, Desi Boyz Click to look into! >> Read More... , Faraar, etc. His popular tracks are Chandni Chowk to China, I Got The Picture, Sansaar, Subha Hone Na De, etc.
8. ' J Star J star, born Jagdeep Singh, was born in Punjab. He >> Read More... '
J Star is a fresh young Punjabi singer and rapper. He has collaborated with Yo Yo Honey Singh in many successful tracks. Their song Gabru is quite famous. Some of his well-known songs are Gabru, Hulara, Na Na Na, Dream Girl Dream Girl is a drama based Indian show that runs >> Read More... , Chammak Challo Click to look into! >> Read More... , etc. At the beginning of his career, he worked as a DJ. His journey from there to where he is now is quite inspiring.
9. ' Brodha V Brodha V is the stage name of Vighnesh Shivanand. >> Read More... '
Vighnesh Shivanand, popularly known as Brodha V, is a unique Indian rapper who combines rap music with elements of Indian classical music. He is considered as one of the fastest rappers of India. He is the member of the hip-hop trio called Machas with Attitude. His single tracks are On My Own, After Party Most Hindi serials these days make as much sense a >> Read More... , Making Our Money, What Have You Done, etc. He has also rapped in the Bollywood movie Chennai Express Click to look into! >> Read More... .
10. Baba Sehgal Baba Sehgal is a multi-talented Indian play back s >> Read More...
Baba Sehgal is India's first rapper and hip-hop singer. He has had a long and illustrious career. His songs, albums, and rap numbers have become extremely popular in India. He is the fore-runner of all the current Indian rappers. His popular songs include Thanda Thanda Paani, Manjula, Dil Dhadke, Jugni Mast Kalandar, Babe Di Gaddi, etc. He also works as an actor, playback singer, and composer. Apart from Bollywood, he has worked in the Telugu, Tamil and Kannada film industries.