Over the years Hindi Cinema has seen many Renowned and eminent Dialogue Writers. Starting from Wajahat Mirza He was born on 20th of April in the year 1908. He >> Read More... , O.P. Dutta, to Javed Akhtar Javed Akhtar is an Indian poet, lyricist, film scr >> Read More... , , and Gulzaar Saab, Bollywood has seen it all. The excellent and epic lines are still on the minds of people. Their writing has given inspirations to many newcomers in the field of Screen Writing. Dialogues help to break the monotony, and prevent the dullness of the scripts.
The better lines make audiences engaged in movie theaters, which adds to the quality of the story. The Writers tries to insert some punch line dialogues, in between the conversations in movies to add to the funny side of the conversation. Dialogue writing takes a lot, when it considers the grammatical things, such as, punctuation, comma, period, and question marks. The start and ending of the Dialogue are of great significance. For example, the converse such as Do Chutki Sindoor Ki Keemat, from the movie Om Shanti Om Click to look into! >> Read More... would be incomplete if the completion is incomplete without letting audiences to know in what context they are said. The above Dialogue said in context to the rituals in the Indian weddings, which shows how much faith and love a bride believes in that, and hence audiences should know it actually, what it depicts.
The dialogue should be catchy to the viewers, something like Pyaar Se Darr Nahin Lagta Saab, Thappad Se Lagta Hai Dialogue from Dabangg movie, depicts the same. Keeping in mind those Legendary Dialogue makers, here we are going to present you all, all-time top 10 Dialogue writers from Bollywood.
...
1. Wajahat Mirza
Born in the year 1908, in the British Era, Wajahat Mirza Changezi that's what he knows for originally, is a Screenwriter and Director from Indian Cinema. He known for his historical work in Cinema. He has written some excellent dialogues for the movies such as Mughal-E-Azam, Mother India, and Ganga Jamuna. He is one of the most successful screenwriters and Dialogue Writer, who contributed to the success of movies in the era of 1950-1960.
...
Wajahat won two Filmfare Awards for the movies Ganga Jamuna and Mughal-E-Azam. His Dialogue, Agar Tujh Jaise Bhai Aur Paida Ho Gaye - Toh Is Yug Se Rakhi Manane Ka Utsav Hi Mitt Jayega, got lots of praise from critics and audience. His Dialogue from Mughal-E- Azam, Jo Darr Darr Ke Ki Jaaye Wo Mohabbat Nahin, Woh Mohabbat Nahin- Dillagi Hai, Paap Hai and Hume Pata Hai Ki Mohabbat, Zindagi Tabaah Kar Deti Hai-Yeh Kattayi Kam Nahin Hai Ki Duniya Yaad Karti Hai Marne Ke Baad Bhi, is still running into the memories of viewers even after so long. He has written dialogues for more than 30 movies. His work is still on the top list of Dialogue writing field.
2. Abrar Alvi Abrar Alvi was born on 1st July, 1927. He was a di >> Read More...
...
Born in the year 1927, Abrar is a Director, Actor, Film Writer, and Dialogue Writer. He is known for his elusive writing in the Hindi Cinema, in the Era of 1950-1960. His words in the movies, Sahib Biwi Aur Ghulam, Kagaz Ke Phool, and Pyaasa are still refreshing into the minds of People. His film Pyaasa is among the Top 100 movies of Time Magazine.
He started his writing career with the film Aar-Paar. He later keeps on writing the Dialogues for the movies such as, Professor and Prince. His dialogue from, Sahib Bibi Aur Ghulam movie, Gehne Tudwao, Gehne Banwao Aur Koriyaan Khelo, So Aaram Se and Hindu Ghar Ki Bahu Sharaab Nahin Piya Karti-Kayi Zamaane Se, got lots of praise.
...
3. OP Dutta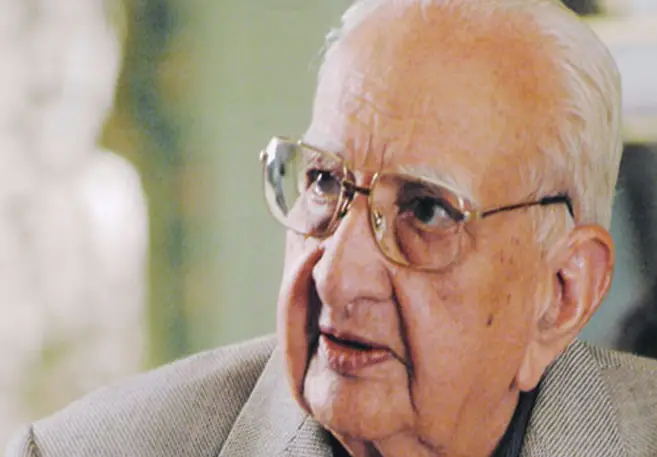 ...
OP Dutta is an Indian Movie Maker and Writer, born in the year 1922, in the British Era. He started his career as a Director, with the movie Pyaar Ki Jeet. Later on, he moved into script writing and dialogue writing. His Dialogues includes few movies such as, Mastana, Chirag, Yateem, and Loc- Kargil, turning out to be a superhit.
He is a winner of International Indian Film Academy Award and Filmfare Award for his epic Dialogues. His few memorable dialogues include Dost Mar Sakta Hai-Lekin Dosti Nahi, and a Soldier Gets Life By Chance, Loves by His Choice and Kills by His Profession from Loc Kargil movie.
...
4. Pran

The 1920 born, Pran-original name is, Pran Kishan Sikand. He was a prominent Actor and Dialogue Writer in 1940-1960 Era. He also played some eminent and memorable villainous characters, in Ziddi, Badi Behen, Azaad, Devdas, and Madhumati. He worked in various roles such as, Lead Actor, Villain, and Supporting Actor. He started his career with the movie named Ziddi, in 1948.
...
He received three Filmfare Awards and one Padma Bhushan in his lifetime. Along with acting he also started writing Dialogues for the Films. His dialogues such as, Tokyo Mein Rehte Huye Bhi, Tumhari Tokne Ki Aadat Abhi Tak Nahin Gayi, from Around the world, Ration Par Bhashan Bahut Hai-Lekin Bhashan Par Ration Koi Nahin, from Upkar, and Musalman Ke Yahaan Parvarish, Hinduon Se Dosti and Angrezo Se Shauk Rahe Hain Mere, got immensely popular.
5. Gulzar
Born in the year 1936, Gulzar is a Poet, Lyricist, Dialogue Writer, and Director from Bollywood. He started his career in the year 1963 with the movie Bandini, with Music Director S.D. Burman. He has also worked as a Director with movies like, Aandhi, Mausam. He also directed the TV show Mirza Ghalib Mirza Ghalib was a biographical television serial >> Read More... in the year 1970-1980's. He is the winner of Oscar Award, for his Lyric Jai Ho, from Slumdog Millionaire Click to look into! >> Read More... .
Gulzar Saab's primary works include Poetry and Dialogues. Few of his memorable work includes for TV as well such as, Jungle Book The concept about a child being raised in Jungle b >> Read More... , Alice In Wonderland Click to look into! >> Read More... , and Hello Zindagi Hello Zindagi is a Hindi TV serial that aired on D >> Read More... . His Popular Ghazal Dastak got published by Sahitya Prakashan, from Karnataka. Few of his famous Dialogues includes, Jeene Ki Arzoo Mein Mare Ja Rahe Hain Log, Marne Ki Arzoo Mein Jiye Ja Raha Hoon Main, from Namak Haram and Mera Shohar Banne Ki Koshish Mat Karo, Biwi Ho Biwi Ki Tarah Raho from Aandhi, got vast popularity. He has written Dialogues for more than 100 Films.
6. Javed Akhtar
Born in the year 1945, Javed Akhtar is a prominent Poet, Script Writer, and Lyricist from Bollywood. His first successful stint started with the movie Andaaz. He is also, a renowned Shayari Writer as well. His Shayari shows the influence of happenings in Life and the Ups and Downs of the life. His prominent dialogues, includes movies such as, Haathi Mere Saathi, Seeta Aur Geeta Seeta aur Geeta is an Indian Television drama seri >> Read More... , and Zanjeer.
His song Ek Ladki Ko Dekha To Aisa Laga got him Filmfare Award in the year 1994. His Script and Dialogues gave the overnight Fame to the downed Career of with movie Zanjeer. His few imminent lines includes, Ye Police Station Tumhare Baap Ka Ghar Nahin, Jab Tak Bola Na Jaaye Khade Raho from Zanjeer. Also, Kitne Aadmi The, Sambha and Itna Sannata Kyun Hai Bhai , from Sholay, and Bhai Mere Paas Aisho Aaram Hai, Bada Ghar Hai Paisa Hai, Tumhare Paas Hai Hi Kya , with reply Mere Paas Maa Hai from Deewar movie.
7. Salim Khan
Salim Khan is an Indian Script Writer, Actor, and Dialogue Writer from Bollywood. His Pair with Javed Akhtar got a lot of popularity and attentions, for their commendable scripts and dialogues, in the 1990 Era. He is married to Salma Khan and renowned actress Helen. His ancestors are from Afghanistan, who migrated to India in 1800. With the movie named Baraat, he debuted as a supporting Actor.
He acted in more than 14 Films, before moving into the field of writing. Some of his elusive dialogues after the split with Javed Akhtar include the movies, Angaaray, Naam, Jurm, Patthar Ke Phool, Pyaar Kiya To Darna Kya, and Kabzaa. Few of his dialogues include, Jin Logon Ko Tanhayi Mein Rehne Ki Latt Lag Jaati Hai-Unhe Khushi Tanhayi Mein Hi Milti Hai from Jurm. Also, Dosto Na Koi Sathi Hai Na Koi Manzil Phir Bhi Nikal Chuka Hoon Ghar Se, Shayad Jiski Justazoo Hai, Wahi Humraah Hai Wahi Haasil Hai from Pyaar Kiya To Darna Kya movie.
8. Javed Siddiqui
Born in the year 1942, Javed is a prominent Dialogue Writer, Hindi and Urdu Script Writer, and play Writer. Javed is having more than 50 Scripts and Dialogues, under his name. He has written a book of pen sketches, Roshandaan, which is very attractive regarding its clear and direct wordings. He is having Two Filmfare awards and two Star Screen Awards for his epic Dialogues and Screenplay. His words are very poignant and come out as gems to the audience, through his soulful writing. He started his career with movie Shatranj Ke Khiladi, directed by Legendary Director Satyajit Ray.
His few worth remembering dialogues include, I Love You KKiran from Darr, Bade-Bade Shehron Me from DDLJ, and Kitne Toofan Dekhe Hain In Aankhon Ne, Yaadein Zehen Se Jaati Hi Nahi-Tujhse Mutasil Hona Chaha, Tujhko Apna Banane Ki Koi Tadbir Soojhti Hi Nahin, from Umrao Jaan Movie.
9. Abhijat Joshi Abhijat Joshi is a prominent Indian screenwriter, >> Read More...
Born in the year 1969, Abhijat is a screen Writer and Dialogue Writer from Bollywood. His incredible scripts include the movies 3 Idiots, Lage Raho Munna Bhai, and PK. He is a Writer, Producer, Director, and Editor by profession. He is also working as a Teacher in the Otterbein College, Ohio. His theater Play, Shaft Of Sunlight, got huge acclamation from the audience.
He has also written for the Hollywood Flick Broken Horses. He is currently the Screen Writer and Script Writer for the movie Sanjay Dutt Biopic. He is having 3 Filmfare awards and 2 IIFA awards for Best Dialogue. His few epic dialogue include Main Dikhti Hoon Maa Jaisi Sab Kehte Hain-Sab Kehte Hain, Sach Kehte Hain-Par Main Hoon Apne Papa Ki Beti from PK, Dost Fail Ho Jaaye To Dukh Hota Hai-Lekin Dost First Aa Jaaye To Zyada Dukh Hota Hai, from the movie Three Idiots, and much more.
10. Jaideep Sahni Jaideep Sahni is an Indian screenwriter and lyrici >> Read More...
Born in the year 1968, Jaideep is a Screenplay Writer, Script Writer, Dialogue Writer and Producer from Bollywood. His work includes movies such as, Chak De India, Khosla Ka Ghosla, Company, and much more. His recent song, Labon Ka Karobar from Befikre got lots of praise. Before becoming a Dialogue Writer and Screen Writer, he used to work in the Band named, Euphoria.
His first hand on the Script Writing and Dialogue started with the Movie Jungle in 2000. He has the Filmfare Best Dialogue Award, for the film Company. His few famous Dialogues are Agar Company KO Meri Jarurat Nahin-Toh Mujhe Bhi Company Ki Jarurat Nahin, and Peechhe Se Nahin Mardo Ki Salike Saamne Se Lado, Wo Kya Hai Na, Hamari Hockey Mein Chhakke Allow Nahin from Chak De India.