Gauri Khan Born on Ocotber 8 1970, Gauri Khan (originally kno >> Read More... is the wife of Shah Rukh Khan Shah Rukh Khan or also known as SRK is a prominent >> Read More... . Gauri is not only a producer but also a good interior designer, which makes her the best. Here are some top ten best interior designs Gauri did for famous Bollywood celebrities.
1. Ranbir Kapoor Ranbir Kapoor is a noted Indian film actor. He was >> Read More... 's New Bachelor Pad
...
We all know the dashing actor Ranbir Kapoor. Most of the Indian girls are fans of Ranbir Kapoor. He belongs to an iconic Kapoor family background. Gauri Khan designed Ranbir's New Bachelor pad, and it is so good in its appeal.
2. Sidharth Malhotra Sidharth Malhotra is an Indian actor who was born >> Read More... 's Luxurious New House
...
Sidharth Malhotra is known for his height and dashing personality. His six-pack abs make everyone fall in love with him. He was the first cast in the film Student of The Year with Alia Bhatt Alia Bhatt is a trendsetting actress from Mumbai, >> Read More... and Varun Dhawan Varun Dhawan, a new comer entered Bollywood with h >> Read More... , and Karan Johar Karan Johar is one among the top ten celebrities i >> Read More... directed it. Sidharth recently shifted to his new house, where he asked the help of Gauri to design the interior. Gauri made his house more luxurious and beautiful.
3. Alia Bhatt's Vanity Van
...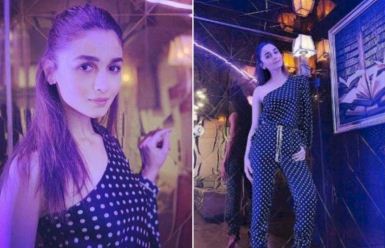 Alia Bhatt is a star Kid of B town. She is the closest to Karan Johar. Alia is in a relationship with Ranbir Kapoor, and sooner they are going to marry. Alia sought the help of Gauri to make her second home gorgeous. Gauri transformed Alia's Vanity van into a luxurious place.
4. Jacqueline Fernandez Jacqueline Fernandez is one of the top actresses i >> Read More... 's Cozy New House
...
Jacqueline Fernandez is the cutest actress in Bollywood cinema. She is a close friend of Salman Khan Salman Khan is a very famous Indian actor and a pr >> Read More... . She was with Salman Khan during the lockdown in his farmhouse, and they both did farming together. Jacqueline wanted her house to look just beautiful as her, and so she asked Gauri Khan's help to transform her new house into a heaven on earth.
...
5. Karan Johar's Lavish Penthouse Terrace
...
We all know how close Shah Rukh Khan and Karan Johar are. Karan Johar is the director as well as the producer in the B town. Gauri and Karan have a good bond, and so Gauri helped Karan's terrace to have a good party vibe and made a big transformation.
6. Varun Dhawans Bachelor Pad
...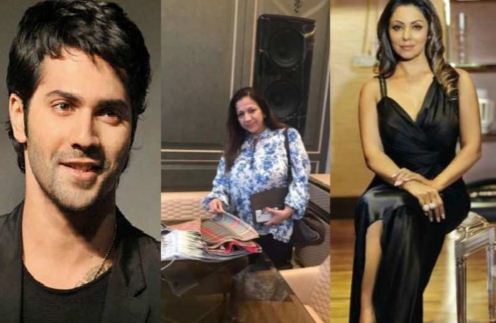 Varun Dhawan is a well-known personality in Indian cinema. He has done some tremendous movies. He is the hit actor in the 20s generation. He stayed alone in his house and recently he married his girlfriend, Natasha. Before getting married to Natasha, Varun asked Gauri to change his house interior and Gauri did it with pleasure.
7. KJo's Twins, Yash and Roohi's Nursery
Karan has two children who are surrogate babies. He has twin children Yash and Roohi. Karan wanted his children to have their playground in their house. He asked if Gauri can transform his children's bedroom into a Nursery, and she changed the bedroom's overall look into a cute Nursery.
8. Shah Rukh Khan's Mannat
Shah Rukh Khan is the King Khan of B town. Before getting famous in the industry, he had a wish to have his bungalow Mannat just near the bandstand. His dream come true and he got this beautiful bungalow. His wife, Gauri Khan designed the interior of his Mannat.
9. Shah Rukh Khan Delhi House
We all know that Shah Rukh Khan was not a star kid and started his career from the TV Show circus. He gave his best and now all wants to be like SRK. He came from Delhi, and he belonged to a middle-class family. Shah Rukh still has a bond with his Delhi house, and so Gauri transformed his Delhi house with stunning interior designs and gifted him on his Birthday.
10. Nita Ambani Nita Ambani is a name which does not need any intr >> Read More... 's Bar Lounge
Nita Ambani, the wife of India's top Businessman Mukesh Ambani, stays in Antilia, which is the most beautiful bungalow in Mumbai. She chose Gauri Khan to design her interiors, and now, Nita likes her bungalow's new interior look.