1. The Great Khali He was known to be the only WWE wrestler to knock- >> Read More...
WWE wrestler, great Khali was seen in season 4 and he was the first runner-up of that season. He promised to entertain India after coming in to the popular house of Bigg boss in Lonavla, until he had a tiff with the explosive bomb of the season, Dolly Bindra Dolly Bindra is an Indian film and TV actress and >> Read More... . Though he is known for his aggressive personality, the great Khali tried his best to keep his calm and entertain the audience.
...
​2. Shakti Kapoor Personal life: Shakti Kapoor was born in Delhi, In >> Read More...
Bollywood fame, Shakti Kapoor was seen in the Bigg boss house in season 5. He was the only man with 13 other women but couldn't stay in the show for too long. In the short span, he managed to show both his naughty side and his evil (That helped him plot against others) side. He expected support from Pooja Bedi Born in the year 1970, Pooja Bedi is a former Hind >> Read More... , but she in turn spoke negative about him.
...
​3. Navjot Singh Sidhu Navjot Singh Sidhu was born on October 20, 1963 in >> Read More...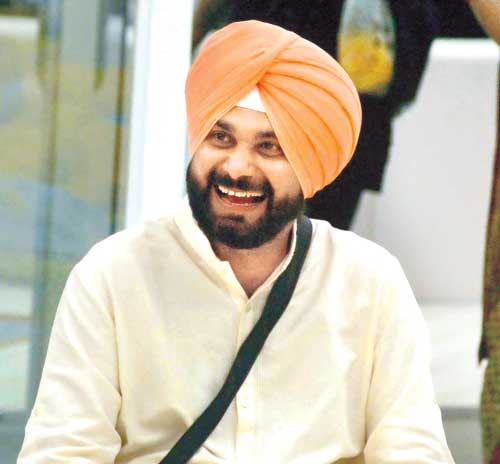 ...
The laughing Buddha, 'Sidhu paaji' known for his talent in various fields was seen in the Bigg boss house in season 6. He faced a lot of problems during the first few days as he was named as the favorite contestant but also was a father figure to few young boys & girls in the house. However, he had to leave the show early due to political commitments.
4. Dolly Bindra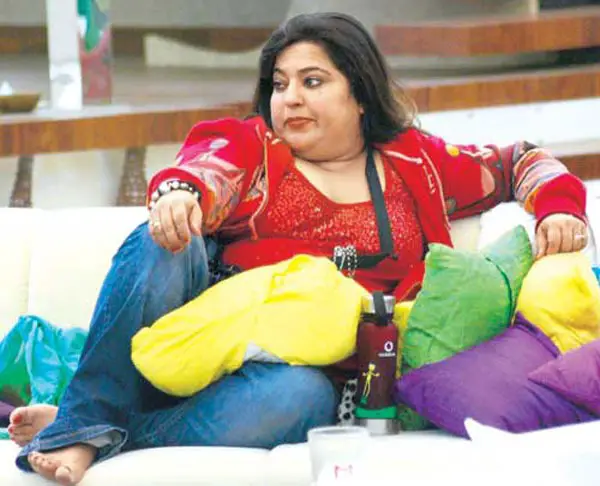 ...
Television vamp & Bollywood actress, Dolly Bindra had a wild card entry in season 4. She was spotted to be a very 'wild' & 'bold' contestant of the season, she never failed to fight with anyone. She created a lot of fuss in the show and is still popular for her line "Baap pe mat jaana" with a loud voice.
5. Sunny Leone Sunny Leone, a famous porn star, has recently ente >> Read More...
...
To spice up the show, Sunny Leone entered the Bigg boss house in season 5. She never failed to impress anyone and Mahesh Bhatt Filmmaker Mahesh Bhatt created a niche for himself >> Read More... too was impressed with her during the show that he requested to enter the house just to sign her for a movie. Sunny was not popular back then, bu now is a famous Bollywood star.
...
​6. Pooja Bedi
...
Popular Bollywood actress, television host and relationship columnist, Pooja Bedi entered the show in season 5. She was doing well and taking her stand for the right things. But, she often was seen saying to the camera that she wants to be eliminated and be with her kids. The controversy was so serious that she wasn't invited to the Bigg boss finale show.
​7. Rahul Dev Rahul Dev is an Indian model turned film and telev >> Read More...
The award-winning Bollywood & Telugu actor, known for his 'villain' image, Rahul Dev was seen in Bigg boss season 10. He acted calm and was seen as the most decent contestant despite staying with violent personalities like Priyanka Jagga Priyanka is a bold young woman from Delhi who is a >> Read More... and Swami Om Swami Om is a self-styled Indian guru and politici >> Read More... . He was eliminated from the show due to fewer votes, but he was happy to leave the show and was at peace with the house mates.
8. Rimi Sen Born as Shubhomitra Sen on 21st September, 1981 in >> Read More...
The Bollywood 'dhoom girl' entered the show in season 9. She was claimed to be the highest paid contestant in the show. The Audience had lots of expectation from Rimi, but she was often dull and silent. She never performed any tasks and wasn't even involved in planning or plotting. However, she was talked about and made fun of by the other contestants and the host of the show – Salman Khan Salman Khan is a very famous Indian actor and a pr >> Read More... .
9. Tanishaa Mukherjee
Tanishaa, sister of actress Kajol and daughter of legendary actress, Tanuja entered the show in season 7. She seemed to have a chemistry with Armaan Kohli What Lady Luck had in store for Bollywood supersta >> Read More... , she rocked various tasks and had a lot of fights with Gauhar Khan Gauhar Khan or Gauahar Khan or Gauahar Zafar Khan >> Read More... . She tried to entertain the audience and was the first runner-up of season 7.
10. Vindu Dara Singh Normally it is the trend of a son to go to his fat >> Read More...
Indian film and television actor, Vindu Dara Singh, son of legendary wrestler turned actor, Dara Singh Dara Singh was born on November 19, 1928 in Dharmu >> Read More... was seen in season 3. Even after seven seasons, he is seen active on Twitter tweeting about the show. He tried to maintain his image throughout the show and was announced as the winner by , the host of season 3.