Folks say only birds have wings but no rumors have also wings that flew 100 times faster than birds they just need a spark to start a terrible fire. Mostly the wings of rumor only spread their feathers in Bollywood. Bollywood is all known for its blockbuster movies and glamour but there is something behind these that are "rumors" about your favorite celebrities for which they have been trolled several times and went into various situations which hurt their sentiments and emotions, Let's have a quick look at the awful moments because of this terrific word,
1. The Furphy Story Breaks Chilled Ranveer
A 37-year-old actor who is chilled, freaked out when he got to hear the rumor about his first movie "Band Baja Baraat", that his father gave 10 lakhs to Aditya Chopra Aditya Chopra is an Indian film director, scriptwr >> Read More... to launch his acting career. It was heartbreaking for him and took all the joy of his maiden success. He said that his all raising bought into a question. He also stated that he is getting such type of messages in which youngsters text him bro I got money tell me how to use it, and he has clarified all the time that this is all just rumors stop believing all this.
...
2. The King Of Bollywood Got Distraught
The great Shah Rukh Khan Shah Rukh Khan or also known as SRK is a prominent >> Read More... got disconnected and upset when he find out hearsay about him and Gauri. In 2013, Gauri and Shah were blessed with a baby boy through surrogacy and they named him AbRam. However they got listen that their beloved child AbRam is their grandson which means he is the son of Aryan Khan Aryan Khan is the first child of the King of Roman >> Read More... . This hearsay shivered both of them. After that Shah Rukh took his son's side and clarified everything.
3. Dangal Girl Reacted To Her Rumor
Dangal girl replied to her unbearable rumor that she is dating Aamir khan after the shooting of Dangal. She once addressed the same in an interview in Film Fare. At about the same she said that some bunches of random people are messaging her about the wrong assumptions about her. Earlier we got to listen that they both are dating each other and Kiran is upset by all this and Aamir and Kiran also announced their divorce.
...
4. A Smoky Fire About Alia Bhatt
How worse can a statement get? Earlier, Mahesh Bhatt Filmmaker Mahesh Bhatt created a niche for himself >> Read More... stated in Pooja Bhatt This chubby star of Bollywood had a different styl >> Read More... 's magazine that "if pooja was not my daughter, I'd love to marry her" this statement left a fire in the whole industry, and a canard spread in the whole Bollywood industry that Alia Bhatt is the daughter of Mahesh and Pooja Bhatt. On this statement, Alia was hurt and said that whosoever wrote this should get his brain diagnosed because this is ridiculous. Also, a pic of Pooja and Mahesh got viral.
...
5. A Witty Rumor About Our B-Town Batra
The most controversial director of Bollywood has been roped with many actors as it has been a rumor that he and Siddharth Malhotra are in a relationship as Siddharth has been caught getting kissed on his cheeks. People assumed that they were actually in a relationship, but Siddharth replied to all these that Karan Johar Karan Johar is one among the top ten celebrities i >> Read More... is his friend and a father-figure of his.
...
6. The Lockup Queen Got Trolled
The queen of controversy was into a controversy where her Ex-Boyfriend took her side. The rumor was worse that Kangana used to do black magic on people and feed people food mixed with her menstrual blood to get a happy and successful life. After these rubbish statements, her Ex-boyfriend Adhyayan took her side and said "come on, people, get real". It was such a dirty comment on her.
...
7. Big-B Linked With Bahurani
You have heard many rumors, but this one is epic; this rumor has a different level that Aishwarya Rai was in a relationship with Amitabh Bacchan before she got married to Abhishek Bacchan. This was one of the reasons that Jaya Bacchan didn't want his son to get married to Aishwarya. But all of these conversations got baseless when Rai became Bachchan.
...
8. The Dabang Jodi Is Assumed As Real By People
A few days back, a picture was getting viral of Salman Khan Salman Khan is a very famous Indian actor and a pr >> Read More... and Sonakshi Sinha Sonakshi Sinha is a well-known Indian Actress. She >> Read More... in wedding outfits, and everyone thought that they were going to tie a knot together. But soon, it was revealed that the photo was fake and morphed; Sonakshi also replied to it by getting aggressive and disturbed.
...
9. A Horrible Gossip About Sasha
The horrifying claim about Sasha almost shook his fans with fear. They got afraid and tensed about shahid that he is suffering from stomach cancer. Shahid was quite sure about the reports, but someone close to him quashed the rumor. To clear all the misunderstandings, he tweeted that he's totally fine and not to believe in random stuff.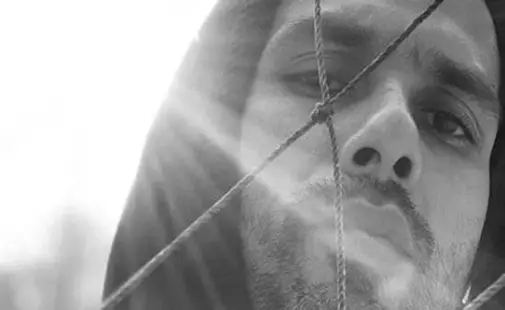 10. The Khiladi Spills The Bean Of Stupid Rumor
Once Akshay Kumar spilled a rumor about himself on showbiz as he has been part of it for so long. He addressed a rumor about himself that he heard on the Koffee with Karan show that he was a homosexual and was in a relationship with Tusshar Kapoor Son of a legendary Filmstar Jeetendra Kapoor and b >> Read More... and . Karan and Akshay talked about it a lot and cleared the misunderstanding between them and the audience.
So, these were some rumors that were bursting into flames on the couch of Bollywood; as we know, some of them are true, and some are lies; we cannot believe such baseless and witty rumors.