1. Koena Mitra Koena Mitra is an Indian model, actress and the wi >> Read More...
Koena Mitra came out openly about her nose job and how horribly wrong it went. She gave an interview in an attempt to answer questions about her surgery. She explained how the surgery had made her face to now go through injections every day as her cheek bones cannot hold her new nose.
2. Anushka Sharma Born in an army family to Col. Ajay Kumar and Ashi >> Read More...
Anushka received a lot of online flak after appearing on a chat show with visibly plumper lips. After a lot of internet bullying, the actress came down heavily on her cyber bullies and shunned the internet forever by saying that it's her body and her decision.
3. Shilpa Shetty A model turned actress, producer, entrepreneur and >> Read More...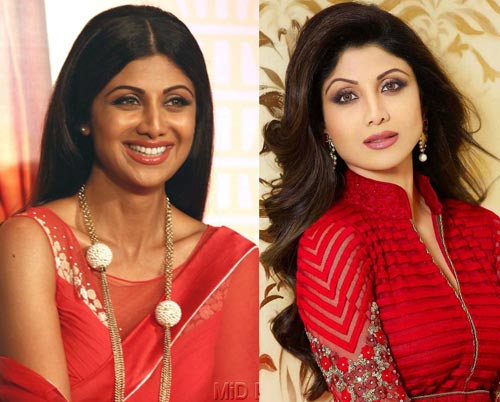 Though the actress never confirmed neither denied the reports of going for a lip job, she had visibly different facial structure in her movie "Badhaai Ho Badhaai", a decade later; his co-star from the film confirmed the rumour on a popular chat show.
4. Sofia Hayat  Sofia Hayat is a famous celebrity in both Hollywo >> Read More...
The former big boss contestant, who has now turned a nun, has had her share of controversies following her. Whether it is her tiff with various industry people or her going under the knife and the horrible job that she claims it turned out to be.
5. Rakhi Sawant Rakhi Sawant, the well-known drama queen of the In >> Read More...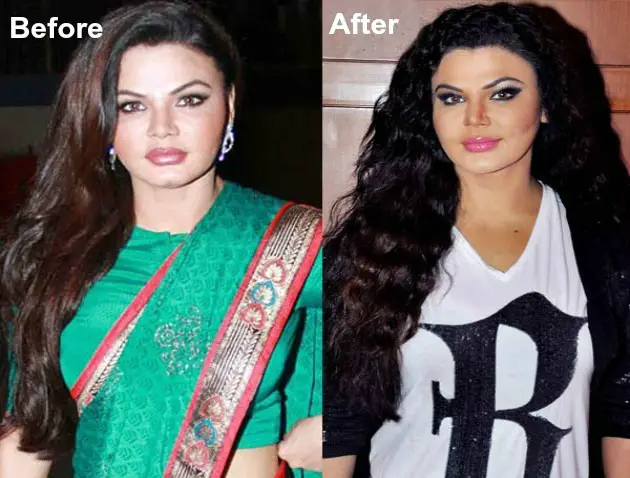 Rakhi has on record said "Doctors can give you what God can't" and standing in line with her ideology, she has visited the surgeons her fair share of times. Fortunately for her (and us!) there is not always as much noise as you'd expect from a Rakhi stint.
6. Shruti Haasan Shruti Hassan is an Indian film actress born on 28 >> Read More...
On record with her surgery, Shruti claimed her nose and lip job was done to get that perfect bridge and luscious lips. After trying her hands at both singing and acting, the actress is said to have realised that her looks stand put in both the spheres.
7. Shazahn Padamsee Shazahn Padamsee is an Indian actress who appears >> Read More...
Not that people were paying enough attention to notice, but small time actress Shazahn also got her lips enhanced to attain the perfect pout. Unlike a lot of other celebrities her surgery went almost unnoticed barring some few industry insiders.
8. Gauhar Khan Gauhar Khan or Gauahar Khan or Gauahar Zafar Khan >> Read More...
Talk about wanting stay in the limelight; Gauhar Khan disappeared from a show that was based on her and her sister's life (inspired by Keeping with the Kardashians) only to admit later that she had gone to visit her doctor to get her lip job done.
9. Shama Sikander Shama Sikander Gesawat is an actress, and film pr >> Read More...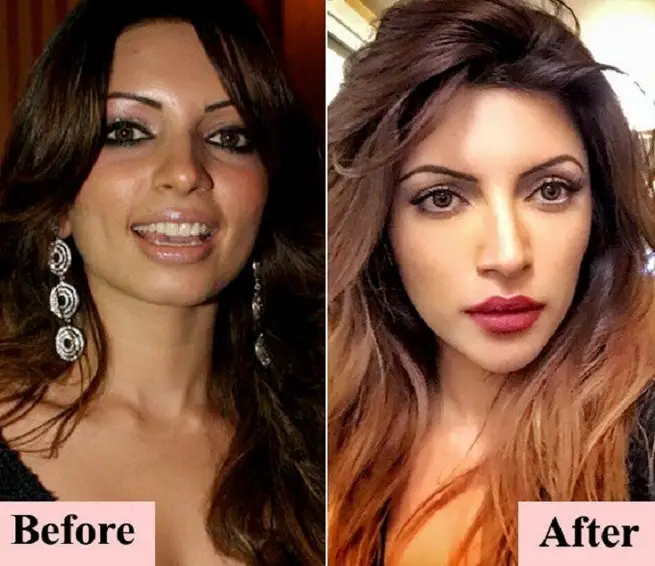 Many would not even remember this celebrity, but once she rose to fame from a serial she needed to look better in the limelight. So she took the surgeon route and went under the knife.
10. Rashami Desai Rashami Desai is a well-known television actress, >> Read More...
Her stint with the knife came as a surprise to everyone including her husband! Her secret was revealed during a dance reality show, wherein the actress herself confessed to having had surgery. Her husband was visibly shocked and so were the audience who witnessed it.