Bollywood has been entertaining us since forever, and only one genre can't do the job. So, how many Kidnapping movies have you watched? And which one is your favorite? I bet the one in which the heroine and the kidnapper fall for each other. Am I right or am I right? Here I have made a list of ten movies which had the actresses falling for their kidnappers.
1. Highway
This movie turned out to be the turning point in Alia Bhatt's career as she could explore the depths of acting which she couldn't in her debut 'Student of the Year.' The character that she played received a lot of accolades from the audience. It's a story about a girl named Veera, who gets abducted right before her marriage, falls in love with her kidnapper and feels free never wanting to return.
2. Tere Naal Love Ho Gaya
Riteish Deshmukh and Genelia DSouza make an adorable couple both onscreen and off screen. Everybody who follows them is in awe of their love story. So is the case with this movie. Riteish Deshmukh kidnaps Genelia in the flick, and gradually they fall in love with each other. How beautiful!
3. Hero
This movie released in 1983 starring Jackie Shroff and Meenakshi Seshadri. The story revolves around a Gangster Jackie who transforms when he falls in love with the daughter of Commissioner, whom he abducts.
4. Hero
This 2015 movie marked the debut of Athiya Shetty and Sooraj Pancholi. In this movie, Sooraj plays the son of a gangster who kidnaps the Police Chief's daughter, Athiya. They spend a little time together and fall in love with each other!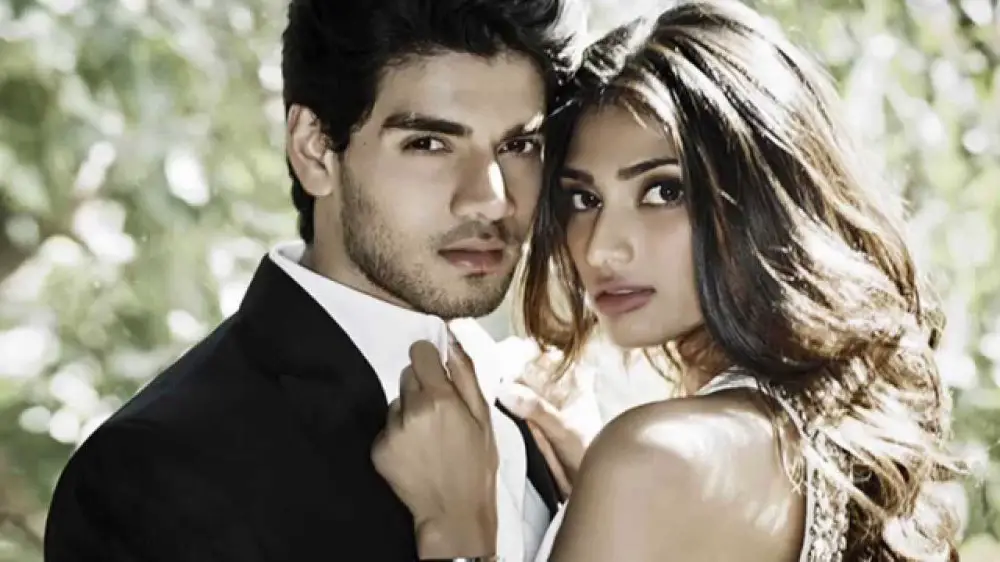 5. Bang Bang
This Katrina Kaif and Hrithik Roshan starrer moves around Harleen, a girl who leads a dull life until she meets Rajveer and her entire life sweeps up in a swirl of mayhem when she falls in love with him.
6. Tere Naam
Have you watched this movie? Of course, you have! The heartbreaking love story is one of the best Salman Khan movies that you will ever watch. Radhe madly in love with the simplicity and innocence of Nirjara kidnaps her to make her fall in love with him. She falls for him, but the destiny has a rather unfortunate end to their story.
7. Hu Tu Tu
This Gulzar directed movie revolves around Panna, the only daughter of politician Matli Devi. Owing to various arguments and conflicts Aditya abducts Panna with other supporters. Panna then learns some things about her mother and eventually falls in love.
8. Betaab
This movie marked the debut of the actors Sunny Deol and Amrita Singh. The film focuses on Sunny, a young poor man who takes care of his home-made town farm. A spoilt, rich brat Roma lands near Sunny's farm and creates a ruckus. Sunny kidnaps her to avenge her only to learn that they were childhood lovers who then rekindle their love.
9. Mr. and Mrs. 55
What a pair did ' Madhubala' and Guru Dutt made on the silver screen! This flick is a tale of love between a wealthy heiress and a man hired for a 'Sham marriage.' After the truth of the marriage comes out Preetam kidnaps Anita and takes her to his house where both of them later separate, reunite and treasure their feelings for each other.
10. Aan
This epic 1952 movie released as 'The Savage Princess' in the US and UK. A fantasy kind of story where a poor villager falls hard in love for a princess tries to woo her but is unsuccessful. A series of tragedy occurs, and he then kidnaps the princess to make her fall in love with him. Just as she agrees falling in love with him, a new danger awaits them.