Hockey is the National Sports of India, but Indians are crazy for Cricket. Cricket is like a religion in India. There are many movies in India based on sports, but cricket has always been the special one. Audience watches them with as much interest as the cricket matches. Here are the movies you should watch to know about your favorite cricketers or just to chill when there are no cricket matches on the schedule. These movies are a source of great inspiration for the aspiring young students.
1. M.S. Dhoni: The Untold Story
A cricket lover and a Dhoni fan cannot miss this movie about the biggest celebrity in our Indian Cricket team. His talent has made India very successful in cricket, and he is an inspiration to many youngsters.
...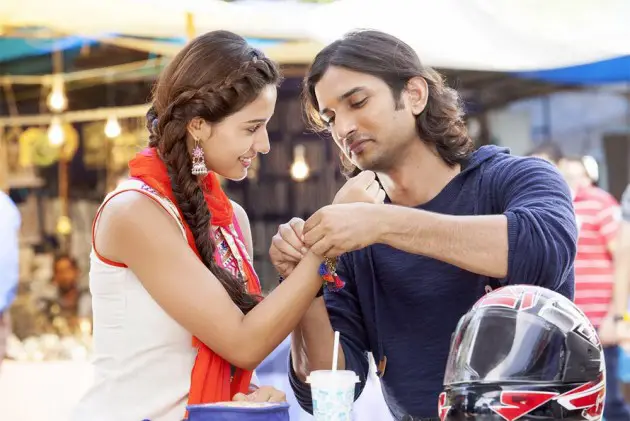 2. Azhar
The film is a biopic of Mohammed Azharuddin, an Indian player. The story revolves around him and the fact that he took bribe to make India lose a very important match. The movie also reveals the real truth behind the false accusations and also tried to clear the name of the cricketer.
...
3. Patiala House Click to look into! >> Read More...
...
plays the lead in the movie. The story revolves around a guy who loves cricket and wants to be a cricketer and also gets selected in the England cricket team. The movie is about the drama associated with how the protagonist tries to convince his father that the English are not racists and about his passion for cricket.
4. Iqbal
...
This is the story of a deaf and mute boy who is a fast bowler and wants to play for India. The story revolves around the hurdles he faces to achieve his dream.
...
5. Lagaan
This movie by Aamir Khan Aamir Khan or Mohammed Aamir Hussain Khan is Bolly >> Read More... revolves around cricket before Independence. The movie had all the emotions it needed to make it a history in Hindi Cinema that people will not forget for a long time.
...
6. Chain Kulii Ki Main Kulii
...
This is the story of an orphan boy who is a big fan of Kapil Dev Kapil Dev is a former captain of the Indian cricke >> Read More... , and accidently comes across the bat used by him in one of his memorable innings. He becomes a star by playing with the same bat. Kapil Dev also does a cameo in the movie.
7. Jannat
The movie revolves around the dark world of betting in cricket. Emraan Hashmi Emraan Hashmi is one of the most successful & cont >> Read More... plays a skillful man whose life takes a turn when he falls for a beautiful girl.
8. Victory
The movie revolves around a talented boy who aspires to become a cricketer. His dream comes true but loses everything as he does not follow a disciplined life. He almost destroys his own career but realizes his mistakes and returns to the team to give India victory.
9. Dil Bole Hadippa! Click to look into! >> Read More...
The movie revolves around a girl who wants to become a cricketer, but as she is a girl, no one takes her seriously. What follows is the girl gets into the team disguised as a man and a lot of comedy ensues followed by a great match.
10. Ferrari Ki Sawari
This movie depicts the emotions attached with the sport. It's about a boy who gets selected for a cricket camp, and his father has to steal Sachin Tendulkar's Ferrari to fulfill his son's dream.