Bollywood has always included dance and songs, regarded as the most distinctive elements of Hindi cinema. In Bollywood, dancing has long been a super trend, and this trend has only grown with time. Numerous legendary dance routines with well-known stars from various eras have been introduced to us during the entire incredible journey of Bollywood. These dance techniques are now regarded as the most recognizable and famous hook dances of Bollywood legends.
1. Dabangg (Hud Hud Dabangg)
Abhinav Kashyap Abhinav Singh Kashyap is an actor, director, and s >> Read More... , a young filmmaker, chooses to depart entirely from his brother Anurag Kashyap's gritty, realistic filmmaking and opts for a catchy song that reinvents the tried-and-true formula in Aaj ka idiom. With its tired story of two quarreling stepbrothers who must struggle to keep the primarily Indian family together, the movie's plot can make you cringe.
...
With each song, the movie's pace quickens. This film serves as a summary of Vishal Dadlani's stellar career in Bollywood. When Salman appears in the Wallah re Wallah song and the Sheila ki Jawani song, the crowd erupts into hysterics. With elaborate sets needed for this film, once again dazzles. Given the time and money invested in building a real track and train, we only wish the final train sequence was a little more elaborate.
3. Kaho Na Pyaar Hai (Ek Pal Ka Jeena)
A love tale between a sweet, wealthy girl (Amisha Patel) and a straightforward, upstanding young man ( Hrithik Roshan Hrithik Roshan with his unimaginable dance moves i >> Read More... ) takes a terrible turn when the young guy passes away. Traveling overseas to escape her painful memories, the devastated girl finds a man who looks exactly like her ex-boyfriend.
...
4. Mujhse Shadi Karogi (Jeene Ke Hai Chaar Din)
Film's plot becomes monotonous, and just when you think Dhawan has lost, Sunny comes on (). Then, as evil personified Sunny manages to share Sameer's room, the movie shifts to a completely different level, adding to Sameer's woes by using all of his good deeds to his advantage and turning Sameer into an even larger villain than before.
...
5. Ye Jawaani Hai Dewaani (Badtameez Dil)
Along with Kalki Koechlin Kalki Koechlin is a famous film actress, model and >> Read More... (Aditi), Aditya Roy Kapur Aditya Roy Kapur, a young and successful actor wa >> Read More... (Avi), Deepika Padukone Deepika Padukone is an Indian actress and model. S >> Read More... (Naina), and Ranbir Kapoor Ranbir Kapoor is a noted Indian film actor. He was >> Read More... (Kabir Thapa nicknamed Bunny), they embark on a journey. Bunny, Aditi, and Avi have always been friends, but Naina, the quiet, studious girl, joins the group at the last minute. The group merely desires to live largely. Early in the movie, Bunny declares that this is not how he envisions his life unfolding: marriage at 25, having children at 30, retiring at 50, and then waiting to die. He wants to be liberated and to tour the world.
...
6. Bade Miyan Chote Miyan (Kisi Disco Mein Jaaye)
Many stars in Satish Kaushik's films are renowned for their comic timing. The director is one of them, along with Paresh Rawal The Padma Shri award winner who shot to fame with >> Read More... , Anupam Kher Anupam Kher is a very popular actor, director, and >> Read More... , and the superb and Govinda team. Additionally, we have the two in a similar situation but with drastically different characters to add a few extra laughs.
...
7. Devdas (Maar Dala)
The most extravagant clothes, the most significant phrases, and the most dramatic moments are all delivered by the actresses who rule Devdas. (Most male supporting actors, such as Vijay Crishna Vijay Crishna is an actor, philanthropist, explore >> Read More... as Devdas' father and Tiku Talsania Tiku Talsania is a multi-faceted acting personalit >> Read More... as his devoted servant, are insignificant.) Aishwarya, exquisitely portrayed, turns in some of her best performances as her ethereal freshness gives way to aristocratic hauteur.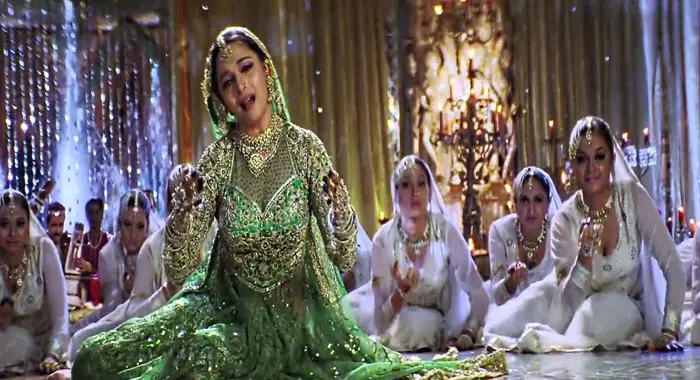 ...
8. Goliyon Ki Rasleela Ram-Leela (Tattad Tattad)
The legacy is somehow in "Goliyon Ki Rasleela Ram-Leela" by Sanjay Leela Bhansali Born on 24th February 1963, Sanjay Leela Bhansali >> Read More... . Along with the weight of the Romeo-Juliet narrative, which the director acknowledges in the credits as an inspiration. There is also a significant overhang from the Ramayan: the hero is named Ram, who is sent to "vanvaas," and he returns to battle for what is right on the day of Dusshera.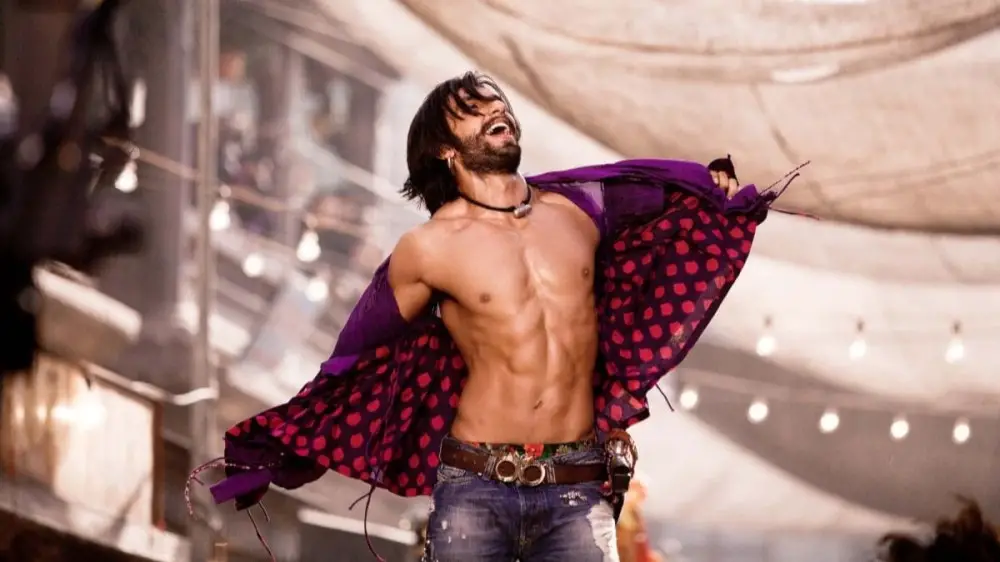 ...
9. Khiladi 786 (Hookah Bar)
Most of Akshay Kumar's performance as Bahattar Singh is his standard ham act. However, he is tolerable and performs appropriately. Asin is attractive and gives it her all as the gangster's sister. After Ready, she plays the fleeing bride one more, giving Himesh's attempt to portray the confused wedding planner a second chance to fail.
10. Ram Lakhan (My Naam Is Lakhan)
The plot center on a woman named Rakhee who falls victim to the nefarious activities of her husband's ( Dalip Tahil Dalip Tahil is one of the most renowned evergreen >> Read More... ) malevolent cousin, Amrish Puri Amrish Lal Puri was born on 22nd June, 1932 in Pun >> Read More... . Her husband is killed, and she and her two sons, Ram and Lakhan, are left on the streets after being expelled from the haveli. She promises retribution rather than giving up. The main focus of the story is how her children end up being used as weapons of her discipline.