Controversies are integral to the movie industry all across the globe, but it holds a unique position in the Indian Film Industry. From movie promotions to publicity stunts, there have been multiple controversies in the industry, some of which are suspected of having been stirred up deliberately. Here is a list of the Top 10 controversies in Bollywood.
1. Padmavati
Padmavati was released in 2018. Based on the real story of queen Padmavati of Chittorgarh, the movie portrayed the atrocities of Allaudin Khilji and spoke highly of the bravery and charisma of the queen. There were multiple discussions surrounding the character development of the character of queen Padmavati. People said some scenes and dialogues that showed Khilji and the queen together hurt their sentiments and tarnished the queen's sacrifice. There were widespread riots and public demonstrations, especially in areas of Rajasthan.
...
2. Kangana-Ranaut
Kangana has had her fair share of limelight not only in her movies but also in her controversies. She has been in the picture from a political angle recently. She commented on some big names in the country. She got into feuds with the Maharashtrian government that led to the destruction of her office. As fearless as she is, there have been consequences to all she has done. She was banned from Twitter for her comments and faced severe backlash from the audience.
The Bollywood heartthrob committed suicide on 14 June 2020. He was found dead in his apartment 14 days after his assistant committed suicide by jumping off her apartment balcony. There were many speculations surrounding the sudden demise of the actor. It went to murder, depression, drug cycles, nepotism, and whatnot. His lit lamps in many dark alleys of bolly town.
...
One of the most controversial figures in the industry, Salman Khan, has been the talk town but not always for good reasons. Blackbuck hunting, hit and run, Aishwarya rai, rape comment, etcetera. He has always been in trouble with his co-stars as well as authorities.
...
The famous pop singer made headlines due to her controversy during the outrageous spread of covid. She was accused of being present at public gatherings despite of being a patient of the deadly virus. She didn't inform concerned authorities and hid her reports. Even after she was admitted, she was allegedly throwing tantrums while being admitted at the hospital complaining, about not having a TV in her room. She was slammed by the public due to her lack of compassion and insensitivity towards those struggling with their lives.
...
The "struggler" of our industry, she has been the netizens' favorite and has been the top meme template over the past few years. It was after her comment at the round table discussion about the prevalent nepotism in the industry that she opened up about how even star kids have to struggle to make a place in the industry. She was mocked by her contemporary (Siddharth Chaturvedi) for the standards of struggle that she had and called her out saying that their dreams come true when their struggles start.
...
He is not an unknown name now. Besides being Shilpa Shetty's husband and a successful businessman, he also was revealed to be a supplier of pornographic content on a subscription model. He was arrested with 11 others and was brought to trial. This accusation cost him a fortune and took a massive toll on his personal life as well. Now he is out on bail.
...
8. The Bollywood Drug Scandal
The industry has often been accused of being dirty and a fosterer of drugs. Many stars have been alleged to run drug rackets and have also been caught consuming them. The most recent one was Aryan Khan Aryan Khan is the first child of the King of Roman >> Read More... , the eldest son of Shahrukh Khan. Rhea Chakraborty Recently been appraised for his role in Sonali Cab >> Read More... was also dragged on the fishnet owing to her involvement in drugging Sushant Singh Rajput.
...
This may not be the first name that pops in your head when talking about controversies but, he has said and done some disturbing things that have led him to this list. He is said to have a somewhat confusing relationship with her daughter, Pooja Bhatt This chubby star of Bollywood had a different styl >> Read More... . There were uproars and unrest among the crowds when he had a lip lock with his daughter during a photoshoot and later went on to say that if pooja weren't his daughter, he would love to marry her. People have not had any positive reactions to this.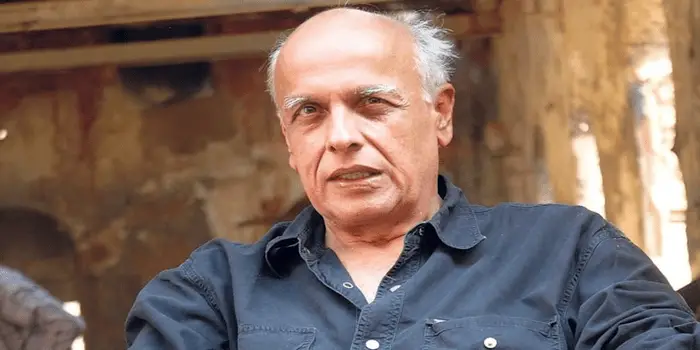 She made the news headlines recently due to the probability of her having ties with a money laundering case. She had received gifts from a conman, Sukesh Chandrashekhar. These gifts were a part of laundering. However, sJacqueline denied any such connections and refused to provide any further information in this regard. She was barred by the Enforcement Directorate from traveling overseas.