Without makeup artists, it's hard to survive in the Bollywood industry. Make-up artists shape the industry, and make each celebrity look glamorous. There are millions of followers worldwide and they inspired them through their looks, style, and communication skills. Every person is beautiful on its own but adding make-up makes them more gorgeous. Here are some famous make-up artists you should follow to get ready on every occasion.
1. PUNEET B. SAINI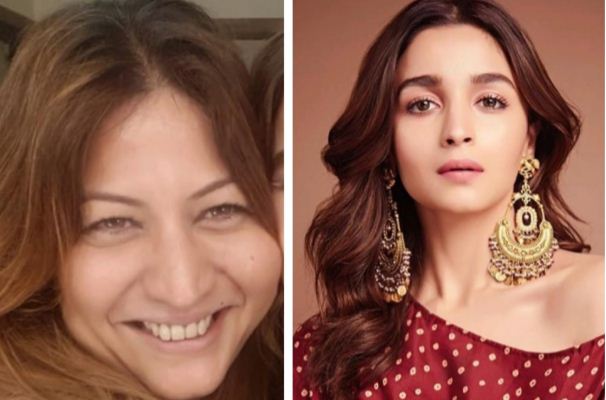 ...
Puneet Saini is one of the best makeup artists in the Bollywood industry. She never disappointed us, either it was nude make-up or a bridal one. You can see her cleanliness in Anushka Sharma Born in an army family to Col. Ajay Kumar and Ashi >> Read More... 's bridal makeup or Alia Bhatt's Kalank promotion event make-up. She dolled up the actresses beautifully and motivated the millions of followers of them.
2. SANDHYA SHEKAR
...
Sandhya Shekar Sandhya Shekar is one of the, if not the biggest, >> Read More... is a prominent make-up artist best known for bold and stunning make-up. She worked for many celebrities and made them come out classy. She is the all-time favorite of Anushka Sharma and Deepika Padukone Deepika Padukone is an Indian actress and model. S >> Read More... . She decided Deepika's forever go-to look and her smokey eye makeup made you inspired to acquire more about make-up.
3. NAMRATA SONI
...
In the Bollywood industry, Whenever they need someone to doll up any bride, they first approach one and only Namrata Soni Bio coming soon... >> Read More... . Her makeup is the inspiration for the to-be-bride you ever need. Whether it is a minimal look or a bold one, she never disappoints you. She worked for many Bollywood divas Sonam Kapoor Sonam Kapoor, Daughter of Anil Kapoor and model Su >> Read More... , Disha Patani Disha is an India based model turned actress. She >> Read More... , etc.
4. MEHAK OBEROI
...
Whenever it comes to being a make-up artist of Bollywood queens, Mehak Oberoi Mehak Oberoi is a makeup artist and hairstylist an >> Read More... would be the perfect one to follow. to Tara Sutaria Tara Sutaria is an Indian vocalist, performing act >> Read More... , she proved to be the best make-up artist. Her bold and shimmery eye look to clean-toned look made you inspired to do the same of your ceremonies. This look of made you fall in love with MUA.
...
5. SAVLEEN MANCHANDA
...
Savleen Manchanda is a famous make-up artist and dolled up beautiful divas of the Bollywood industry like Sonam Kapoor, Kareena Kapoor, Sonakshi Sinha Sonakshi Sinha is a well-known Indian Actress. She >> Read More... , etc. She also worked with many designers like Masaba Gupta Masaba Gupta is one of the most accredited and you >> Read More... , Arpita Mehta, etc. Regarding their model's make-up. She beautifully played with colors and how to use it to make someone more beautiful. You must have followed her on Instagram to get more Beauty and make-up tips.
6. DANIEL BAUER
...
is a famous hairstylist and make-up artist. He is another gem of the Bollywood industry and favorite of Bollywood Diva, Katrina Kaif. His hairstyling, minimal, and glamorous make-up made you inspired. He also worked for the MTV supermodel of the year show and many famous designers. Bollywood needs such great artists.
7. POMPY HANS
Pompy Hans Pompy Hans is an outstanding hair stylist. His ori >> Read More... is a great make-up artist who dolled up many Bollywood queens like Kareena Kapoor Khan Kareena Kapoor is a super hit actress working in I >> Read More... , Sara Ali Khan Sara Ali Khan is the daughter of the Bollywood act >> Read More... , etc. His bold makeup to Fashionable hairstyle always made you mesmerize. He has done much bridal makeup, which is the dream of brides, and desired it heartily. He also dolled up Ananya Pandey Bio coming soon... >> Read More... , Athiya Shetty Athiya Shetty is the star kid of the famous Bollyw >> Read More... , etc.
8. LEKHA GUPTA
Lekha Gupta Lekha Gupta is an Indian makeup artist and hairsty >> Read More... is famous for her trendy and chic make-up looks. Her perfection for winged eyeliner to minimal contouring made each actress look glamorous amongst all. Her make-up inspiration is worth applauding. She beautifully represents the Indian and western culture through her make-up art.
9. SONIC SARWATE
Sonic Sarwate Sonic Sarwate is one of the most prominent names i >> Read More... is a famous artist who better knows how to play with colors and make actresses glamorous. His remarkable bridal make-up you cannot miss and inspired by it. His bridal make- up is an inspiration for all and every to-be-bride. He is a global senior artist of the famous brand M.A.C.
10. HEEMA DATTANI
Heema Dattani is famous for her glamorous make-up. She moves her magic brush in a fancy manner, and every bridesmaid follows her make-up tips. From shimmery highlighter to flushed cheeks, she let you shine in your natural beauty. Without makeup artists, it's hard to survive in the Bollywood industry.