While Bollywood boasts some incredible talent, there are at least three subpar films for every great one, according to anybody who keeps count. Cinema is undoubtedly a personal experience, but calling a spade a spade does not necessitate condemning preferences or interests. If you lack talent, Bollywood will not accept you unless you've found a group of fans who love you despite your lack of skill, which may be seen as a talent in and of itself. The five worst Bollywood actors to ever quit the business are listed below.
Your résumé is lacking in content if you're best known for being Ameesha Patel's sibling. There isn't much to Ashmit Patel's acting career outside a few forgettable movies and a stint on Bigg Boss Bigg Boss Tamil is the Tamil language version of t >> Read More... when he romanced Veena Mallik; if you've ever seen one of those movies, you'll know why.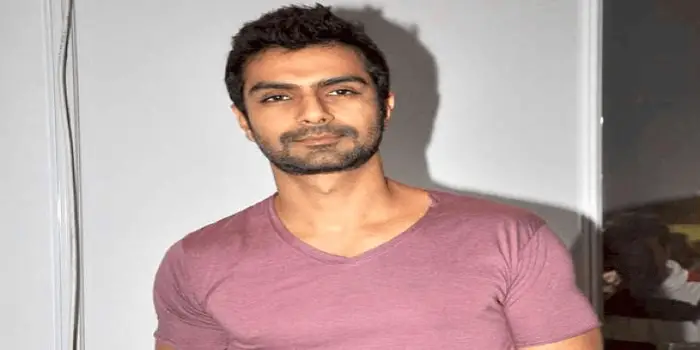 ...
There is no more extraordinary legacy in Bollywood than that of the late director . Uday has failed to get traction, whereas Aditya Chopra Aditya Chopra is an Indian film director, scriptwr >> Read More... , Yash Chopra's eldest son, is a well-known film director and producer. He doesn't have numerous credits to his name, save from a few films with the YRF label. Few guesses say that certain people aren't suited for the large screen.
The nepotism debate has been hot in recent years if you follow Hindi movies in any way. Additionally, although being a star kid does not always indicate a lack of talent, it does suggest that you are offered several opportunities. Take Tusshar as an illustration. He continues to be a part of Bollywood despite his consistently mediocre performances. It tells something about his career: his most well-known character to this day is one who doesn't say a single word during the whole film series. Despite being one of the worst Bollywood actors to ever appear on our screens, Tusshar is still on the show.
...
Most children of the 1990s were like the characters in Sonu Nigam's songs. Sonu was undoubtedly one of the finest musical minds of all time, but if you've ever had trouble watching one of his movies, you'll understand what an utter waste of space he can be on screen. Sonu's performance in Jaani Dushman offers an opportunity to analyse how not to be an actor, and one may develop a thesis from it.
...
Aamir Khan Aamir Khan or Mohammed Aamir Hussain Khan is Bolly >> Read More... is the only actor in the Hindi film industry who has discovered the secret to striking the ideal balance between movie quality and box office success. On the other hand, his brother Faisal is a very different tale. In Mela, the movie ending Twinkle Khanna's otherwise solid playing career, Faisal co-starred with Aamir. And to be honest, it's best if less is said about Faisal's acting. When a skill is not hereditary, you know.
...
Another musician who was a musical legend when we were young, Himesh Reshammiya, was a total flop as an actor. Even if Himesh's voice isn't to everyone's taste, there's no denying that he has written some incredible songs throughout the years. Only if he remained loyal to who he was.
...
It's not at all unpleasant to look at Upen Patel. However, if you've ever owned the displeasure of seeing him perform, you'll be aware that he has virtually no emotional range, and I don't use that term lightly. Unquestionably among the worst performers in Bollywood, Upen is so bad that one questions whether he enjoys acting.
...
Parenting is not always straightforward. When your kids are little, you change their diapers. Even if they can't act, you start their Bollywood career when they're older on a big budget. Priyanka Chopra Born on 18 July 1982, Priyanka Chopra is an establ >> Read More... and Harman made a grand debut in a futuristic robot-filled movie. In retrospect, 2050 seems like a comedy; that's what Harman's filmmaker father experienced. Harry Baweja Harry Baweja was born in 1956. His father was a bu >> Read More... , who is 4 million rupees in debt as a result, regrettably knows it wasn't.
...
Adhyayan Suman's career reached its pinnacle after he accused of using black magic. Adhyayan Suman, another famous youngster (if Shekhar Suman Born on 14th June, 1960, Shekhar Suman is a well k >> Read More... counts as a star), hasn't been involved in many movies or TV shows since he last talked about his ex.
10. Kamaal R Khan
Watching Deshdrohi from KRK can help you feel a little more grounded if your life is too happy. You will be both humbled and disappointed by it. At least you'll be aware of your situation even if you unintentionally pull your eyeballs out of their sockets as a side effect.