Some movies made a blockbuster while some are flop. It is all about the content and the things we understand in the movie. Here are some movies that deserved to be successful.
1. OMERTA
...
'Omerta' is a film and a tragedy of Hansal Mehta Hansal Mehta is an Indian writer, director, produc >> Read More... . Rajkummar Rao Raj Kumar Yadav, also known as Rajkummar Rao, star >> Read More... played the leading role in this film. He gave his best performance in this film. It had many controversies because of some fragile sentiments.
2. DETECTIVE BYOMKESH BAKSHY
...
The finest movie Detective Byomkesh Bakshy Click to look into! >> Read More... was deserving to be a blockbuster film. It was directed by Dibakar Banerjee Dibakar Bannerjee is a director and screenwriter a >> Read More... . It is a brilliant movie. It is now available on Amazon Prime.
3. SONCHIRIYA
...
The director of Udta Punjab Click to look into! >> Read More... directed a film called 'Sonchiriya.' It starred Sushant Singh Rajput Sushant Singh Rajput is one of the famous Indian t >> Read More... , Manoj Bajpayee Born on 23 April 1969, Manoj Bajpai is first a Bol >> Read More... , Bhumi Pednekar Bhumi Pednekar is Maharashtrian unconventional act >> Read More... , Ranvir Shorey Intro: Ranvir Shorey is a popular Indian movies ac >> Read More... , and Ashutosh Rana A versatile actor, Ashutosh has worked in Indian f >> Read More... . It was an excellent film but did not hit well at the box office.
4. MADE IN CHINA
...
Made in China was directed by Mikhil Musale Mikhil Musale is a director who works in the Bolyw >> Read More... . It was beautifully shown how the Masculinity that the society has built and the worst length to which we are ready to go to uphold it. The movie had good dialogues and acting.
...
5. THAPPAD
...
Article 15 was a super good film by Anubhav Sinha Anubhav Sinha was born on 22nd June 1956 in Jamalp >> Read More... , and later on, he gave a Bollywood Industry the movie 'Thappad.' The content it had was worth watching. But, it didn't get much money and went as a flop.
6. PANGA
...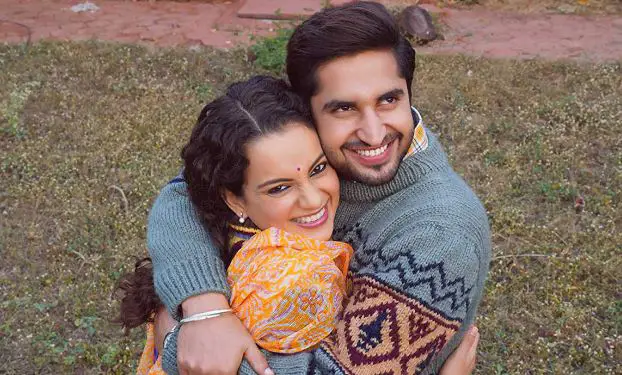 ' Panga Click to look into! >> Read More... ' is a sports drama film directed by Ashwin Iyer Tiwari. did a leading role in this movie. It was shot in Delhi, Bhopal, Kolkata and, Panaji. As always, Kangana Ranaut gave her best performance. Knowing the movie turned a flop, it was quite shocking.
7. PIHU
Myra Vishwakarma Myra Vishwakarma is an Indian youthful on-screen c >> Read More... was just two years old when she made this film Pihu. Her acting was real, and it was surprising to see a two year old doing so good acting. This movie was directed by Vinod Kapri Vinod Kapri was born on 15August, 1972 and lives i >> Read More... . It was based on true story. The movie Pihu was released on Netflix.
8. TUMBBAD
' Tumbbad Click to look into! >> Read More... ' was written in the year 1997, and then after a long gap, in the year 2012, it was shot. It is one of the best Horror films yet. It was scary and also had good characters in it. Despite being super amazing, it did not get hit.
9. PATAAKHA
' Pataakha Click to look into! >> Read More... ' was a movie directed by Vishal Bhardwaj The most outstanding of a successful film producer >> Read More... . It featured Radhika Madan This beauty was recently spotted by Ekta Kapoor in >> Read More... and Sanya Malhotra Sanya Malhotra is an actress and choreographer and >> Read More... . They played the sisters in the movie. It was the perfect movie to get hit, but unfortunately, it did not makeit.
10. KARWAAN
'Karwaan' is a road comedy-drama film directed by Akarsh Khurana Akarsh Khurana is a movie actor, predominantly wor >> Read More... . The movie is beautifully directed, and it shows how friends couldn't accept the death of one of their friends during the road trip. It was a comedy film for sure, but also at the ending, the speech by Salman leaves each one of us crying.