1. Sapna BabulKa Bidaai
This serial is totally based on Rajshri production movie - ' Vivah Click to look into! >> Read More... '. As in the movie, the serial also delivers the story of two cousin sisters: Sadhna (beautiful) and Ragini (unattractive). Sadhna is the adopted child in the family. Life is pleasant for Sadhna as she is beautiful, but society is a bit rude and harsh on Ragini, who faces a lot more challenges because she is not good-looking. Both the sisters love each other immensely.
...
2. Do Hanson Ka Joda
Do Hanson Ka Joda is based on the movie Rab Ne Bana Di Jodi. As in movie, the serial's story moves around Preeti, a young girl who always dreamt of a marriage like they show in the movies – 'picture perfect'! But destiny has other plans for her. She finds herself married to Suryakamal, an ordinary looking middle-class man.
...
3. Love You Zindagi
This serial is the remake of Jab We Met Click to look into! >> Read More... movie on the television. The story moves around a very sweet Panjabi family. A girl named Geet comes to Mumbai, and there she meets Anshuman; they fall in love and then she meet Aaditya. As the role played in movie by Kareena , here also Geet is a romantic girl who don't want to wait for her love but tries to find him.
...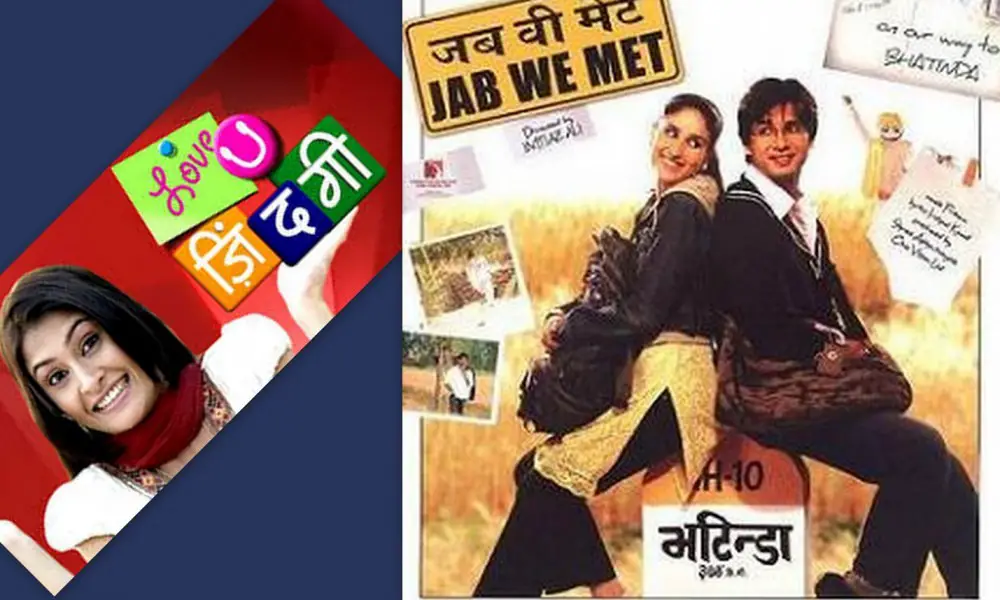 4. Kya Hua Tera Vaada
David Dhawan's Biwi No. 1 seems to have found a fairly faithful copy in Ekta Kapoor's Kya Hua Tera Vada with the typical Balaji 'tadka'. Pawan Shankar Pawan Shankar is a well-known face of Indian Telev >> Read More... tries to do a Salman Khan Salman Khan is a very famous Indian actor and a pr >> Read More... , while the svelte Mouli Ganguly Mouli was born on 15th December 1982 in Kolkata. S >> Read More... in a new, revamped mode reprises Sushmita Sen's role. Mona Singh Mona Singh is a popular Indian model-turned-televi >> Read More... plays the hassled, much harried hausfrau, "inspired" by Karisma Kapoor Karisma Kapoor is a well known face from the famil >> Read More... . As in movie, the husband falls for another girl in his office. As the wife comes to know about it her struggle to save her relation starts.
5. Bahu Humari Rajni Kanth
This is a show of Life Ok. It's a story of a scientist Shan and his invented robot Rajni. Shan wants to spend more and more time with Rajni so that he can add new features to it. So he decides to marry Rajni. This story is about how Shan completes his secret mission - Rajni. Same story was also seen in the movie Robot; where Chitti was also a human robot.
6.
This show - Dill Mill Gayye - seems same as the Bollywood hit movie Salaam-e-Ishq. As in the movie, here also many love stories are shown at a time parallelly. There are several couples trying to find their love and all are interconnected.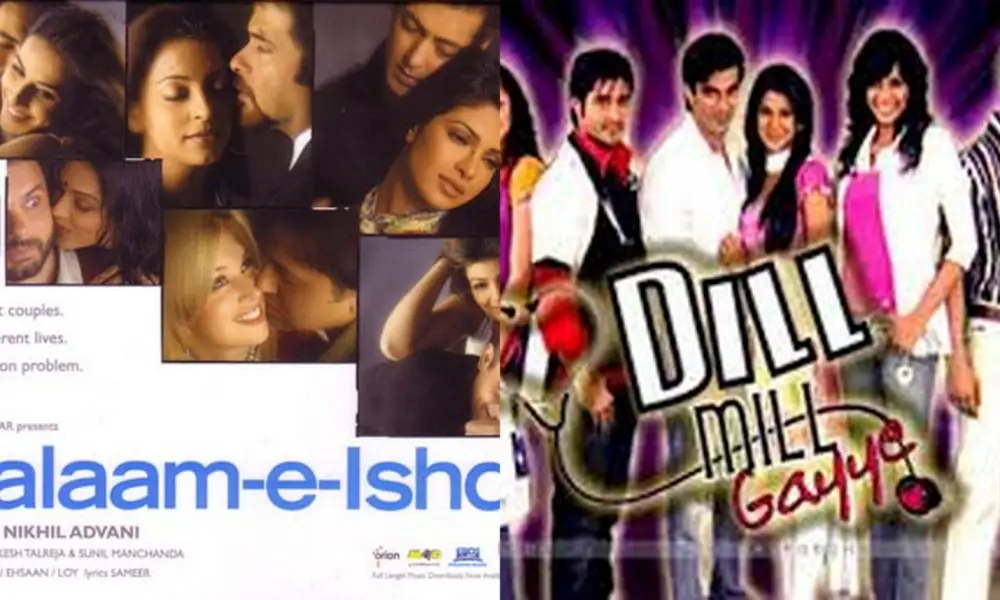 7. Kuch Toh Log Kahege 
This serial was inspired by the famous movie of Amitabh bacchan and Jiya Khan Bio coming soon... >> Read More... - ' Nishabd Click to look into! >> Read More... '. The story is about a doctor Nidhi who falls for a senior doctor, in her hospital, of age twice than her. This show is how their love story starts and how they and other people of the society take it.