Not a lot of actors manage to make a name for themselves in the television industry. The attention span of the people is short, and they are quick to forget someone who is not a regular in Bollywood. People even forgot ' Govinda Govinda is a popular Bollywood star who is known f >> Read More... ' when he did not appear on screen for a while, so it is definitely not hard for them to forget some television actor. However, Karan Singh Grover Karan Singh Grover is a famous Indian actor who is >> Read More... has managed to hold on despite it all. His fans are loyal beyond belief and despite being a part of several not very successful films like ' Alone Click to look into! >> Read More... ' with his now wife Bipasha, he still has a few fans left.
1. He is not very serious about his work
...
When the actor was working for his show Qubool Hai Qubool Hai is an Indian TV opera soap regarding th >> Read More... , he did not keep up with the busy schedule. The success had gotten into his head and he would misbehave on the set and would frequently take leaves stating health issues, after which pictures would surface on the net showing him partying with his friends. So, the actor was shown the door by his producers.
2. His mother did not approve of Bipasha
...
Karan's mother seems to think of her son as some sort of a superstar, who she believed even after a couple of divorces could do much better than Bipasha. She went to the extent of threatening to cut all ties with the actor if he married the actress. However, Karan nevertheless went ahead and married Bipasha.
3. Bipasha's parents did not approve of him
...
It was not much of a surprise when long before he got his divorce, Karan wanted to get married to Bipasha. Bipasha's parents however, did not approve of the match. Not only was Karan not half as successful as Bipasha, he was also divorced twice, and is known to have a roving eye, with a long history of unfaithfulness. However, Bipasha managed to convince her parents and the two got married.
4. His mother did not approve of Jennifer
...
The 'superstar's' mother did not think Jennifer was capable enough to get married to his son either. She just did not think that Jennifer was worthy of him. So much so, that she did not even step into the couple's apartment until they had separated and Jennifer had moved out.
...
5. He thinks marrying Jennifer was a mistake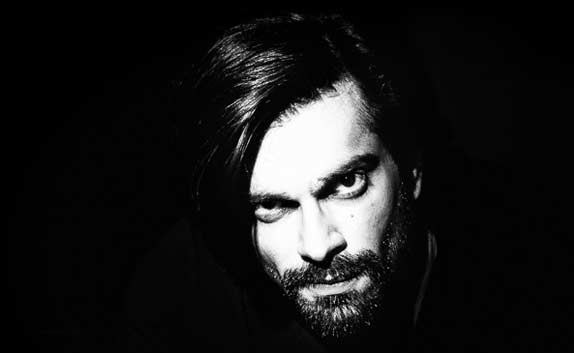 ...
It seems as though Karan's mother is not the only one who did not like his second wife. The actor himself, who manages to stay in the news somehow or the other, found another way to resurface on the news by giving a controversial statement about his ex-wife. The actor said he made a mistake by marrying Jennifer, as not all relationships are to be taken to the next level and that they should not have rushed into things. Considering the speed with which he married Bipasha, he does not seem to have overcome his bad habit.
6. The Monkey Wedding
...
Soon after the first meeting on the sets of Alone, things started to heat up between Bipasha and Karan. People began to speculate when they saw their many pictures together, sometimes on vacation, sometimes on dates, but always together. Then, they announced their wedding, and called it a monkey wedding because that is what Bipasha calls Karan. Seems to be pretty apt too, as the actor does not seem to like being still. Even their honeymoon after the wedding was called Monkey moon and the actors went to Maldives for the same.
7. His relationship with Jennifer Winget Jennifer Singh Grover, a popular Indian actress an >> Read More...
Long before "", Jennifer Winget and Karan Singh Grover met when they were shooting for Kasautii Zindagii Kay Now this is something very BIG. Here we are talkin >> Read More... , where Karan, true to his character, immediately developed the hots for Jennifer. However, the actress did not show much interest back then, so he let it go. Later, when they met again when they started to shoot for Dill Mill Gayye and Karan saw her showing interest, he divorced his then wife and married Jennifer. In an interview back when they were still married, he stated that playing video games on his play station with his wife Jennifer was his favorite thing to do.
8. His band
Karan Singh Grover seems to think of himself as quite a singer. When he was in college, the actor was the lead singer of a music band that went by the name of Thousand Decibels. Then, during his reception after his marriage with Bipasha, he went ahead and sang his guts out in front of all the big stars of the industry.
9. His favorite sport
The actor, unlike most guys has a slightly different taste in sports. Most people in India love Cricket, while Karan has something else he enjoys. Like in the show Dill Mill Gayye, in real life too, he enjoys Basketball. He is also very fond of Volleyball, but does not like Cricket at all. In his show too, he would frequently be seen in the Basketball court trying to unwind after a hard day or a fight. 10.His schooling Karan Singh Grover is originally Punjabi and hails from Ambala, which is a city in Haryana. Yet, he spent most of his school life in Saudi Arabia. He has been enrolled in a school in Dammam, where he complete the whole of his schooling.
11. His career choices
The actor had originally thought of getting into the hospitality business. He acquired a degree in hotel management and even worked in Oman, a restaurant in Sheraton Hotel as their marketing executive, but later realized his true calling and decided to quit his job and career and pursue acting as a full time job.
12. His first award
Star One did not have an award function of its own, so Karan Singh Grover barely won any award for his character as Doctor Armaan Malik in the show Dill Mill Gayye. However, the actor had achieved something pretty big even before he entered the television industry. In the 2004 contest of Gladrags Manhunt, he was declared the most popular model.
13. His first debut
Many women lost their hearts to him when they saw him in the show Dill Mill Gayye, which truly was his big break. It was such a memorable role that no one bothers to find out if he had ever been in any show before Dill Mill Gayye. However, fact remains that the actor had been a part of the show " Kitni Mast Hai Zindagi Kitni Mast Hai Zindagi belongs to the youth genre, >> Read More... ", which was a youth based show that aired on MTV.
14. His love for sketching
The actor is incredibly fond of sketching. So much, that media has been recently calling him the next actor slash artist after Sonakshi Sinha Sonakshi Sinha is a well-known Indian Actress. She >> Read More... and Salman Khan Salman Khan is a very famous Indian actor and a pr >> Read More... . It is his wife who is making him famous, as it is she who is sharing pictures of his sketches on Instagram, where she has a far more fan following than him.
15. Television's Salman Khan
Sketching is not the only thing Karan has in common with Salman Khan. The actor, who ruled the television industry when he was still pretty serious about his work used to be called the Salman Khan of television when he had not ventured into movies and started to give out flop after flop. He enjoyed a pretty massive fan following back then and had uncountable female fans.
16. His tattoos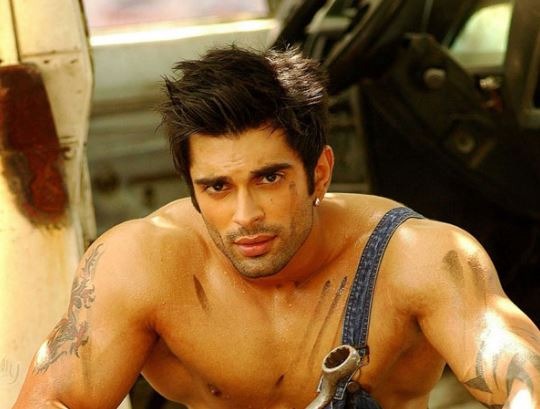 The actor has several tattoos on his body and he seems to love the art a whole lot. Not just on his biceps and torso, he even has tattoos on his wrists, which read as a sentence when he puts them together. This sentence is, 'anything but ordinary…' where anything but is inked on one of his wrists while ordinary is inked on the other wrist.
17. He hates smoking
The actor is known as a pretty wild party person. He describes himself as a cheerful person, and has no specific problems with anything, except smoking, which once upon a time, he used to find irritating.
18. If he were a girl
The actor once found himself in a weird situation when he was asked the name he would choose for himself if he had been born as a girl. However, the actor seemed to have a reply ready, and without hesitating, said Radhika.
19. His affairs
After his 10 month marriage with his first wife Shraddha Nigam Shraddha Nigam is a beautiful and extremely well-k >> Read More... , the actor got into two more relationships before finally marrying Jennifer Winget. Nicole Alvares Nicole Alvares is an Indian choreographer and mode >> Read More... , who was his choreographer back then, was said to be his girlfriend and also the reason for his first divorce. Later, he appeared as a contestant in Nach Baliye Whooping success to its credit of 145 episodes and >> Read More... , with Kavita Kaushik Kavita Kaushik is an Indian Television popular act >> Read More... as his partner. This relationship too, was short lived and ended soon.
20. Shraddha Nigam
Karan and Shraddha got a divorce from each other in the year 2009, after a mere 10 months of marriage. Then, Shraddha took her time finding the right person for her and got married three years later to Mayank Anand Mayank Anand is an actor turned designer. He is al >> Read More... in the year 2012. Ironically, Mayank was also Karan's co-star in the show Dill Mill Gayye.