A lot of people in Bollywood wish for their children to become actors too.
Here is the list of 10 Actors whose kids are bound to greatness:
1. Pooja Bedi Born in the year 1970, Pooja Bedi is a former Hind >> Read More...
...
Aalia Ebrahim Upcoming Bollywood Actress Aalia Ebrahim is the da >> Read More... is a young girl who like any other teenager posts her pictures on social networking sites. Unfortunately, her pictures are getting unwanted attention from media who are trying to slut shame her. However, the actress does not need anyone's support and is rocking it with the way she is slamming them, asking them to behave like mature, respectable adults. The child is showing unmatched grit which proves her to be a woman of substance.
2. Jackie Shroff Intro: Jackie Shroff is a well known Bollywood act >> Read More...
...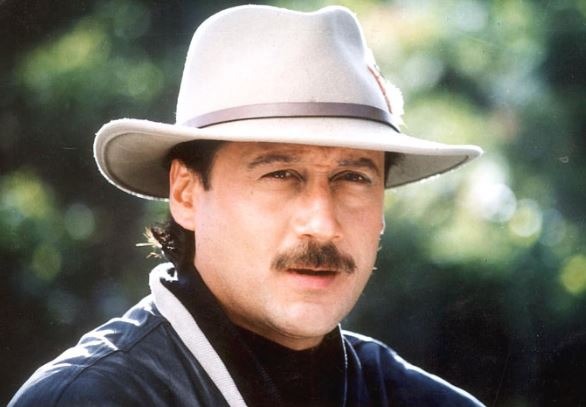 The actor already has one child in the film industry, who is trying to make a name for himself, he also has a daughter who is extremely beautiful, bold and without having joined the industry, still has a lot of followers. It has not been clarified when she will be joining the industry, but looking at her pictures and the response she is getting it is only a matter of time before we see her rocking the big screen.
...
3.
You would say, Abhishek Bachchan Abhishek Bachchan, or Abhishek Srivastava, is a ve >> Read More... is already in the industry and does not seem to be touching greatness anytime soon. Well, we are talking about his granddaughter, Navya Naveli Nanda Navya Naveli Nanda is the granddaughter of Amitabh >> Read More... , who is the daughter of Amitabh's daughter, Shweta Nanda. She is not very open about her Bollywood debut as yet, but people have already started to criticize like they criticize other actresses.
...
4. ' Sridevi Sridevi is an Indian an actress renowned for her w >> Read More... '
...
The actress ruled the industry and her fan's hearts for a long time during her younger days. Even now when she appears in her films, she reminds the world what a charmer she is. Her daughter Jhanvi Kapoor too is ready for her debut and will be appearing with Varun Dhawan Varun Dhawan, a new comer entered Bollywood with h >> Read More... in her debut film. This film is called 'Shiddhat' and was supposed to star Arjun Kapoor Arjun Kapoor is a Bollywood star. He was born on 2 >> Read More... and Alia Bhatt Alia Bhatt is a trendsetting actress from Mumbai, >> Read More... , but things seem to have changed now.
5.
...
Saif Ali Khan's daughter, Sara Ali Khan Sara Ali Khan is the daughter of the Bollywood act >> Read More... , has been getting offers for films, which she has had to reject thanks to her mother. The actress was offered the sequel of " Student Of The Year Click to look into! >> Read More... " opposite Tiger Shroff Jai Shroff or popularly known as Tiger Shroff is a >> Read More... . Later, she was offered the Indian version of " The Fault In Our Stars Click to look into! >> Read More... ", opposite ' Shahid Kapoor Shahid Kapoor also identifies as the name Shahid K >> Read More... 's half -brother Ishaan Khattar Born on 1st November 1995 in Bombay, Ishaan Khatta >> Read More... which she also rejected because the contract required her to sign with a talent management company, which her mother did not like.
...
6.
Today we know Chunky more for the jokes that people crack on him. However, what not a lot of people know is that the actor also has a nephew, called Ahaan Panday Born on 23rd December 1997, Ahaan Panday is the so >> Read More... , whose parents are Deanne Pandey Deanne Panday is an Indian author, fitness expert >> Read More... and Atul Pandey Atul Pandey is a renowned film producer in Bollywo >> Read More... . This nephew resembles Shah Rukh Khan Shah Rukh Khan or also known as SRK is a prominent >> Read More... 's son strikingly and has acted in a few short films too.
7.
Akshay has been keeping his children away from the media forever, even though he himself is pretty active, just like his wife in the media. However pictures of his son hanging out with his friends surfaced on the net and it became clear that the child star can make his debut in Bollywood whenever he wants.
8. Poonam Dhillon Born on April 18th, 1962, Poonam Dhillon is one of >> Read More...
The actress started her career earlier than a lot of people can imagine. Her daughter Paloma too is still a student, but seems just about ready to debut into the industry if her Instagram pictures are anything to go by. She looks fresh, beautiful and ready to take over the world. So we never know, she may just sign a film and surprise us all.
9. Sunny Deol Sunny Deol is a film actor, director and producer. >> Read More...
The actor just appeared in the film Ghayal and is now taking a backseat while preparing to launch his son, Karan. He approached Sara Ali Khan through her mother, with whom he had starred in 'Betaab'. However, as Sarah already had other plans and prior commitments, she had to refuse her costar.
10. Shah Rukh Khan
The actor's children are all splitting images of him and the two elder ones even have plans of joining the film industry. Suhana Khan Daughter of the Bollywood Badshah (Shah Rukh Khan) >> Read More... and Aryan Khan Aryan Khan is the first child of the King of Roman >> Read More... both need to complete their education before they step into the industry and it seems they are both just about ready. They are a lot of times when they even step out into the public with their friends and go entirely unnoticed.
11. Shilpa Shetty A model turned actress, producer, entrepreneur and >> Read More...
The actress's son is just a child presently, but going by the beautiful body structure that both Shetty sisters have been blessed with, and how talented they have proved themselves to be in the past, it is not hard to guess that her son too will grow up to be just as beautiful and talented as his mother.
12. Anil Kapoor Anil Kapoor was born on 24th December 1956 in Mumb >> Read More...
The actor's daughter is already a part of Bollywood and is trying hard to establish herself, his son too is gearing up for his debut with the movie ' Mirzya Click to look into! >> Read More... '. The actor is splitting image of his father and going by the trailer of the film, is just as talented. Despite him being a newbie, his connections make others expect a lot from him.
13. Suniel Shetty Suniel Shetty, a renowned Bollywood actor, was bo >> Read More...
The actor's daughter has just made her debut. Although she is still to prove herself and chose a criminal for a co-star, it seems with her confidence, she may make something of herself in the film industry. Her father too is an influential man. He has money, a lot of connections and a career in the past which makes him capable of pulling strings and pushing his daughter up.
14. Hrithik Roshan Hrithik Roshan with his unimaginable dance moves i >> Read More...
It is as if his sons are splitting images of himself. He is not at all shy of posting pictures of them on the internet, on his social networking sites. Every time they go for a holiday, or on special occasions, and sometimes just like that, he posts pictures of them and even though the children have been through tough times because of their parent's divorce, they clearly love their father and all that he has done for them.
15. Karisma Kapoor Karisma Kapoor is a well known face from the famil >> Read More...
The star kids are raising eyebrows with their talent. Karisma, who recently separated from her husband has managed to pass on the magic of Kapoor blood in her children. Her daughter, Sameera Kapoor was a part of a film, "Be Happy", which was screened at International Children's Film Festival of India, held in Hyderabad.
16. Suniel Shetty
The star features again, because his son, Ahaan Shetty is about to enter into Bollywood too. Having launched Athiya Shetty Athiya Shetty is the star kid of the famous Bollyw >> Read More... , Salman Khan Salman Khan is a very famous Indian actor and a pr >> Read More... will now also be launching her brother, Aahan Shetty Aahan Shetty (also spelled as Ahaan Shetty) is an >> Read More... in one of his films. Suniel said that the debut will happen in the next couple of years, until when Ahaan is being groomed and they are trying to make him worldly wise.
17. Amrita Singh Amrita Singh is an Indian film and TV actress. She >> Read More...
Saif Ali Khan's first wife is gearing up to launch her daughter, but there is someone else too who is ready to face the camera. We are talking about her son here, who is extremely active on social media and gains media's attention frequently. He resembles his father a whole lot, and seems to be just as talented if his pictures and the several dubsmashes he uploads are anything to go by.
18. 'Sridevi'
The actress is gloating with happiness as she is soon to witness the launch of her daughter, whom producers are trying to launch since the moment she stepped into limelight. What is even better is that her second daughter too is grooming herself for her debut. She regularly posts pictures of herself where she looks stellar and already has the industry going gaga over her. It only seems to be a matter of time before she too joins her sister.
19. Shahid Kapoor
The actor is extremely close to his brother, Ishaan Khattar. Ishaan resembles Shahid a lot, and looks identical to his younger self. He is also a dancer, loves fitness and his brother. He is gearing up for his debut, which was supposed to be with Saif Ali Khan's daughter, but as she has pulled out of the project, he will be having a new heroine to work with him.
20. Madhuri Dixit Madhuri Dixit is not just known as the also a smil >> Read More...
You may find this strange, considering how young her children are, but the actress has had such a successful career, that it is hard to believe that her children will do anything else. Maybe they will, but we would love see the beautiful children of hers grow up to become successful heartthrobs. The actress herself remains the definition of grace, is a wonderful dancer and enjoys a mind boggling fan following, which is sure to accept her sons with just as much love as they gave her.