Who doesn't remember Disha Patani Disha is an India based model turned actress. She >> Read More... ? She is an upcoming Bollywood actress who stole our hearts as Priyanka in "MS DHONI- The untold story" and with killer dance moves in a Single with Tiger Shroff Jai Shroff or popularly known as Tiger Shroff is a >> Read More... . Now there are be some things that we don't know about this beauty, I am going to tell you some interesting facts about this beautiful diva.
1. Fitness Freak
 Disha Patani and Tiger Shroff shared same trainer Vikram Swain, an orphan boy from Odisha. Disha is a fitness freak. After looking at her physique, one could definitely figure out that she takes her body seriously.
...
2. The Ad-Star
Disha Patani is the girl in the Cadbury Silk Bubble ad.  Disha also acted in different ads like Garnier and Aircel. Most of you might not know that she featured in an ad for Imperial Blue. Her smile & charm is just infectious.
...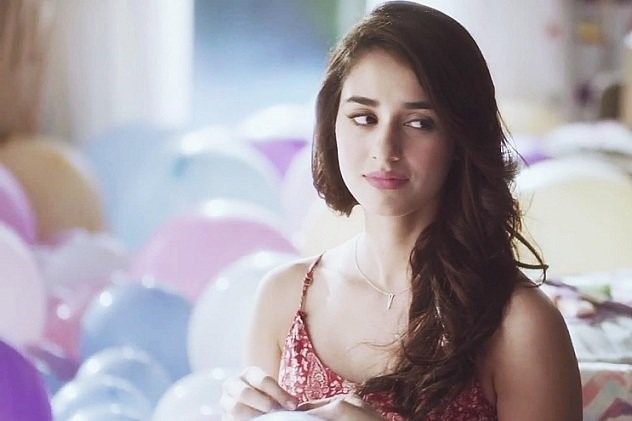 3. Miss India Miss India was a TV serial that was aired on Doord >> Read More...
...
She became runner's up of Miss India Indore in 2013. She was also supposed to play Shraddha Kapoor's role in the movie Baaghi alongside Tiger shroff but finally, the role went to Shraddha.
...
4. Disha and Tiger Shroff?
...
Disha is rumored to be Tiger Shroff's girlfriend as they were featured together in befikra song. But recently she denied it and told media that they are close friends. In an article she also mentioned about her and Sushant Singh Rajput Sushant Singh Rajput is one of the famous Indian t >> Read More... being Rajput.
...
5. Night Outs
 She is usually the one who drives car during outings and have seen hanging out with her friends (including Tiger). She is also rumored to be replacing Sara Ali Khan's role in Karan Johar Karan Johar is one among the top ten celebrities i >> Read More... 's "Student of the Year 2".
6. Role Models Click to look into! >> Read More...
Disha's favorite actor is Ranbir Kapoor Ranbir Kapoor is a noted Indian film actor. He was >> Read More... . She also considers Priyanka Chopra Born on 18 July 1982, Priyanka Chopra is an establ >> Read More... as her role model. Her favorite movie is "Barfi". She was also Miss Pantaloons fresh face of the year. It all started from there. Her friend sent her photos to the competition as she had no intention of being a part of the glamour industry. A controversy happened when she wore a dress showing her cleavage. But whole Film Industry supported her a lot.
7. Debut
Her debut was a Telugu film named " Loafer Click to look into! >> Read More... ". She was highly praised for her work by filmmaker Ram Gopal Verma. She has done a film Kung Fu Yoga with Jackie Chan Click to look into! >> Read More... that shows relationship of India and China which was released in January 2017. The movie was a huge success worldwide and the role of Disha Patani was praised. Karan Johar also approached Disha for a film named "No Sex Please" but the project was shelved.
8. The Real Life Geek
Disha is a very bright student. She finished her B.Tech in Computer Science from Amity University, Lucknow. She was the Head girl of her school. She is from Bareilly, Uttar Pradesh.
9. Official App
 She launched her own official app recently which is available on Google Play Store. She is promoting her app a lot on social media through Twitter, Facebook and Instagram. By the help of this app she stays in touch with her fans.  
10. Hobbies
Her hobbies are eating food and dancing. She loves dancing. She also does dancing in some of her videos on Instagram account. She recently posted a video of her dancing on 'Shape of you'. Disha loves animals. She is a good friend of Nora Fatehi Nora Fatehi is yet another foreigner to get a brea >> Read More... who is a Canadian model.