Let's take a look at 10 of Manoj Bajpai's best performances: 
(1) Gangs Of Wasseypur- Part 1
"Goli ni maarengey saale ko, keh ke lenge"
This is probably the best movie of his career. Manoj Bajpai as Sardar Khan, a ruthless gangster, whose only mission is to avenge his father's murder is brilliant. His performance is so convincing that we tend to overlook the glorification of crime.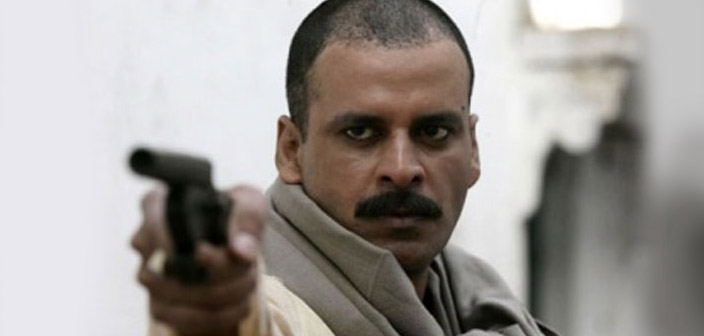 An historical war drama, 1971 is a true tale which is not preachy or pseudo patriotic. Even though the movie did not do well at the box office due to poor marketing and inadequate promotions, Bajpai's performance was greatly praised.
Manoj Bajpai's performance as Bhiku Mhatre is why we should watch this movie. His role as an underworld don proved to be a breakthrough performance. Bajpai is so good in this movie that Satya is remembered for Bhiku, instead of the protagonist.
(4) 'Kaun?'
In this psychological thriller, Manoj Bajpai plays the annoying stranger who keeps knocking at the door on a strange stormy night. He does not overreact and delivers a terrific performance.
(5) 'Shool'
Even though Shool was just another clichéd cop movie, Bajpai's performance as an honest policeman redeems the film. He is fierce and proves that he has what it takes to be the leading man.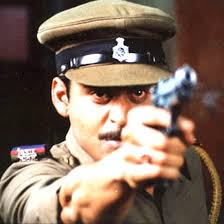 (6) 'Pinjar'
Based on a novel by
Amrita Pritam
, Pinjar explores the partition era. Once again, Manoj Bajpai delivers a powerful performance as an angry Muslim abductor who later transforms into a kind husband.
(7) Special 26
Bajpai's smashing performance, as a dynamic CBI officer makes the movie worth our time. His I-know-it-all look spells more than words and the satirical laughter in the climax scene leaves us all in splits. 
(8) 'Raajneeti '
Inspired by Mahabharat and The Godfather series, Raajneeti is an average rated Indian political thriller. Out of the whole cast, Manoj Bajpai was the best and he gave a laudable performance. 
Manoj Bajpai hits all the right notes and gives the most assured performance as a naxalite in this political war film. Watch Chakravyuh for Manoj Bajpai's strong performance and the high intense drama.
(10) 'Satyagraha'
Again an average rated movie with an unimpressive script, Satyagraha fails to draw attention despite good actors. Manoj Bajpai is arguably the best performer and gives a mind blowing performance.