Movies are a medium of teaching us different life lessons, but we miss out to see that. We only listen to the music, watch the film and forget, but there are some movies which you might have missed out, which will give you hope to fight such realistic situations when it occurs in real life. So watch out these films listed below to learn more about handling your relationships in a better way, and to understand the stages which you will go through if you are in love.
1. " Tamasha" –
"Tamasha" is a complicated film, which is hard to make the general audience understand. It teaches us about the personality hidden within us which will come out drastically someday if you do not let it come out naturally. And it will affect the people around you as well, so instead of hiding your true self and pretending to act as someone else, it is better to be the real you. As you will find someone loving the originality within us and we will be at peace.
2. " Love Aaj Kal" –
The movie "Love Aaj Kal" is based on the modern generation love which is careless and easy going. But one fine day we will fall in love with the one for whom we can go to any level to get that person. This story showed us the problems faced by a couple after break-up, and how they realise the importance of each other when it was too late.
3. " Break Ke Baad" –
The story of an ambitious girl and her loving boyfriend is all about "Break Ke Baad." The struggles they go through because of her 'I don't care' nature and the problems they have to go through in a 'long distance relationship'. It has taught us not to break the hearts of the people loving us for our dreams, as one day we will have our dreams, but we will not have anyone beside us.
4. " Ekk Deewana Tha" –
"Ekk Deewana Tha" has given a real lesson on 'love', where we should not look at religion, age or any physical appearance if we really love someone. If our feelings are strong, then we have to fight for it, and destiny will take you to the right path.
5. " Yeh Jawaani Hai Deewani" –
The most inspirational film on life, friendship and love is "Yeh Jawaani Hai Deewani." It has given us many life lessons, but the biggest thing it said is not to leave your love, and that if you get a second chance to get back the lost people, then do not leave them. Like one fine day you will be left alone as they will be gone, and that day you will not get another chance.
6. " Luv Ka The End" –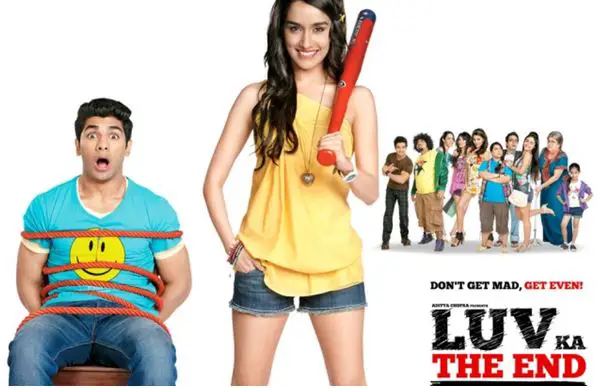 "Luv Ka The End" might look like a teenager's life story, but it also tells us a very useful thing, that we should not trust anyone blindly as they might be the wrong person.
7. " Mera Pehla Pehla Pyaar" –
The story of a spoilt and careless boy, and how his life changes after meeting a girl who teaches him the importance of time, people and money.
8. " Anjaana Anjaani" –
"Anjaana Anjaani" has a hidden meaning, which tells us about the hope which we should not lose, if destiny decides then everything will be alright. We feel inspired to live our life as we want and never take life for granted because it is a gift which most people do not have.
9. " I Hate Luv Stories" –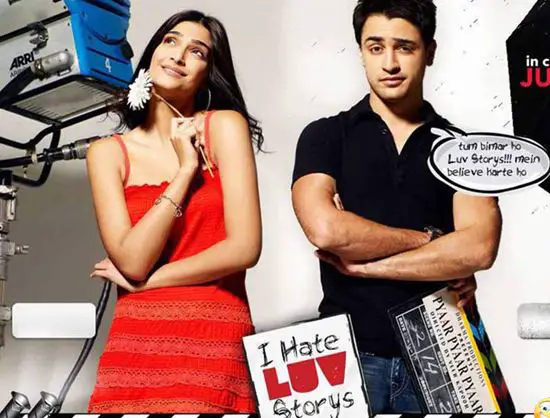 A perfect movie "I Hate Luv Stories" shows us that even a non-believer of love will fall for it and that it is the best feeling.
10. "Jaane Tu… Ya Jaane Na" –
"Jaane Tu Ya Jaane Na" shows us the stages of two best friends who are unknown to their feelings, and finally realise their emotions towards each other after going far away. It says that if you love someone then admit it before it is too late.