The Bollywood industry is a place having name and fame. It is full of glamour and fashion. From outside, people have the opinion that the celebs have a very luxurious life but little do they know that the people in the industry are also common people suffering from problems. The most abundant problem found amongst them is a mental illness like depression or suicidal thoughts. These celebs have a lot of pressure from work as well as society. Here are the stories of brave celebs that fought mental illness:
1. Karan Johar
We came to know that he was depressed when he spoke to Indian Express. His words were "When I went through that phase; I thought I am getting a cardiac arrest. I felt it in middle of a meeting, and then I rushed to the doctor and said,." I am having an anxiety attack." Then I realized that I had some internal issues to deal with, which got built up to such a point that it resulted in anxiety." This tells how worse his situation was, but today he is a proud single parent of two gorgeous babies.
She was also brave enough to pass that phase of her life about which she told that it was in 2015. "Two years back, my family had come to see me. They were about to leave, and I was all alone in my bedroom, curled up. My mother walked in, and asked if everything was okay, I said yes. She asked again if it was work or something else that was bothering me, I said no. She asked me so many times that I felt myself choking, and I broke into tears. " She never knew the cause of this feeling. She owns a foundation "The Live, Love, Laugh Foundation" where she puts her efforts to reduce mental illness.
In 2015, this bold actress spoke her heart out about the issues of anxiety and depression she was facing. " I have anxiety. And I'm treating my anxiety. I'm on medication for my anxiety. Why am I saying this? Because it's a completely normal thing. It's a biological problem. In my family, there have been cases of depression. More and more people should talk openly about it. There is nothing shameful about it or something to hide. If you had constant stomach pain, wouldn't you go to the doctor?" This shows that she was never ashamed of her illness and was determined to get better.
The legendary actor explained his depression phase during his struggling period. "The toughest was when I didn't get selected for NSD. I had nursed that dream ever since I was in class seven. I was devastated. I have never come as close to committing suicide as I did then. My friends were scared, and five of them used to sleep next to me and would never leave me alone." He is now proud that he didn't give up and got what he deserved.
5. Asha Parekh
One of the most adored and famous actress of her time, Asha tells how she was suffering from mental illness. "It was a very bad phase for me. I lost my parents. I was totally alone, and I had to manage everything all alone. It did put me in depression. I was feeling miserable, and had these (suicidal) thoughts. Then, I got out of it. It is a struggle; I had to take the advice of the doctors to get out of it. It is lonesome. On the top, you are always lonely. I was very lucky I had lovely parents with me. My mother was the backbone of my career, my life. So after losing her, I got into depression. It's a huge relief that the phase is over."
6. Aamir Khan
Yes, Mr. Perfectionist, who says "All is Well," also suffered from mental illness. The actor and the team of Satyamev Jayate had a group therapy as they were feeling post-traumatic disorder. That was all because of the shocking revelations on the show.
7. Varun Dhawan
The actor was suffering from this phase because of his role in the movie Badlapur. His role was of a psycho husband and father. "I was depressed. I was very sad to a certain degree. I don't want to use the term 'depression' loosely because it's a serious illness. I was prescribed and did see a Doctor for it as well."
8. Honey Singh
We all have danced on his songs, but there was a time when yo-yo took a long break. After coming back to normal, he told about his experience of bipolar disorder. "It was scary. At one point, I thought I would live in this darkness forever. I had cut myself off from everyone. I didn't come out of my room; forget stepping out of the house. I had a beard, and I didn't get a haircut for months. For someone who has performed in front of a crowd of 20,000, I was scared of facing 4-5 people. That's what bipolar disorder does to you."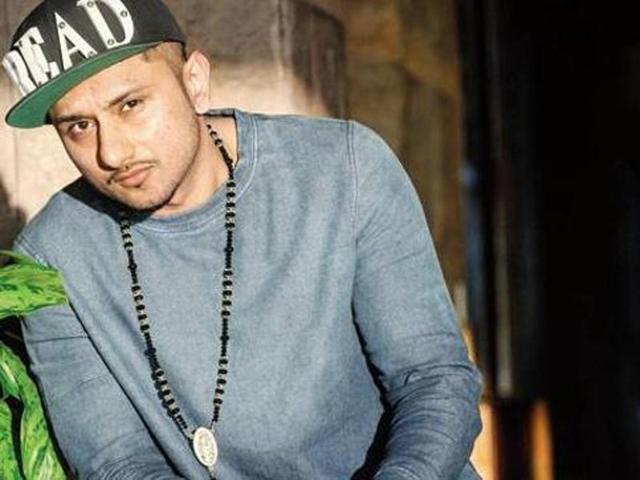 9. Tiger Shroff
The actor faced depression after the movie Flying Jatt. He said "I put in so much work, why didn't they like it? A month of hard-core depression. A lot of emotional eating. When I started shooting for Munna Michael, I was still in that mindset. I didn't have any drive. But after I finished my first schedule, I thought, I can't wait for people to see this now."
10. Shah Rukh Khan
He experienced this feeling in 2010 when he had a shoulder surgery. "I felt so much healthy, and refreshed from within - due to the injury, and the suffering I had got into depression mode, but now I am out of it. I felt happy, and boosted with energy."