Bollywood industry is a place where one can make its future bright or doom it into darkness. The actors are normal humans having hormones which often get excited when someone points towards them. This reaction has an equal and opposite reaction, and a series of controversies are then started. In these cases, cinema and media go hand in hand; the media provides excellent effluent to spread the fire. The controversies which made it to the headlines are:
1. 's allegations on Hrithik Roshan Hrithik Roshan with his unimaginable dance moves i >> Read More...
We can even name it as the email controversy as it was the email that started it all. It was started in 2016, but took an interesting twist when Kangana spoke up. She became vocal about what was between Hrithik and her, and how Hrithik's father reacted on her name. She came up on many platforms like AIB, and Aap Ki Adalat Aap Ki Adalat is a small screen show which is pres >> Read More... to make herself loud.
...
2. Milind Soman Born on 4th November 1965, Milind Soman is a super >> Read More... and his Young Girlfriend
The supermodel and fitness freak Milind was shamed by the media and critics for dating an eighteen-year-old Ankita Konwar. He is fifty-two. Clearly, some people are too free to interfere in others life. Milind gave no words of thoughts to them, and is living his life.
...
3. The Nepotism Sticker Owner
...
This involves two people, Karan Johar Karan Johar is one among the top ten celebrities i >> Read More... and Kangana Ranaut. Kangana accused K Jo to be the originator of nepotism. She made a very bold statement in Koffee with Karan Season 5 that he promotes this practice. This enraged K Jo, and he declared that he is no longer interested in working with her.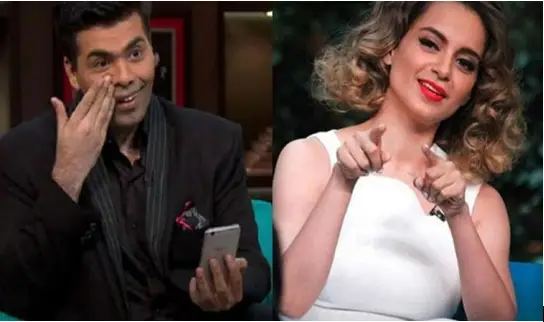 4. Padmavat
...
The country has lost its right to present the historical stories. The movie was opposed by the Karni Sena who even broke the movie's sets. They declared the film as against their culture, and showed their aggression not letting it release initially.
...
5. The National Award
In 2017, was named as the National Award Winner for Best Actor for his movie Rustom. People were enraged as they said that there was favouritism while selecting the winner as Akshay's friend and director Priyadarshan was the committee member. They wanted Amir to win the prize.
...
6. Lipstick Under My Burkha
...
This movie was eye-opening for women, yet it was facing many issues. It was banned by CBFC, and was called too ladylike. The movie was all about how women were exploring their sexuality, and the society was opposing them. The movie was released after many controversies, and helped women.
7. Fatima Sana Shaikh Fatima Sana Shaikh is an actress of Andhra origin. >> Read More...
The Dangal girl was slut-shamed for exposing too much during the holy period of Ramadan. The picture she uploaded on Instagram was annoying according to the Muslim community, and created a lot of havoc. Now; she is always taunted for whatever she wears but the best part is she pays no attention.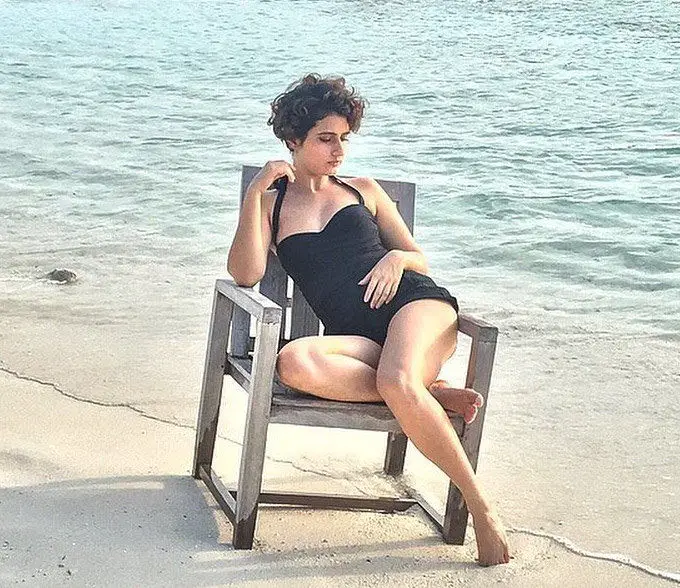 8. Abhay Deol Abhay Deol is an actor and director of the TV indu >> Read More...
On Fairness He took the support of social media to bring down the Bollywood's big stars endorsing the fairness products, and creating a sense of racism. He also appreciated Kangana and Ranbir for taking a step against this, and not shooting for such products.
9. Kareena vs. Mira
Here, two mothers were fighting. Mira aroused questions about Kareena's motherhood, and Kareena replied back. The talk went on how quick Kareena went back on her feet after the delivery, whereas Mira is at home enjoying her time with Misha. The two had different ideas of motherhood which they were imposing on one another.
10. Sonu Nigam Sonu Nigam is a renowned Bollywood singer and comp >> Read More...
Sonu also took social media for showing his anger toward the Azaan. The Muslims didn't like it, and they passed ruckus again him. They even asked him to shave off his head, and the witty actor did so.