1. Ranbir Kapoor Ranbir Kapoor is a noted Indian film actor. He was >> Read More... and  
After dating for 6 years, Ranbir Kapoor and Katrina Kaif called it quits, for unknown reasons. However, speculations say that Ranbir's family could not accept Katrina very well, and also that Ranbir had commitment issues. Where Katrina wanted to get married, Ranbir was not ready for the big step yet.
...
2. Malaika Arora Khan and Arbaaz Khan Born in a family that has strong ties in the film >> Read More...
After being married for about 18 years, Malaika Arora Khan separates from Arbaaz Khan. Now she is living separately with her 14-year old son, and even bearing all his educational expenses on her own. Although the real reason of the separation is not public, the rumors states that Malaika had troubles settling in the Khan family, even so many years after the marriage, and she probably even had an affair.
...
3. Farhan Akhtar One of the most recognized young director of India >> Read More... and Adhuna Bhabani Akhtar
...
Farhan Akhtar and his wife Adhuna Akhtar Adhuna Akhtar or also known as Adhuna Bhabani is >> Read More... have separated after being married for 15 years. They had got married in the year 2000, and have 3 daughters together. They both had released a joint statement, stating that they have grown apart in the past couple of years, and they have mutually decided to get divorced.
4. Aditya Roy Kapur Aditya Roy Kapur, a young and successful actor wa >> Read More... and Shraddha Kapoor Shraddha Kapoor, born on March 3rd, 1989, is a you >> Read More...
...
Aditya Roy Kapur and Shraddha Kapoor fell in love with each other while filming for the movie "Aashiqui 2". However, after dating for a while, the two actors have now decided to call it quits, and to move on their separate paths. It is now heard, that Shraddha Kapoor is dating Farhan Akhtar, and is going to move in with him.
5. Pulkit Samrat Pulkit Samrat is a popular Indian model and actor, >> Read More... and Shweta Rohira Shweta Rohira is a rakhi-sister of the famous Boll >> Read More...
...
After dating steadily, Pulkit Samrat and Shweta Rohira got married, only to get separated messily. They were so much in love once, that they eloped to get married. Later they even had a big fat Punjabi wedding, with the blessings of both the families, only to have trouble in the paradise, ten months after the wedding.
...
6. Sushant Singh Rajput Sushant Singh Rajput is one of the famous Indian t >> Read More... and Ankita Lokhande Ankita Lokhande was born on 19 December, 1984, in >> Read More...
...
The couple of Sushant Singh Rajput and Ankita Lokhande were as steady as a rock in the past. They both were strong, and even planning to get married soon. However, they called it quits and are now separated. It is said that, the reason behind the breakup was Sushant's lack of time for her, and her issues regarding his female co-stars and fans.
7. Om Puri Om Rajesh Puri is one of the widely noted senior a >> Read More... and Nandita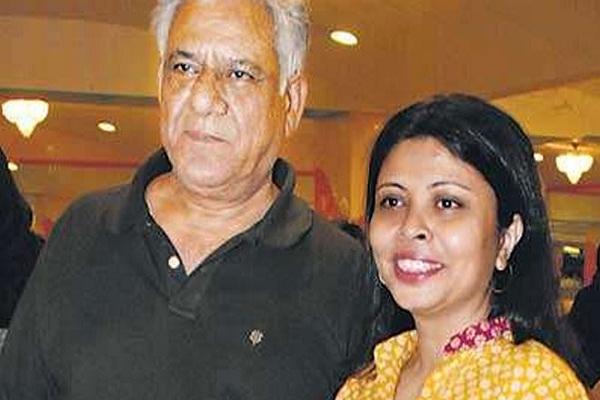 Petty breakups are a normal thing. However, a breakup is a shock when two people decide to go separate ways after being married for a very long time. Om Puri and Nandita, after being married for a whooping 26 years, get divorced by a court-decree, which allows them to go separate ways, even after being legally married.
8. Anushka Sharma Born in an army family to Col. Ajay Kumar and Ashi >> Read More... and Virat Kohli Virat is counted amongst the very best players, th >> Read More...
A love story starting from the shoots of a shampoo commercial ends by unfollowing each other on Instagram. Virat Kohli and Anushka Sharma have officially broken up, breaking even the hearts of their fans. It is believed that the reason for the breakup was that the cricketer wanted to settle in marriage ties within the year, whereas the actress was yet not ready. However, the couple is still seen hanging out together as friends.
9. Karan Singh Grover Karan Singh Grover is a famous Indian actor who is >> Read More... and Jennifer Winget Jennifer Singh Grover, a popular Indian actress an >> Read More...
Karan Singh Grover and Jennifer Winget both fell in love with each other while working on their first TV show. Karan entered the Bollywood industry, and however the couple decided to go separate ways. The actor fell in love with Bipasha Basu Bipasha Basu, born in January 7,1979 in Delhi, is >> Read More... , and is now married to her. He claimed that marrying Jennifer was a mistake, as he took friendship for love.
10. Pulkit Samrat and Yami Gautam Yami Gautam is a Hindi television and movie actres >> Read More...
It is believed that Pulkit Samrat started dating Yami Gautam, when he was married. While his wife was at bed rest after a miscarriage, the actor got drawn towards Yami. Further shooting together for the same movies brought them even more closely. Pulkit even divorced his wife, around ten months after their marriage, whose reason Yami is considered. However, even Yami and Pulkit broke up sometime later, reasons to which are unknown.