We all are very much excited for the pre-defined awards that are given to the celebs for their performances at the awards shows. These awards titles have been on the Filmfare for a long time, and now there is the time that we add a little bit of fun to it. With time, Bollywood is also growing, and we need to create some special categories for celebs. The industry has seen different celebs, and their contribution to the entertainment world. The awards are:
1. Arjun Kapoor Arjun Kapoor is a Bollywood star. He was born on 2 >> Read More... – Same look in every Movie
This Kapoor son made a debut with Ishaqzaade which was a hit. In the next movies of his career, we have seen no significant change in his look. Other celebs try different looks for every movie, but Arjun is seen having the same beard and the same hairstyle.
2. Katrina Kaif Latest Videos of Katrina Kaif >> Read More... – Best Robotic Dialog Delivery
The lady is gorgeous and has been in the industry for long, but the question in HOW? She does a bit of acting, but her Hindi pronunciation is very poor. She delivers dialogs as if she was Siri from IPhone taking orders from the owner, and then replying the appropriate answers.
3. Tiger Shroff Jai Shroff or popularly known as Tiger Shroff is a >> Read More... – Actor cum Dancer
This new lad is full of talent, but that talent is all about dancing. He even dances while delivering dialogues. The filmmakers exploit this talent of his to the fullest, but I guess the audience has had enough of his same old dance moves in all the movies he has done till now.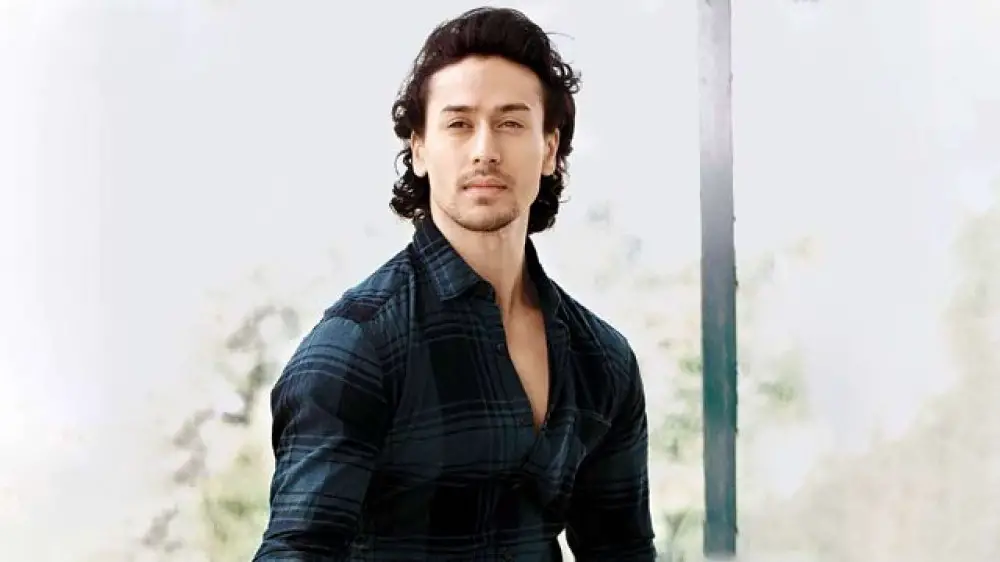 4. Parineeti Chopra New videos of Parineeti Chopra >> Read More... – Unnatural Acting
The lady made a debut with a side role in Ladies vs. Ricky Behl. She was seen for some part of the movie. In her next movie, Ishaqzaade, she was seen singing a song "Pareshaan." It was from there that her acting was rated. The lady kind of becomes conscious infront of the camera, and has a really bad face on the screen.
5. Deepika Padukone Deepika Padukone is an Indian actress and model. S >> Read More... – The Variation Specialist
This girl has seen heights since the day she stepped into the industry. She challenged herself is her debut movie by performing a double role, and has done variation ever since. All her movies show a different side of her be it Yeh Jawani Hai Deewani to Bajirao Mastani Click to look into! >> Read More... or Padmavat. She deserves all kind of praise.
6. Ranveer Singh Ranveer Singh Bhavnani is an Indian movie actor wh >> Read More... – The Expression Expert
The guy is from no acting background, yet he has made his name in the industry. He did a lot of hard work on his skills, and the directors know that he in a movie means a definite success. We all have seen his hard work in the movies like Lady vs. Ricky Behl, Band Baja Barat, Ramleela, and the latest Padmavat.
7. Ranbir Kapoor Ranbir Kapoor is a noted Indian film actor. He was >> Read More... – All Time Chocolate Boy
The Kapoor here is again making us all drool over his chocolate personality. In every movie he does, he has to be the chocolate boy who attracts girls and then makes the wrong decisions, and then suddenly realizes all his mistakes.
8. Sonam Kapoor Sonam Kapoor, Daughter of Anil Kapoor and model Su >> Read More... – The Touch Me Not
The lady here is another Kapoor product. She is of the latest line and has worked in the movies like Aisha, Prem Ratan Dhan Payo, Veerey Di Wedding. Her character in the movies cannot handle much stress and hardship and break on even a little pressure.
9. Sushant Singh Rajput Sushant Singh Rajput is one of the famous Indian t >> Read More... – All Time Struggler
No doubt he is a very talented person, but in every movie we have seen, he has been portrayed as a poor man who wants to achieve big.
10. Karan Johar Karan Johar is one among the top ten celebrities i >> Read More... – The Famous Nepotistic
The very famous Karan Johar who denies his recent trophy of being nepotistic is in the news. He does partiality a lot more than just display talent.