The film industry is a large on the scale of the world. Hollywood and Bollywood are merging their lines, and shaking hands. The Hollywood movies to be released in India are to be dubbed in Hindi, and now the Bollywood actors have openly come up, and stared providing these movies with their voices to attract more, and more audience. This was, the Hollywood movie also does well in India, and this favor is later returned by Hollywood when any Bollywood movie is released.
1. The Amazing Spiderman - : Vivek Oberoi Vivek Anand Oberoi's birth was on 3rd Septembe >> Read More...
The movie of the Amazing Spiderman had a lot of crazes, and when dubbed in Hindi, Vivek Oberoi came forward to give his voice as Electro. This is because he thought his voice suited this character the most.
2. Rio 2:  Sonakshi Sinha Sonakshi Sinha is a well-known Indian Actress. She >> Read More...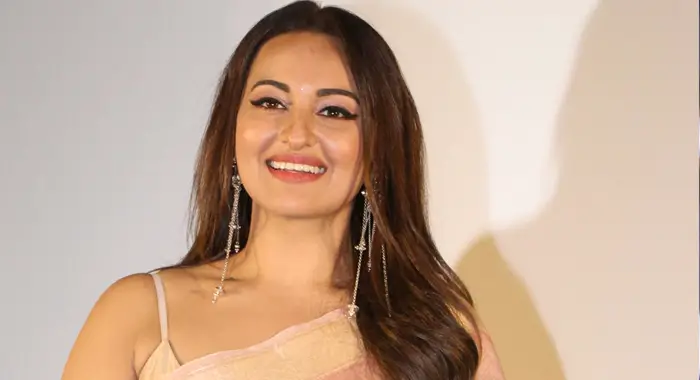 This movie was all about birds, and also has a game on it. The voice of the character Jewel was given by Sonakshi Sinha, and also the character Blu got its voice from the very talented actor Imran Khan Imran Khan is an Indian film actor, who is famous >> Read More... .
3. Ice Age Click to look into! >> Read More... – Collision Course: Arjun Kapoor Arjun Kapoor is a Bollywood star. He was born on 2 >> Read More...
The character of Buck in this animated movie got from Arjun Kapoor. During his dialogues, he also mimicked actors like Anil Kapoor Anil Kapoor was born on 24th December 1956 in Mumb >> Read More... , Arshad Warsi Arshad Warsi is most popular for his role as Circu >> Read More... , and Sanjay Dutt July 29, 1959, was the day when the two legends of >> Read More... . It was a pleasure to hear him through a character like this.
4. The Incredible: Shah Rukh Khan Shah Rukh Khan or also known as SRK is a prominent >> Read More...
Although sometimes it is painful to see the dialogs being ripped when dubbed in Hindi, everything was fine, and SRK dubbed very well until it was revealed that the main character was titled as Mr. Lajawab in the Hindi version.
5. The Jungle Book Click to look into! >> Read More... : Om Puri Om Rajesh Puri is one of the widely noted senior a >> Read More...
The Jungle Book is every child's favorite movie since their childhood, and the late actor Om Puri said it was his honor to be a part of this movie by giving his voice as Bagheera.
6. The Legend Of Hercules: Sonu Sood Sonu Sood is a famous Indian Cinema actor, model w >> Read More...
This is the most famous character from Roman time, and the movie was a big hit. The main actor got its voice in Hindi from SonuSood.
7. The Jungle Book: Nana Patekar Nana Patekar is a popular Indian actor who was bor >> Read More...
This movie again brought many great actors to give in their voices, and one of them was Nana Patekar. He gave his voice as Shere Khan, a terrifying tiger, and did a fantastic job.
8. Captain America- Civil War: Varun Dhawan Varun Dhawan, a new comer entered Bollywood with h >> Read More...
Being a Marvel fan, I would like to watch this movie in English as I cannot see the dialogs being ripped. Varun Dhawan gave his voice to Steve Rogers, the lead of Captain America, and he did quite well.
9 Spider-Man – Homecoming: Tiger Shroff Jai Shroff or popularly known as Tiger Shroff is a >> Read More...
Tiger was eager to give his voice to his favorite character since childhood, Spiderman. He stated that it was a dream come true, and was excited to do this.
10. The Jungle Book: Priyanka Chopra Born on 18 July 1982, Priyanka Chopra is an establ >> Read More...
This movie demanded many actors to participate in the dubbing, and one of the actors was Priyanka who lends her voice for the character Kaa. She is a python, and was chosen as she has a mysterious depth in her voice.