The industry has many ladies who are health conscious, and have a great figure. These divas make it difficult for the people to blink an eye when they are present. All the girls in the country are jealous, and yet they inspire from these divas. For attaining such perfect figure, the ladies work hard, and make many food sacrifices. The ladies who have a figure which is irresistible are:
1. DishaPatani
This young lady is just 25 years old, and has already made many fans. She was seen in the movie, 'MS Dhoni,' and have been in hearts ever since. She is also seeing doing modeling, and her figure is 34-25-34 which is quite hot.
...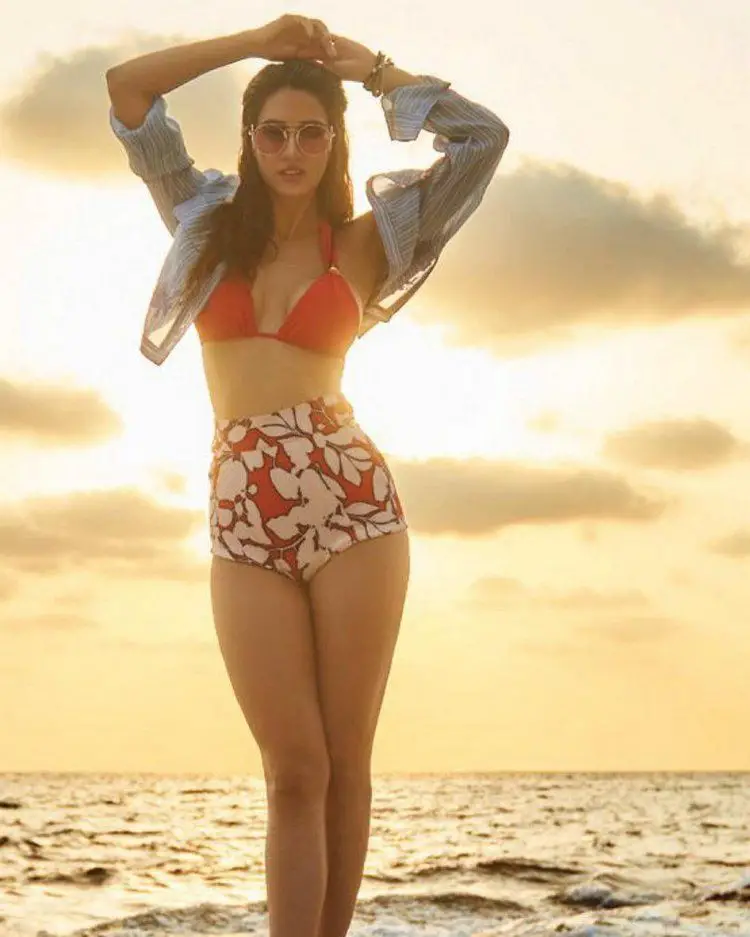 2. Kriti Sanon Kriti Sanon is a model-turned-actress who made her >> Read More...
The lady is merely 26 years old, and is an engineer. She has perfect figures, she is five feet, and eight inches tall, and is also, 32-24-32. These attributes give her one perfect figure. The lady maintains such figure by has great exercises like salsa.
...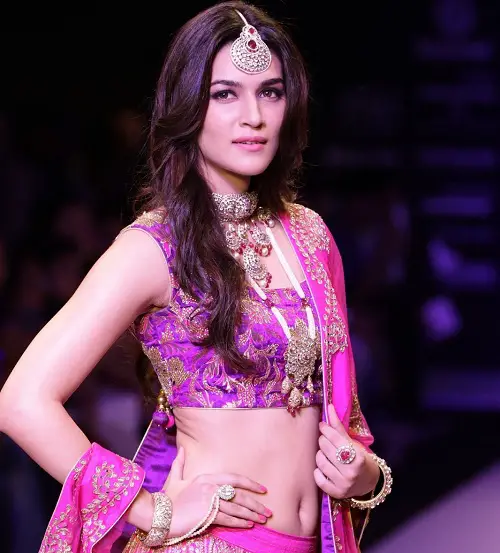 3. Aishwarya Rai Bachchan Aishwarya Rai Bachchan is a popular Indian actress >> Read More...
...
The lady is a precious star of Bollywood. She had many fans even she was out of figure, and when she maintained herself. Even after the childbirth, the lady maintained herself so well that no one can tell she is a mother.
4. Shilpa Shetty A model turned actress, producer, entrepreneur and >> Read More...
...
She is one of the most toned actresses of Bollywood. She has been known to maintain a great figure even after childbirth. The lady here promotes healthy eating, and yoga which she says that is the secret for her slim figure.
...
5. Lisa Haydon Lisa Haydon is an Indo Australian model, who born >> Read More...
This Indian-Australian actress has many movies where she was appreciated. We can see that she has long legs, and tanned skin which give her an authentic look. She has a mind for western beauty.
...
6. Bipasha Basu Bipasha Basu, born in January 7,1979 in Delhi, is >> Read More...
...
She is the one who defines a perfect figure in the industry. She is the one who manes the audience drool for her body. Her figure is 36-26-36, which is quite busty. She has one gorgeous smile, and beautiful eyes.
7. Chitrangada Singh With her stunning good looks it was not surprising >> Read More...
This bold lady is five feet, and five inches. She is 34-24-36, and damn that is a well-built body. The lady has hourglass body which is very much admired. She knows how much she has, and is not afraid to flaunt it.
8. Malaika Arora Khan
She is one lady who defines a busty, and perfect figure in Bollywood. She has one figure we all can just imagine to have. She is very much conscious about her health, and routine, and also does yoga for maintaining her hourglass figure.
9. Jacqueline Fernandez Jacqueline Fernandez is one of the top actresses i >> Read More...
She is one actress who is seen almost on every list. She is very bubbly, and out-going yet she is very adamant about her routine. She tries to maintain her health, and does yoga for her glowing skin, and perfect body. The lady is very attractive because of her this figure.
10. DeepikaPadukone
She is the one who has come all the way through from the top to the bottom. She has a great chiseled body, and flaunts it. She knows that she has a great figure, and is not afraid to show it.