We all know Walt Disney Walt Disney or Walter Elias Disney was an American >> Read More... as the founder of Disney Studios and the creator of Mickey Mouse. He was one person who revolutionized the field of animated film making. Here are 10 interesting facts about him.
1. Walt Disney Was An High-school Dropout
At the age of 16, Walt Disney dropped out of high school, wanting to join the US army. But sadly and luckily for us he got rejected. He later joined the Red Cross and went to work in France.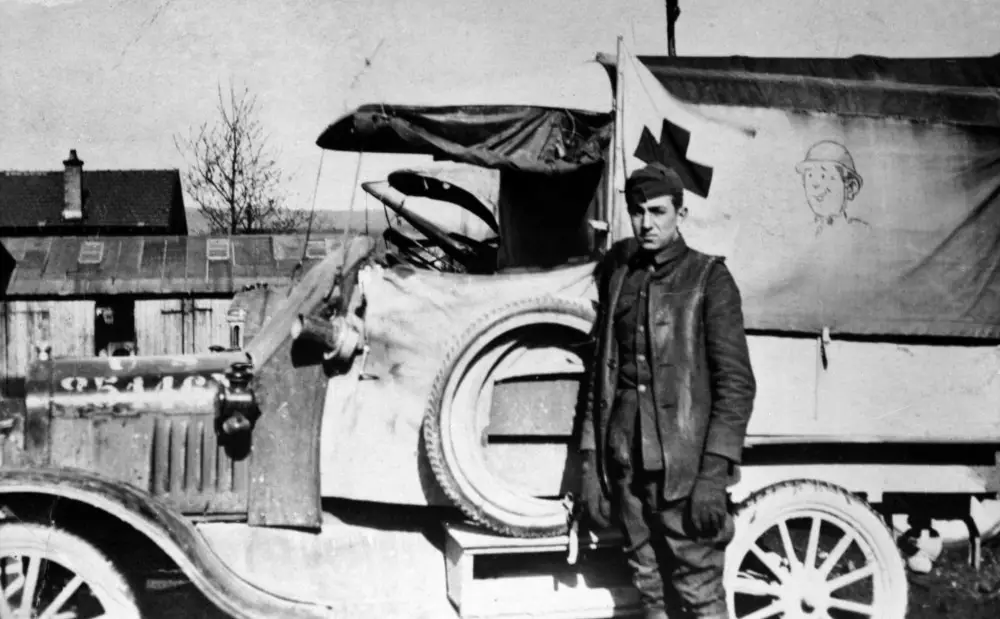 ...
2. Walt Disney Launched The First Disneyland Amusement Park On July 17, 1955
...
The very first idea of an amusement park for adults and children alike was inspired from Disney's visit to the Griffith Park, California with his two daughters. The park was finally launched after a year since it started construction.
...
3. Walt Disney's First Job Was As An Ad-creator
...
In the year 1919, Disney started to work for Pesmen-Rubin Art studio as an ad creator. He made ads for newspapers, magazines and movie theatres. It was here that he met cartoonist Ub Iwerks, with whom he eventually started a company, which eventually led to his journey into animation.
...
...
4. Walt Disney's First Movie Was Snow White And The Seven Dwarfs
Walt Disney and his studio produced its first feature length animated film in the year 1937. The film was titled 'Snow White and the Seven Dwarfs'. The film generated $418.2 million in the box office and the duration of the movie is around 83 minutes.
5. Walt Disney's Marriage
Disney was married to Lillian Bounds in 1925. Lillian was an ink artist that was hired at Disney studios. They went on to have two daughters, Diane Marie Disney and Sharon Mae Disney (adopted).
6. Walt Disney Holds A Number Of Academy Award Records
Walt Disney holds the record for the most individual Oscars won with a total of 22 awards. He also won the most number of Oscars in one year which was four. He also holds the record for the maximum number of Oscar nominations.
7. Walt Disney Died Of Lung Cancer At The Age Of 65
Walt Disney was a chain smoker. At the age of 65, he died of lung cancer in California.
8. Walt Disney's First Animated Character
The first animated character by Walt Disney was not Mickey Mouse. In fact it was Oswald the Lucky Rabbit. The character was designed and created for Universal Studios and it was an immediate success.
9. Walt Disney's Famous Mickey Mouse
Mickey Mouse is one of the most popular Walt Disney creations. But in the beginning he wasn't called the same; in fact his name was 'Mortimer Mouse'. Disney's wife wasn't too fond of the name and finally convinced him to rename it to what we know it as today.
10. Walt Disney's Interests Include Drawing And Modeling Trains
Disney began drawing at a very young age. While his family was at Missouri he used to make drawings of his neighbor's horse and sell the pictures to him. He also had a strange interest in trains, which is probably why Disneyland has a railroad as a part of it.