As we move to the movie section, the ones enjoyed by every type of crowd belonging to different nations and having different cultures is one of the most challenging things to convey in a film. So It is essential to understand and make movies accordingly, which will make the film more popular and help earn a massive set of money. So here before you, we present the list of very famous movies that have grossed in significant digits for 2020.
1. Tenet
Tenet is one of the top movies which grossed 100 million all across the globe. This movie's cast includes Elizabeth Debicki Debicki is an Australian actress and theatre perso >> Read More... as Kat, John David Washington as Protagonist, Aaron Taylor-Johnson as Ives, Himesh Patel as Mahir, as Neil, Clémence Poésy as Laura, Kenneth Branagh One of the few that got their Knighthood at the ea >> Read More... as Andrei Sator, and Dimple Kapadia Regarded as the wife of the first superstar of Hin >> Read More... as Priya. And made the film earn around 363 million dollars in the same year.
...
Sonic the Hedgehog (2020) is a semi-realistic cartoon movie made under the impression of action, comedy, adventure, and animation cartoon. Ben Schwartz plays the lead role of Sonic, and the villain in this movie is Jim Carrey He is undeniably one of the greatest and magnifice >> Read More... . This cartoon is famous among kids, which enlarged its audience circle, making it more in the industry. It has grossed 320 million dollars.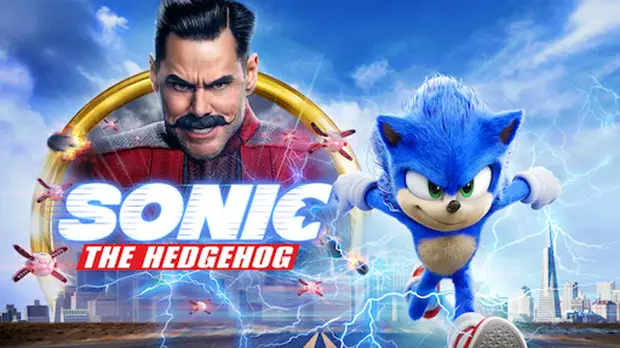 3. A Little Red Flower
A Little Red Flower is a famous movie from China. The lead cast in it was Jackson Yee as Wei Yihang, Gao Yalin as Wei Jiang, Xiaochuan Li, Zhu Yuanyuan as Tao Hui, Liu Haocun, Xia Yu, Yue Yunpeng as Wu Xiao Mei, and Yu Shanchuan. Even if based in China, its ideology gets to interface with the thinking of an ordinary person making it more realistic. The total gross it earned in 2020 is 216 million dollars.
...
4. The Eight Hundred
The Eight Hundred is a Chinese film showcasing the war which was held in the year 1937. The lead artist was Augusta Xu-Holland as Eva Li, Zhang Junyi as Little Hubei, Yu Haoming as Shangguan Zhibiao, Tang Yixin as Banner Girl, and Vision Wei as Zhu Shengzhong. The total gross amount earned by this movie in the world was the second most in 2020, which was 461 million dollars.
...
5. Demon Slayer: Kimetsu No Yaiba – The Movie: Mugen Train
This movie has earned 453 million dollars worldwide. It is a cartoon movie in the genre of drama, action and adventure, and comedy. This film was made in Japan and then eventually released in almost countries.
...
6. Bad Boys For Life
Bad Boys for Life movie is from the USA starring the two legends and Martin Lawrence Martin Lawrence was born on April 16th, 1965 in We >> Read More... . This movie has grossed more than 426 million dollars in the release year itself, that is, 2020. It showcases the blood type relationship between the two artists for their life and doing everything together.
...
7. My People, My Homeland
My people, My Homeland movie, is from China and comes under the comedy and drama genre. This movie is on the list as it is not moreover famous in the world but is popular in China itself, making it earn 433 million dollars worldwide.
...
This movie is also known by the name Harley Quinn: Birds of Prey. It showcases Margot Robbie Margot Elise Robbie is an actress who was born in >> Read More... as Harley Quinn, Ella Jay Basco as Cassandra Cain, Rosie Perez Rosie Perez is an English actress, choreographer, >> Read More... as Renee Montoya, Jurnee Smollett as Black Canary, and Mary Elizabeth Winstead Mary Elizabeth Winstead is a well-known actress, b >> Read More... as Huntress. And the movie has grossed about 200 million dollars.
...
9. Dolittle
Delete movie is a comedy, drama, and adventure genre movie by the legend Robert Drowny Jr. himself. This movie shows the dramatic life of our actor and how he deals with all these animals. The gross amount of the movie is 251 million dollars.
plays the Wonder woman role. Apart from her acting because of her charm, beauty, and mesmerizing character, she is famous worldwide. Also, the movie earned 170 million dollars from her excellent artistic performance.