Sometimes it's hard to find the good in people in today's environment. One of the most immersing sources of escape has always been television. We look to fiction to escape into a realm that is superior to our own and to find inspiration for ourselves. It's time to draw attention to the shows that truly make us feel good amid the sea of grimdark stories racing to keep up with the darkest aspects of our reality. Here is a list of TV episodes you can stream right now that can renew your trust in people, soothe your soul, and give you hope once more.
1. La Casa de Papel
La Casa de Papel not only demonstrates that high-stakes drama can be done without horrifying the audience, but it also demonstrates how much more effective performance can be when it walks the fine line between intensity and upholding the audience's confidence. Every single story in La Casa de Papel is based on love; whether it is familial love, romantic love, or platonic love, it all revolves around how these characters treat one another. Visit for the exciting bank heist; stay for the memorable people and their intense feelings for one another.
...
2. One Day At A Time
One Day At A Time finds methods to make us laugh about these situations that have an impact on our everyday lives, giving us hope that we can overcome them. We chuckle through our tears thanks to the Alvarez family, who touch our hearts. Who doesn't enjoy swaying to the opening theme music, after all? Hold on tight, and together we'll get by, one day at a time!
3. The West Wing
While it's necessary to keep informed, it's also wonderful to delve into a political realm that truly restores our faith in this country. The present American administration is somewhat short in the inspirational department. We are greeted warmly upon our return by President Bartlet, CJ Cregg, Josh Lyman, Donna Moss, Toby Ziegler, and everyone else from The West Wing. Even while they don't always succeed, this administration fights valiantly for the interests of the American people even when a victory seems improbable.
...
4. Brooklyn Nine-Nine
The never-ending antics, found families, and relentless pursuit of justice on Brooklyn Nine-Nine never cease to make me smile. Brooklyn Nine-Nine has something for everyone, from Jake and Amy's love story to Captain Holt's lovable stoicism and the representation offered by nearly every character.
...
5. The Good Place
The Good Place is a television program about imperfect people trying their best to improve their lot in life after death. No matter how flawed people are, The Good Place demonstrates that they can always change for the better. Eleanor is adorable even though she is one of the most disorganized, comic leads you'll ever meet. One of the greatest character arcs in sitcom history is the development of her character from a genuinely evil person to the designer of a prototype for the future good place. The entire core group has improved as individuals and is now instructing us on how to achieve the same.
...
6. Bob's Burger
When dealing with the Belchers, you can never go wrong. A wonderful time is guaranteed for viewers because of Linda's hysterical exuberance, the kids' wild antics, and Bob's well-intentioned irritation. Even though this family is loud, disorganized, and ludicrous, they genuinely care about one another. If you're fortunate enough to have a family like the Belchers, Bob's Burgers can serve as a reminder of that, and if not, they'll be happy to welcome you into their home with open arms and a chaotic yet reassuring presence.
...
7. The Bold Type
You'll feel inspired by the women of The Bold Type to leave everything behind and move to New York Click to look into! >> Read More... to work for a women's publication. They all inspired people to think that you can take on the world since they are all vivacious and passionate. The Bold Type is a television series that excels at providing emotional catharsis because, despite being set in our world, it is a masterclass in escapism.
...
8. Heal
Heal explores the link between the human psyche and our physical health through the use of testimonies from spiritual leaders, medical professionals, and people who have chronic illnesses. The mind is, after all, the most potent computer on the planet, yet for the majority of us, we simply lack the user manual to fully appreciate its capabilities. But Heal demonstrates how powerful our ideas can be in overcoming illness and disorders. View Heal here.
...
9. The Secret
With testimonies from spiritual authorities, medical professionals, and those with long-term ailments, Heal In this movie adaptation of the infamous book, Rhonda Byrne Rhonda Byrne, the famous TV producer was born in t >> Read More... , the author, and producer, is joined by several Law of Attraction experts to explain how manifestation works. As a coach and master manifesto, I've been very outspoken about my dislike of some aspects of The Secret throughout my career. When the emphasis is on sitting back and waiting for things to emerge magically rather than meeting the world halfway, it can frequently come across as victim blaming. Nevertheless, I urge everyone to either read, listen, or watch.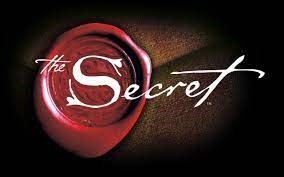 10. Minimalism
Minimalism is the only program to watch at the moment. The documentary focuses on the constant need of people to acquire material possessions to find pleasure by following Joshua Fields Millburn and Ryan Nicodemus, often known as The Minimalists. The program focuses on individuals who have rejected the American dream and built their lives on the belief that less is more.