Jacqueline And Her Hair Game Jacqueline has won many hearts by her acting and dancing skills. She is blessed with a perfect face cut, wonderful body, and magnificent hair. Having long hair is always a tedious task and being a celebrity, it becomes even more difficult. The fans always ask her the secrets for her gorgeous hair, and the tips she gave were very helpful. She confesses she never allows herself a cheat day for hair care. She ensures she doesn't go to bed without removing all the dust and chemicals from her hair. Also, natural products are best, she says. She uses beer rinses and egg masks to maintain the shine of her hair. Not all diets contain proteins, so she takes regular supplements of Zinc and Omega-3 which contributes to her gorgeous hair and fresh skin. Also, regular hair spa is a must.
1) Twists and Turns in Ponytail Do
Long hair has this great advantage; they adapt to any hairstyle. This looks great as a corporate look. The look consists of many ponytails combined into one prefect pony. The hair gets divided into many sections.
2) The Sleek Ponytail
It looks perfect with Indian wear, and it is perfect to show-off one's earrings and jewellery. The sleek pony is kept on one side.
3) The Ballerina Bun
The bun is perfect to show off the neckline and tattoos. It looks perfect on square shaped faces and would be great if accessorized properly. It is perfect to show off the ear rings.
4) The Twisted Top Bun
This is one classy look that would go with any dress. It looks perfect with collar shirts and pants. This look is simple and the bun can be seen on the crown and can be accessorized too.
5) The Side Bun
Side buns look absolutely cute with sleeveless dresses or tops. This style is also perfect for showing off long ear rings preferred feathered.
6) The Gym workout style
Hitting the gym means lots of sweat, and one doesn't want their hair falling here and there. It is important to tie up one's hair and this double ponytail makes sure the hair stay put.
7) The Formal Hairdo
This gorgeous look suits well with dark lips and heavy ear rings. The makeup should also be dark. This look gives more focus on the face.
8) The Casual Hairstyle
On lazy days, one can opt for this hairstyle and wear loose dresses to match. The hair is kept loose and allowed to come out from any direction. This messy look is very much appreciated.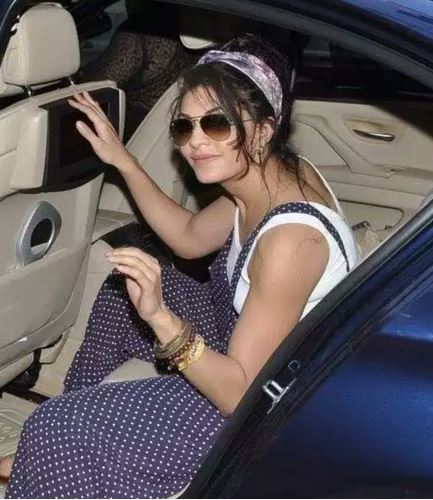 9) The Long Layered
The layers would look great with highlighted hair. This look gives hair volume and adds bounc. This look goes perfectly with off shoulder or cold shoulder tops.
10) The Short-Messy hair
Fernandez looked gorgeous with this hairdo and redefined wedding hairstyles.