Many films are produced in Tollywood every year, and the audience only want to see movies of different genre. The filmmakers come out with different stories, and the current trend is the interspersion of horror with comedies. But there are also some horror films that get you to the edge of the seat for the whole show. Well, here is a list of some horror movies in Tollywood which have a special place in the minds of the audience. 
Raksha

Mysterious happenings take place in the house of Jagapathy Babu, and it seems his daughter Neha is caught in a spell. How Jagapathy Babu, an atheist, brings his lovely daughter out of this menace, forms the rest of the story. Baby Neha Baby Neha is a talented young child artiste who go >> Read More... has given a splendid performance as the troubled girl.
...
Geethanjali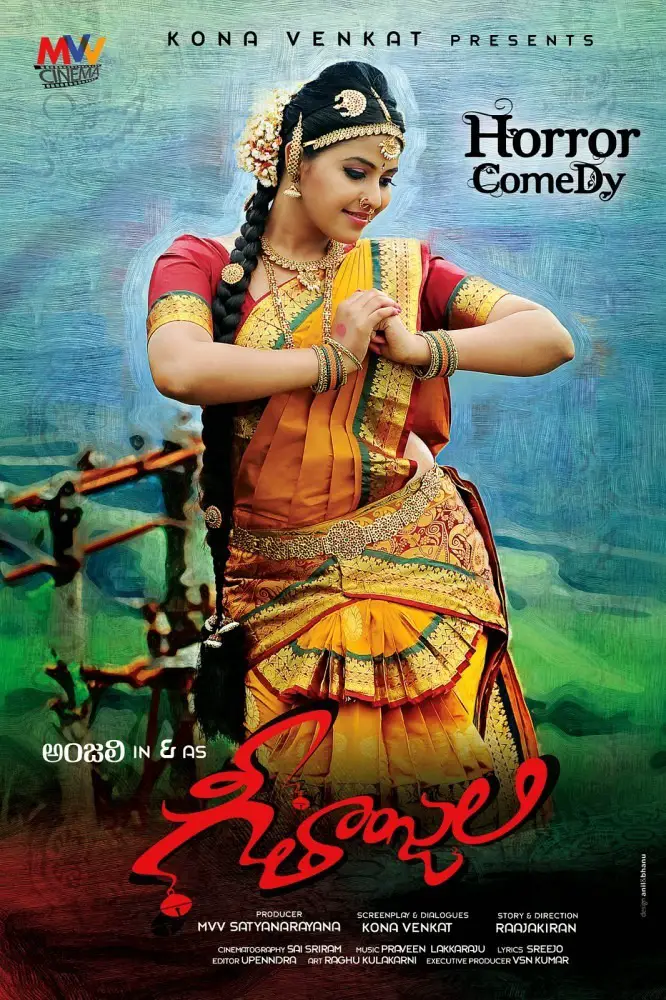 A movie lover comes to Hyderabad and stays in a house where a girl committed suicide. During the guy's stay in the house, a girl gets acquainted with him. What is the connection between this girl and a ghost? This is the crux of the story. Anjali has done a fabulous job about her horror role. 
Mantra 
...

This is the story of Charmee, who is trapped in debt, and tries to bring tenants to her farmhouse, where mysterious deaths take place. There is no chance for glamor for Charmee in this film and she does perfect justice to her character. 
Arundhati
...

Arundhati is a brave woman of the 1920s. She kills Pasupathi, an evil person. She is hailed in her region. After three generations, a girl takes birth, and she is named Arundhati. The spirit of Pasupati haunts that place. And how Arundhati finishes the story of the spirit forms the rest of the story. Anushka Shetty Anushka Shetty is the popular South Indian star wh >> Read More... has done an exemplary performance in both her roles and her character will surely be remembered in the horror genre.
Avunu

When in a remote place Poorna gets eerie feelings, and she realizes that there is a spirit in the place. How Poorna puts an end to the spirit's menace forms the rest of the story. Poorna does an excellent job as the terrified homemaker. 
 
Deyyam

Here is also a perfect plot for a horror film; a farm house. How the protagonists of the flick face the ire of a ghost forms the rest of the plot.  This movie is indeed faithful to its genre. 
There were also some dubbed versions like Raatri, Muni, Kanchana etc. which did well in Tollywood.