Numerous movies are made every year. Some films do amazingly well, while others that should be viewed don't. Here is the list of the Top 10 underrated movies in Tollywood.
1. Manoharam
Manoharam, released in January 2000 and starring Jagapathi Babu, Laya, and Prakash Raj Prakash Raj, born on 26th of March, 1965, as Praka >> Read More... in the lead roles, is one of Tollywood's most underappreciated movies. Mani Sharma Mani Sharma is a famous music Director in Tamil an >> Read More... created the soundtrack for the movie, which was directed by Gunasekhar.
...
2. Yuvakudu
Yuvakudu, the second film directed by Tholi Prema Story Soon >> Read More... under Pawan Kalyan Pawan needs no introduction to South Indian people >> Read More... , failed to impress audiences at the box office. The 18 May 2000 release of this Telugu movie, one of the most underappreciated in the genre, has Sumanth, Bhumika, and Jayasudha in significant parts.
3. Happy
After airing on TV, the Telugu film Happy, which stars Allu Arjun The actor was born to producer Allu Arvind and Nir >> Read More... , became one of the most popular films. Karunakaran was the director of this film. After Tholiprema, this is one of filmmaker Karunakaran's greatest films. However, following the TV broadcast, the film became well known for the soundtrack and the comic timing of actor Allu Arjun.
...
4. Daddy
One family drama film, Daddy, beautifully captures the emotional connection between a husband, wife, and children. However, the film's failure was due to the high hopes of fans for the Chiranjeevi Daddy movie. Later, Chiranjeevi also stated in an interview that if a family hero like Venkatesh had directed this film, it would be a smash hit.
...
5. Khaleja
After Athadu, this film marks the second collaboration between Mahesh Babu Born on 9 August 1975 in Chennai, Mahesh Ghattaman >> Read More... and Trivikram Srinivas Trivikram Srinivas, a Telugu director and writer, >> Read More... . The box office performance of this film has remained disastrous. After being released on TV and OTT channels, the film has received positive reviews from viewers and cinema buffs. The movie's main strength is its pleasant enjoyment.
...
6. Kedi
This is a good script that describes a person's journey. Screenplay, Star Cast, Music, and a straightforward plot with excellent directing were the key factors that drew me to watch this movie again. This movie have been a big smash if it were in English. Kiran Kumar was the director of this film. Additionally, this film's fantastic music was composed by Sandeep Chowtha.
...
7. Nandanavanam 120 KM
This movie might not be well known to today's youth. However, it is among director Neelakanta's best works. This psychological thriller film makes an honest effort. Without a doubt, you like viewing this film.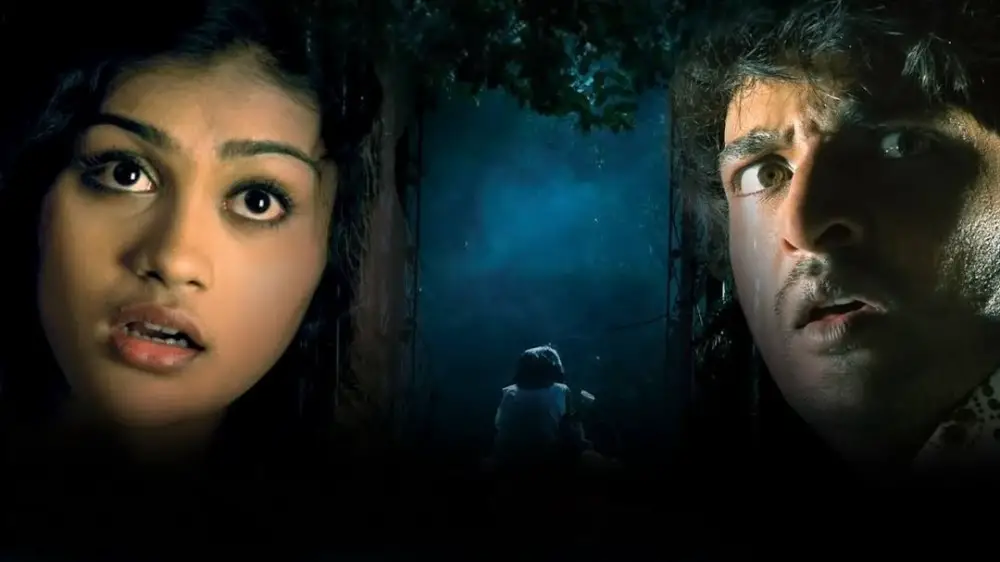 ...
8. Anukshanam
Manchu Vishnu played the lead in this RGV-directed film. This screenplay has elements of a Korean film. However, the sequences are different, and the movie has the RGV stamp of approval.
...
9. Banam
This is young actor Nara Rohit Nara Rohit is a 5'6" South Indian actor, basic >> Read More... 's feature film debut. The film is without a doubt Chaitanya Dantuluri's sincere effort. Eighty percent of the Nara Rohit films, however, are undervalued.
10. Bujjigadu
Puri Jagannadh Puri Jagannadh wears many feathers to his cap incl >> Read More... is the director of this Telugu film, which stars Prabhas, Mohan Babu He is an actor, a producer, educationalist, former >> Read More... , and Trisha in prominent roles. People continue to like watching movie dialogue and scenes on television. But regrettably, this film did not do well in cinemas.