One of the largest music platforms in the world is Telugu Music. Nearly every renowned Indian musician has contributed to Tollywood. The finest Telugu musicians are listed below for your convenience.
In Tollywood, Devi Sri Prasad, better known as DSP, is a well-known musician. Almost all major Telugu films are composed by him. In 1997, he launched his career by writing eight tracks for the album Dance Party Dance Party is a dance reality show telecasted in >> Read More... . He wrote the music for 100 films over 20 years. In Telugu states, his songs would be played in every club.
...
2. MM. Keeravani
Marakathamani Koduri Keeravani is a well-known Telugu film music composer. Nobody who speaks Telugu will be unfamiliar with his name. He also worked with Hindi, Tamil, Kannada, and Malayalam. As K. Chakravarthy's assistant director, Keeravani began his career in 1987. He won the National Film Award for Annamayya in 1997. Later, he continues to win several cinema awards, Nandi awards, etc.
3. Thaman S
The best Telugu music directors nowadays are Thaman. He is a playback vocalist as well. He began studying music at the age of nine under S.P. Balasubramanyam and G. Anand. As a backup musician for Bhairava Dveepam (1994), Thaman launched his career. Later, he began scoring songs for artists Kick (2009) and Vakeel Saab (2021).
...
Mani Sharma, also known as Swara Brahma, is well-known for his remarkable Telugu song compositions. He has been writing music since 1992 and has won several Filmfare awards in the south.
...
5. Mickey J. Mayer
Happy Days Happy Days is a Telugu-language show on ETV Telegu >> Read More... was Mickey J. Mayers's first commercially successful film. After that, he contributed to many successful films, including Leader, A AA, Brahmotsavam, Seethamma Vaakitlo sirimallechettu, Mahanti, Mukuda, and Gaddalakonda Ganesh Click to look into! >> Read More... , among others. He is renowned for fusing traditional Indian music with western musical styles. His two upcoming major motion pictures are Shaymsingaroy and the unnamed Prabh-Nagashwin film.
...
6. Anup Ruben
In 2004, Anup Ruben, whose real name is Enoch Rubens, began his career as a composer. His debut as a composer was for Teja's "Jai," which he also directed. He didn't receive much attention for it; instead, he went on to star in and win several accolades for the films Ishq, Gundejaari Gallanthayyindhe, Manam, Temper, Gopala Gopala Click to look into! >> Read More... , and Katamrayudu.
...
7. R. P. Patnaik
The well-known Telugu music director Patnaik made his debut with the film Neekosam (1999). He first entered the film industry to work as a director. He was the best music director in 2001 thanks to the movie Nuvvu Nenu Nuvvu Nenu is a Telugu language TV show that aired >> Read More... . In addition, Patnaik has sung over 300 songs.
...
Indian film director, actor, producer, screenwriter, and composer S. V. Krishna Reddy is best known for his Telugu-language films. He has also contributed to Hindi and Malayalam movies. He has won the Filmfare Best Telugu Director Award and three state Nandi Awards. He was the director of the American romantic comedy Divorce Invitation Click to look into! >> Read More... in 2012.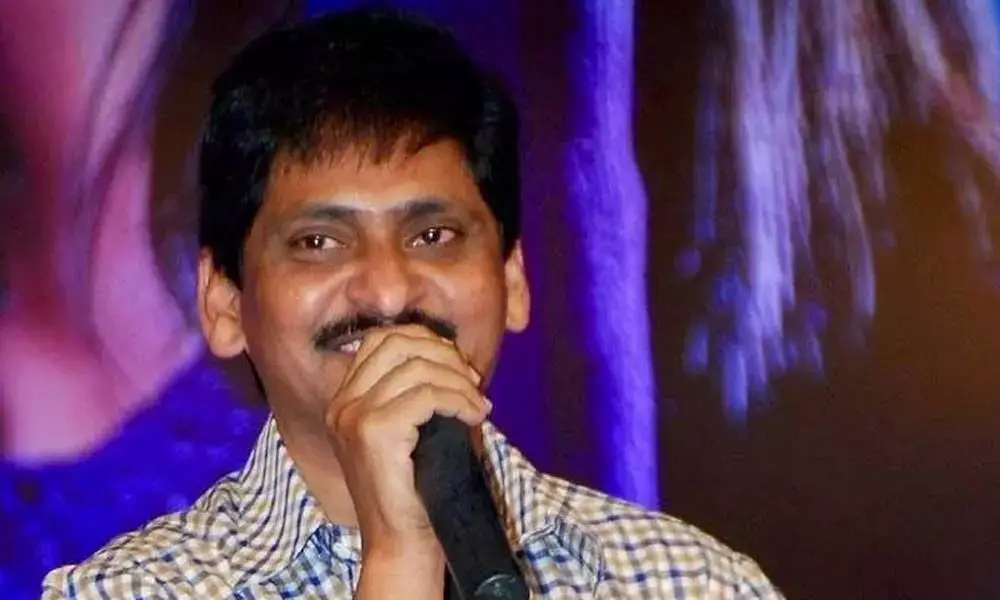 ...
Achu is a vocalist and composer for soundtracks and film scores from India. He has composed the music for several Tamil, Telugu, and Malayalam films. He debuted as a music director in the 2008 Telugu film Nenu Meeku Telusa.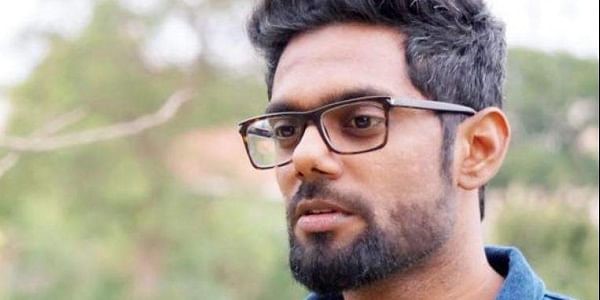 An Indian playback vocalist, record producer, and composer of music who works in Telugu films is called Vivek Sagar. His first film was Pelli Choopulu Click to look into! >> Read More... (2016). Following the album's positive reviews, he received his first Filmfare Award nomination for Best Music Director - Telugu at the 64th Filmfare Awards South Filmfare Awards South is the South Indian segment >> Read More... .