Many have a passion for movies, some dream of playing the leads, some dream of directing, and some compose music appropriate to the scenes. The industry is so vast and employing and to make it big is very challenging. There are a few who did make a big impact with their first performances, be it directors or actors.
Here is a list of ten such movies which changed many careers
1. Ashta Chamma:
Ashta Chamma is a Telugu comedy film featuring four people who intervene in each other's life in a series of incidents and eventually come to find out facts buried since their birth in a hilarious yet emotional manner. The story ends with all four of them having a happy and a loving ending. Overall, a jolly movie to watch. The movie boosted careers of both ' Nani' and ' Srinivas Avasarala'.
The film was a rare combination of horror and comedy but did blend them both well with new and promising actors at hand. The movie was humorous and alarming with a pinch of romance at hand. It introduced a new genre to Tollywood.
3. ' Arya':
Arya was a debut for the now incredibly successful director ' Sukumar'. The movie is about an unusual lover boy who proves that love is all about giving and despite his unusual behavior wins the love of his life.
4. Uyyala Jampala:
The movie was a huge success and was a boost to Raj Tarun and " Avika Gor"s career in movies. Both of them are now successful in their field, Raj Tarun since has a string of successful movies and wish to see more of such kind of movies, simple and subtle.
5. ' Leader':
Leader is one of " Sekhar Kammula"s well-recognised works. The movie was inspirational to the youth and was a big screen debut for Rana Daggubati. The story revolves around how a youngster needs to stand up to change the society they loathe.
6. 'Devadasu':
The film was an unpredicted success and a breakthrough for actors Ram Pothineni and ' Ileana D Cruz' who both are now renowned actors and Ileana has now reached Bollywood. The movie started out as a routine love story but ended up charming the audience.
7. ' Kshanam':
Kshanam is a suspense-thriller that got everyone pining for a little-lost-girl. The movie's director Ravikanth Perepu has been appreciated for the subtle implementation of the script on the screen. It is such movies that bring class and better stories insight to the industry.
8. Happy Days: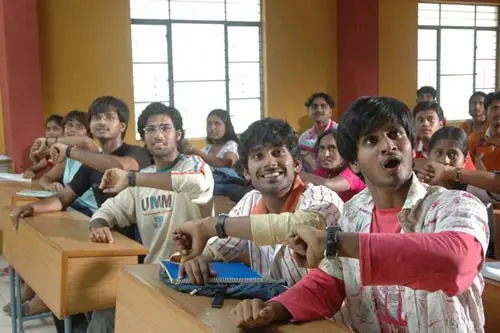 One of Shekar Kammula's best movies, the story revolves around six young students who need to face hardships, relations, and expectations. The movie gave a boost to the actors Tamannaah Bhatia, Nikhil Siddharth, Varun Sandesh, and many others.
9. Pelli Choopulu:
The movie has by far broken records regarding expectations; the movie came with zero expectations and swooped the box office recovering the amount spent within an initial period.
10. Oohalu Gusagusalade:
Oohalu Gusagusalade is the directorial debut of the actor Srinivas Avasarala, and made a big hit and gave recognition to actors Naga Shourya and Raashi Khanna in the industry. The film is one of a kind, with such simplicity that pleases an audience of all generations.