Some movies span centuries, decades, and years. Some movies just happened in a single day. The Span of a film is a crucial aspect. We get to see the development of the character along this Span from childhood to adulthood - we grow along with the character. But these movies that happened in 24 hours prove that many things can happen in a single day. A single day can either make or break you. So here are some stories of making and dying in the Tollywood film industry.
1. Vedam
Vedam is a 2010 multi-starrer with five characters- an educated slum dweller, an aspiring rock star, a prostitute, a Muslim man, and a debt-ridden weaver. The movie goes along with these five stories running in parallel, which at last were interwoven into one. The whole movie happens on a day when all these characters get connected to a heart-wrenching emotional climax. This Anthology movie teaches the importance of money by brilliantly showing the real-life stories of each character.
...
What if one day you missed a train when your brother's marriage was the next day? Venkatadri Express is the story of the hero missing the train to Tirupati and getting on the wrong train. He has to attend his brother's marriage. The 2013 comedy adventurous drama details all about that one night on the wrong train and all the issues he has faced to attend his brother's wedding. This movie proves that in one night, many things can happen and many stories can change, and if you are a person who believes in that, this movie is a must-watch.
3. Jaanu 
Jannu is a 2020 romantic drama, an official remake of the Tamil blockbuster " 96 Click to look into! >> Read More... ". The movie stars Sharwanand and Samantha in lead roles portraying the characters of Ram, a wildlife photographer, and Jaanu. Jaanu is a movie about the 10th standard lovers who failed in their love story and met again after several years in a reunion of their batch. The film happens about that one day of reunion where they meet again and spend the night remembering their love and understanding life and what went wrong.
...
4. Gaganam
Gaganam is a story of a Plane hijack where the plane which was supposed to go from Chennai to Delhi met with a terrorist hijack forcing them to do an emergency landing in Tirupati. This situation needs to be handled by NSG commando, which was played brilliantly by Nagarjuna. This 2011 thriller revolves around this flight. The movie was very underrated but critically well-acclaimed.
...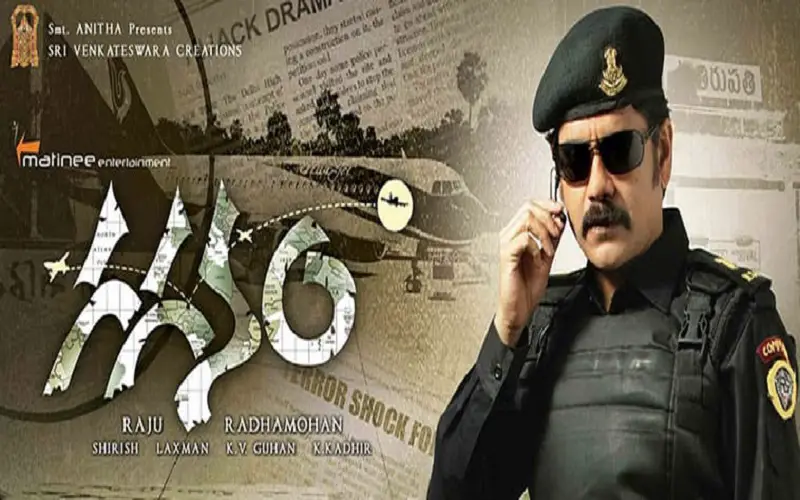 5. Chi la sow 
Chi la Sow is a story of a man who has no intention of marrying and is forced into a blind date by his parents. The whole movie spans around this date when both of them meet each other and talk about their lives, eventually leading to the changed attitude of the man regarding marriage. This 2018 romantic movie was beautifully penned and directed by Rahul Ravindran Rahul Ravindran is a Tamil, Telugu and English mov >> Read More... . Though the movie came with no expectations did at an exceptional level at the box office and received great reviews from movie critics.
...
Bhale manchi roju is a story about a man who has kidnapped a girl due to situations, and when the girl escaped from him was abducted by another person. Now it is up to him to find the girl. This 2015 thriller has a good plotline and an excellent screenplay which will keep the audience in their seats.
...
7. Evaru 
This movie starts with a corrupt cop, Vikram Vasudev, investigating an open-shut case of a murder of a businessman who his rape victim killed. As we go deeper, the movie has some dark tales to talk about slowly uncovering the darkest secrets and the ties it has. This movie happens one night when the cop goes to the victim's house to investigate and talk about the story. This movie is a remake of a Spanish film, "The invisible guest." 
...
8. Khaidi 
Khaidi is a Tamil-Telugu movie that revolves around Dilli, a culprit who got released after serving ten years and wants to see his daughter for the first time. A police officer who was handling a big drug mafia sought his help. Dilli's dream is to see his daughter, and he strikes a deal with the police officer to save his team. The entire movie runs along that one night when he faces several challenges to meet his daughter.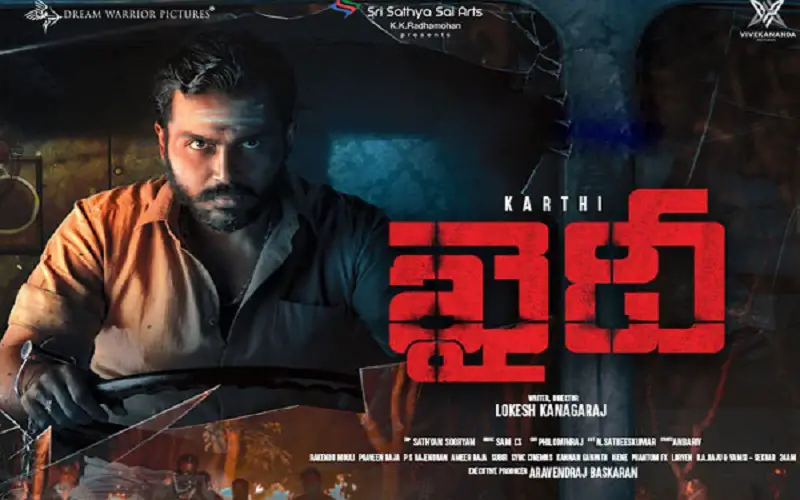 ...
9. Aa Naluguru
Aa Naluguru is a family drama where the movie revolves around Raghuram, a very good man who has high moral values, principles, and ethics. But due to compelling situations, he ends his life unable to leave away what he stands for. This movie is a story of good and evil with high moral values and principles, inspiring everyone watching.
10. Awe
Awe is a psychological cross-genre movie where a woman has multiple personality disorders. It is a story of various characters from different periods entering a unique restaurant. The whole movie happens in the period in the restaurant, and it's a fantastic piece of film in Tollywood under the brilliant direction of Prashanth Varma.