South Indian movies have advanced substantially, creating some big challenges for Bollywood at the box office. The best movies in the nation are without a doubt those from Tamil and Kerala. The regional South Indian film industries have quickly established a reputation as action movie masters, and they have recently made a series of high-octane action pictures that are easily comparable to the grandeur of RRR.
1. Pushpa: The Rise – Part 1
The location and action sequences are quite realistic, and they give the movie a regal appearance. In the item song, Samantha looks good. It has also been properly thought out how Allu Arjun The actor was born to producer Allu Arvind and Nir >> Read More... and Rashmika's romance will develop. In terms of the film's direction, Sukumar did a passable job. He develops Allu Arjun's development nicely and gives Pushpa a great beginning.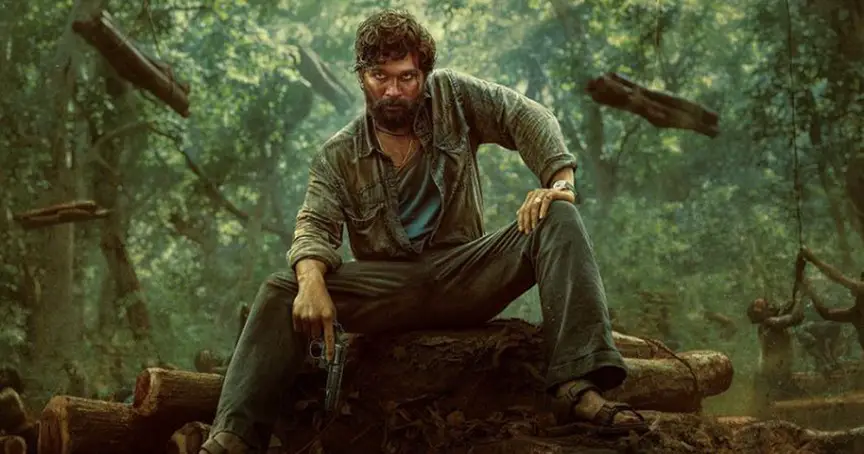 ...
2. Saaho
Everything looks fantastic, from the setup to the elaborate aesthetics. The action scene was well-shot by Madhie. The audience is treated to a magnificent spectacle, especially the bouts, which have been raised brilliantly. Good dialogue is present. A special mention should be made of the production design since deserves all the credit for giving the mafia set up a chic and sophisticated appearance.
3. Bahubali 2: The Conclusion
One of India's most technically advanced movies is Baahubali 2. If part one's scope surprised you, the second half's stunning visual effects and intense emotions will leave you dumbfounded. On television, the kingdoms depicted and sets produced appear excellent. The entire Makuta team deserves praise for using cutting-edge visual effects to elevate the movie.
...
4. Narappa
The Telugu nativity serves as an excellent setting for the movie. This movie has a rustic vibe because to the settings, production quality, and shots used. While Srikanth Addala doesn't experiment much, he performs well with his taking. He effectively portrays Venkatesh while maintaining the original's feelings.
...
5. Nenokkadine
First and foremost, the protagonist would need to be appropriately altered to avoid falling into Hollywood espionage thriller clichés. Having the hero play a spy could be counterproductive because RAW, India's intelligence agency, doesn't quite have the same cache as MI6 or the FBI. Nowadays, playing an undercover police officer or investigative journalist is viewed as being too dated.
...
6. Krack
Krack features a decent backdrop and a well-done mass setup. The fact that Gopichand Malineni Gopichand Malineni is a Tollywood (Telugu industry >> Read More... packed the movie with enough components to appeal to the general public is one of its greatest assets. Action scenes and Ravi Teja Ravi Teja is the popular Telugu hero, whose birth >> Read More... mass elevations are both abundant in Krack and are skillfully exposed at regular intervals. Ravi Teja is finally in his element at Krack because of this after a very long period.
...
The banter in the first half is quite good, and the first half moves ahead at an amazing rate. A moment where Pawan enters in a rickshaw as Megastar Chiranjeevi's "Ee petaku nene mestri" is playing in the background would win over admirers. For the most part, the movie has a high comedy factor. In the police station, there is a humorous antyakshari block.
...
8. RRR
The dizzyingly extravagant action sequences and jubilant musical numbers in this Telugu-language big-budget spectacular featuring Tollywood celebrities N.T. Rama Rao Jr. and Ram Charan Ram Charan is a famous Tollywood actor and an entr >> Read More... as revolutionaries battling against the British Raj in 1920 are sure to whip fans into a frenzy. In every brilliantly colourful, overcrowded frame, director Rajamouli, who has already produced three of India's highest-grossing movies in only seven years, shows his apparent love of popular film.
...
9. V
produced movie V, an action movie, for the first time in his career, and he has gone all out. The movie has excellent production values, which are evident in every scene thanks to PG Vinda's eye-catching graphics. V, as a whole, is a classic revenge drama that falls short of the expectations.
Allu Arjun's performance in this movie is without a doubt one of its best features. Bunny excels in both of his roles as DJ and Duvvada. But when he adopts the Duvvada persona, he excels because of his wonderful mannerisms, diction, and comedic touch. The movie's main character puts the whole thing on his shoulders and turns an ordinary plot into something watchable.