Sonu Sood is a model turned actor and he has done positive as well as negative roles with equal panache. He has tried his luck not only in Hindi but also in southern languages especially Tollywood. Though Sonu was offered lead roles in the beginning he didn't take them since he wants to get the right script.
Now let's see the top ten movies of this talented artist in southern film industry.
Arundhati
The Telugu movie Arundhati (2009) was a film which was a perfect fodder to the acting skills of Sonu Sood. Anushka is the woman protagonist who fights against evil forces. Sonu Sood did a terrific job in the movie as an evildoer Aghora who creates problems for Arundhati. He looked ghastly in the movie and this is one of his best performances to date.
Julayi
Julayi, another Telugu Movie (2009) starred Allu Arjun and Ileana De Cruz in the lead role. Sonu Sood took up the role of an infamous bank robber in this film. In fact, his character is very crucial to the film. Sonu Sood nailed it with his performance in Julayi as the baddie. He was absolutely amazing in both negative and comic shades of his character.
Super
The Telugu movie Super (2005) had Sonu Sood playing the role of a robber who steals money in a big and unique way. Sonu becomes the foe of the hero of the film Nagarjuna. The reason behind their enmity and how they become friends form the crux of the film. Sonu Sood is a revelation in this film with his restrained and endearing performance.
Kandireega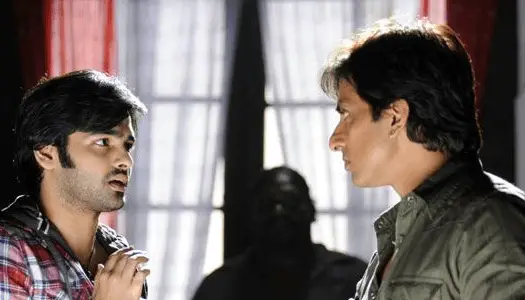 Sonu Sood played a local goon who is attracted towards college going girl Hansika Motwani in this 2011 venture. In the process, Ram, who is also attracted towards Hansika, wins her love. Sonu Sood has done a noteworthy performance of the villain with comic shades.
Anjaneyulu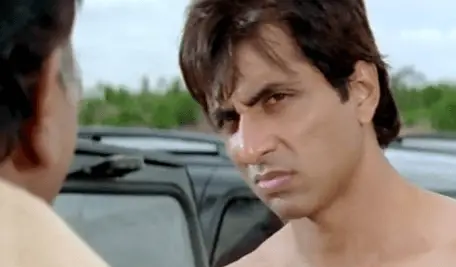 This 2009 venture has Ravi Teja employed as a reporter in a television channel. And Sonu is a mafia boss. He did his role with utter conviction with the menacing look.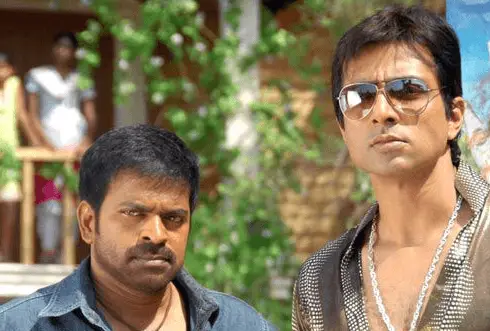 In this 2009 movie Sonu Sood locks horns with Prabhas. Here also he dons the role of a villain. Sonu Sood is the show stopper of the film with some famous dialogues to his credit.
Abhinetri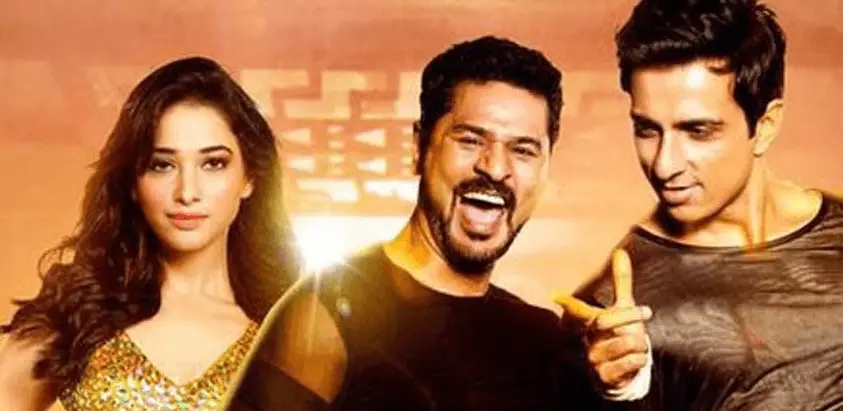 In this horror comedy released this year Sonu Sood essays the role of a star who is attracted towards Tamannaah who is possessed by spirit. Sonu Sood does a convincing job and looks appealing in the songs.
Athadu

This is a 2005 endeavor and Mahesh Babu is a famous professional killer. Sonu Sood helps him in his attempts. As usual Sonu Sood nailed it with his performance.
Ashok
This action film was released in 2006. NTR played the role of a mechanic who is estranged from his family due to some problems with his father. In this movie both Sonu Sood and NTR fall for Sameera Reddy. As the lead villain Sonu Sood does a superb performance.
Aagadu
This 2014 venture had Mahesh Babu donning the role of powerful cop. Sonu Sood plays an evil don who earns the hatred of Mahesh Babu. Sonu is quite ok in this role.