The Telugu film industry is known for its entertainment factors. Many films are made in Tollywood every year and needless to say that the stars are also very talented. Having known that, aren't you curious about their remuneration? Well, here is a list of the top 10 richest celebrities in the Telugu film industry.
Hard work and dedication surely reap fruits, and superstar Mahesh Babu is a glaring example of that. He is one of the actors who rarely get entangled in controversies. Athadu, Dookudu, and Pokiri are just a few jewels on his crown. In his last flick Srimanthudu, he set the cash registers ringing. Reports say that he has not only got a remuneration of Rs. 20 crores for Srimanthudu but also got half of the profit share from the flick. We have learned that henceforth, he will share half of the gain through his flicks. Here, it must be mentioned that Mahesh is the co-producer of the flick Srimanthudu. His production company, G Mahesh Babu Entertainments, was exclusively incorporated for this.
...
Power Star's films had a dream run during the initial days of his career. He never banked on the popularity of his megastar brother, Chiranjeevi, and went on to deliver hit after hit. He selected scripts with all eyes and ears, and his performance was power-packed. But he, too, had to face the wrath of failure in the box office. Nevertheless, he returned with a bang with flicks like Gabbar Singh Click to look into! >> Read More... . As of now, he is getting remuneration of Rs 22 crores.
He is, indeed, a good actor, and there is no doubt about that; however, he, too, had his share of misses in Tollywood. All the same, there is a huge hype surrounding his movies before they release. His dancing prowess and dialogue delivery are his forte. He tasted success with his last venture-Temper and if we believe on sources, he gets around Rs. 22 crores per movie.
...
In the beginning, this star was slow to gain stardom but now, he is a force to reckon with in Tollywood. There was a period when this Young Rebel Star was the least preferred but now, with the blockbuster 'Baahubali,' he is here to stay. With Baahubali -2, he was paid remuneration of Rs. 25 crores. Baahubali had widened his fan base in Tamil, Hindi, and Malayalam. 
...
Ram Charan is, indeed, a versatile actor and maintains his individuality in Tollywood. As far as his hits are concerned, he has the highest number compared to his other young colleagues. Magadheera, Racha, and Nayak are some of his blockbusters. He gets remuneration of around Rs.18 crores for a flick, now. Ram Charan can indeed be called the darling of the producers.
...
There will be no exaggeration if we say that smartness and Allu Arjun go hand in hand with each other. He is the face of the Tollywood youth. With all his winning elements, he has managed to become an A-list Tollywood actor. With Race Gurram and S/O Satyamurthy setting the cash registers ringing, he is charging close to Rs. 15 crores for his movies. It must be mentioned here that apart from movies, this style icon is making a huge amount of money through his involvement in several advertisements.
...
Want entertainment galore? Then watch Ravi Teja's films. His flicks, oozing with comedy, were not only worth watching but also earned money. But nevertheless, he, too, had his share of flops despite working hard that's why nowadays he is double careful in the selection of his scripts. If sources are to be believed, he is getting remuneration of Rs 10 crores per flick.
...
Balakrishna is a senior hero who crossed 100 films, and he has, successfully, even managed to challenge his young colleagues. His last venture, Legend, worked out for him. At present, he is getting around Rs. 9 crores per film.
...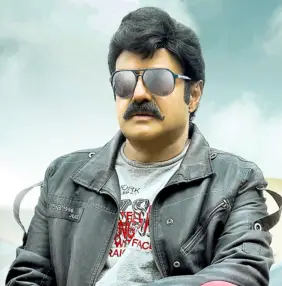 9. Daggubati Venkatesh
Well, a man who has been satisfying the taste of the audience for the past three decades..that's Venkatesh for you. Now, as though his best is yet to come, he is very selective in his films. Of late, Drushyam and Gopala Gopala Click to look into! >> Read More... were feathers in his cap. He gets around Rs. 7 to 8 crores for his films now.
The strikingly handsome hunk of Tollywood introduced his youngest son Akhil into films, recently. But this didn't stop him from acting, and he indeed signed some flicks. At present, he is earning around Rs. 7 to 8 crores. His agenda is also tight with advertisements and TV shows.