Desiring for something off-the-beaten-track this weekend? We have a bunch of Telugu movie suggestions for your chill session. From National Award-winning movies and recent releases to psychological thrillers and mushy romances, the list of these 10 Telugu hidden gems has something for your every mood. For fans of Telugu films and also beginners who want to give Telugu movies a try, this list has something suitable for everybody. Go ahead, give it a look and make your weekend-special watch-list.
1. Oh! Baby
Oh! Baby is a quirky Telugu movie that will be added to your binge-list. Starring Samantha Ruth Prabhu, Naga Shaurya, Lakshmi, and Rajendra Prasad Rajendra Prasad is a famous actor in Telugu. He is >> Read More... in lead roles, the film is a remake of the fantasy comedy South Korean movie Miss Granny. A woman in her 70s transforms into her 20-year-old self after having her photo snapped at a studio, which magically takes 50 years off her actual age.
...
2. AWE
The 2018 film Awe is the exciting analogy of stories of multiple unrelated personalities, starting from an aspiring scientist and a phony chef to a lass performing at her mother's restaurant and a drug-addicted waitress. However, all the characters find themselves connected during a surreal twist to the plot at the end.
...
...
3. Super Deluxe
Each plot is exclusive and exciting in its own way, thereby ensuring that the audience isn't bored. With expert acting, beautiful cinematography, and a non-stop story, Super Deluxe transcends language barriers and is enjoyable for all audiences. Here, every story has its own essence and is different from one anther but gives valuable lessons of life at different levels.
...
4. Chola
From the creator of 'Ozhivudivasathe Kali' and 'S Durga' comes yet another offering on what I would like to call the Power vs. Powerless trilogy. Chola is bone-chilling and takes the torture to an entirely new tangent. Those of you conversant in Sanal Kumar Sasidharan's brand of cinema would know that he takes pleasure in disrupting the collective consciousness of the audience. And Chola, which premiered at the Venice International Festival, is torture disguised and makes us squirm in our seats.
...
In an industry where going over the top, using dialogues to emphasize style, and telling a story from the male point of view is the norm, a film like Pelli Choopulu is a breath of fresh air. It's simple, fresh, and more importantly a slice of your life. Yes, they'd inevitable fall crazy eventually, but that's not even the purpose here. This film is a lot more.
...
...
6. Adhugo
Adhugo is just the dose of cuteness you need. The film stars a swift-footed piglet named Bunty as the protagonist, who ends up in the hands of a kid, looking for her lost puppy after a courier delivery goes wrong. Bunty soon attracts the eye of rival criminals, who want the piglet in their possession for animal racing schemes.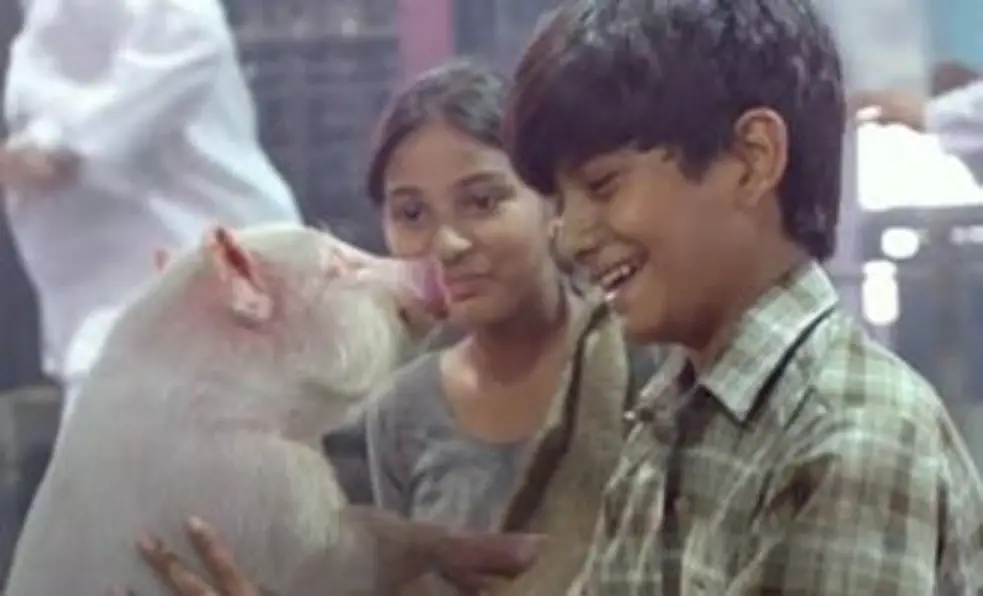 7. Manu
Another offbeat Telugu movie is Manu, which explores a singular relationship between an artist named Manu and his photographer admirer Neela. But a change of fate later, the story transforms into a hide-and-seek game of twists and turns.
8. Gangnam
Gangnam is the first of its kind in Tollywood. Nagarjuna Garu should be praised for selecting a topic like this, keeping aside his stardom and regular mass masala movies. I treat it as underrated since it attracted only a specific audience. It is a very low-budget movie which runs majorly in an airport. But the screenplay is what ties the audience to their seats.
9. Mallesham
Mallesham is a critically acclaimed 2019 film, a biographical adaptation supported by the lifetime of Chintakindi Mallesham, the creator of the Asu Machine. It tracks the inspiring story of Chintakindi Mallesham as a school drop-out and a self-trained engineer, who transforms the weaving community by developing the revolutionary weaving machine.
10. Katha
Katha is a romantic thriller-based movie in which, Genelia is playing the role of a teacher. The major story of the film takes place in a hill station. Prakash Raju, Raghubabu, and Shafi are playing other vital roles in this film. It is a thriller that is far better than other mass entertainers that I have watched till date. It may not be the best, but still underrated as per the industry audience.