Out of all the trends of Tollywood movies, being a cop is the best one. Our Telugu stars are famous for their roles, but some are known because of their cool cop role. Here are the top 10 coolest cops of Tollywood.
He is a hit actor known for playing a cop in many Tollywood films. But his role in ' Shivamani' showed his serious side. This movie is a 2003 starrer which talks about his style. In this movie, he played an honest cop who had amazing interrogative skills. Nagarjuna impressed everyone with his acting in this film.
 2. Chiranjeevi
The movie 'Stuartpuram Police Station' although it didn't do so well at the box office back in 1991, it totally portrayed Chiranjeevi as a cool cop. His character Rana Pratap manages to close a robbery case and also cleaned the entire town of thieves, and by this, he totally changed his hometown.
3. Mahesh  Babu
Mahesh Babu played a cop in famous movies like ' Pokiri' and ' Dookudu'. After the release of Pokiri in which he was quite a serious cop, in Dookudu he took up a different role. He was a cool cop who has to go and catch a bad guy, but this film had a little twist, and like any Telugu movie, he falls in love with a girl who helps him get hold of the villain. Along with his good looks, Mahesh Babu impressed the audience with his style in this blockbuster hit.
4-Balakrishna
' A 1992 starrer 'Rowdy Inspector' in which Balakrishna plays inspector Ramaraju, who, as the film name suggests plays a rowdy inspector. Ramaraju, with his style, impresses auto driver Auto Rani. Fearless and an honest officer, Balakrishna amazed everyone with his acting.
5. Allu Arjun
Allu Arjun is known to be the best looking in a khaki uniform. His role in the film ' Race Gurram' stunned the audience and he entertained them with his style and fighting skills in the movie. The way he fought with the villains was commendable.
6. Pawan Kalyan
Pawan Kalyan entertained the audience in ' Gabbar Singh' with his humor. He defeated the villains by fooling them. His dialogues in the film gained popularity, and this movie showed that Pawan Kalyan knows how to have fun even while he works.
7. Ravi Teja
He acted as a cop in blockbusters like 'Mirapakay' and ' Power'. Both these films are action packed but also have comedy in them. Even though he was playing a reel life cop, his acting was as good as a real life one. Since Ravi Teja is the center of both these films, he delivered his best and because of his attitude and style both the movies were blockbuster hits.
8. Ram Charan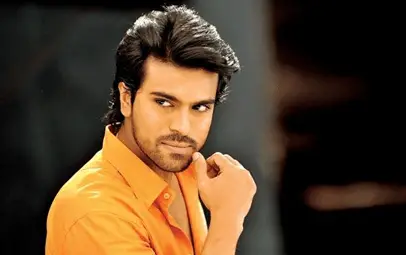 Nobody suits the cop uniform like Ram Charan. Although he has acted in Bollywood, his acting in Tollywood has always charmed the audience like in his movie Dhruva which was a remake of a Tamil film. Along with his physique and fighting skills, his dance moves also added to the film. His role in this hit didn't fail to impress his fans.
9. N T Rama Rao Jr
Nandamuri Taraka Rama Rao Jr, known by his screen name JR. NTR is famous for his cop role in ' Temper'. In this movie, he plays an earnest cop but his screen presence and dialogue delivery was enough to make this film a hit.
10. Nara Rohith
Nara Rohith was considered an excellent reel life cop after 'Rowdy Fellow.' His performance in the fight scenes are the highlights of this movie. It shows the problems faced by a police officer. The ending scenes of the film show his acting skills and how he suits the role of a cool cop.