Here are top 10 of Wedding songs in Tamil Industry. The Tamil weddings are famous that is celebrated around the world. The songs are played in weddings with rituals, fun, and customs which signifies the South Indian wedding songs. The top 10 song which are mostly in the playlist of in Tamil Weddings are as follows:
1. Vasantha Mullai- Pokkiri
...
Pokiri is a hit movie, featured by Vijay and Asin. The song Vasantha Mullian is a slow fun song with lots of melodrama with a twist and funny lyrics which is sung by T.M Soundararajan. The song is a striking track that can be enjoyed by old, young, bride, and groom.
2. Yaro Yarodi- Alaipayuthey
...
Yaro Yarodi is a classic song which is mostly played on Tamil weddings. The music is rendered by A.R Rahman. The song consists of an answer to the question why knots are tied on mangal sutra? This movie is so wonderful that Bollywood remakes the film called Saathiya, featured by Rani Mukherjee and Vivek Oberoi Vivek Anand Oberoi's birth was on 3rd Septembe >> Read More... .
3. Selfie Pulla- Kathithi
...
Blockbuster movie Kathithi from 2015 have a Tamil song called Selfie Pulla which were viewed by 27millions of viewers on YouTube. Vijay, the hero and Sunidhi Chauhan Sunidhi Chauhan, a very famous Indian playback sin >> Read More... sings this song that is always played in weddings.
4. Vaada Mappilal- Villu
...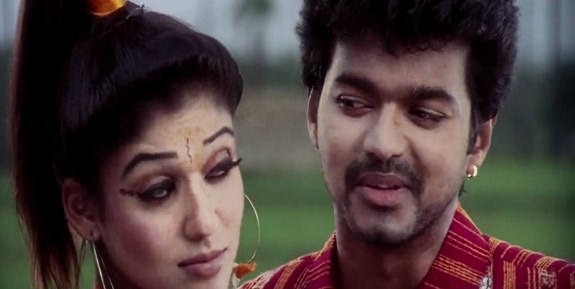 This song is a duet that is flawlessly scripted for bride and bride-groom to dance on the song. Vijay and Nayantara are the actor in the movie. Vaada Mappilal is fun and enjoyable song, that showcases a great celebration. This song is successful as a Tamil Festive season.
...
5. Maduraikku Pogathadi- Azhagiya
...
Tamil Magan Mauraikka Pogathadi is a fast song, that is danced and enacted by Vijay, that at a rhythm to the song that is in the playlist in celebrations, weddings.
6. Valayapatti Thavile- Azhagiya
...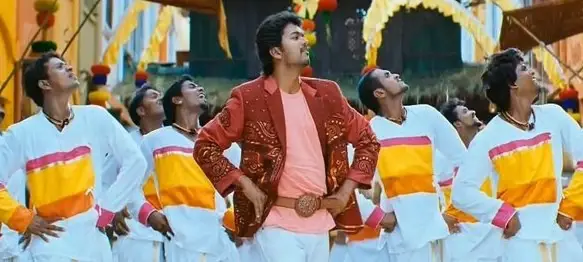 Tamil Magan This song is a catchy music number in Tamil filmed called Azhagiya Tamil Magan Azhagiya Tamil Magan is a reality show that airs o >> Read More... . Shreya and Vijay have sung the song so wonderfully that one does not get tired of dancingto the peppy notes.
7. Athan Varuvaga- Dum Dum Dum Serial story coming soon.. >> Read More...
Athan Varuvaga is a Tamil wedding song which is played in all times of the year in Tamil marriages and is considered as an unforgettable. Due to Madhavan and Jyoktika, the film became a hit. Athan Varuvaga speaks about the modest bride which is portrayed in this song.
8. Varah Nadikkarai- Sangamam
Sangamam is the movie enacted by Rehman and Vindhya, which was super hit at the box office. Shankar Mahadevan Shankar Mahadevan, a well-renowned, talented and f >> Read More... , sings this song heartfully. Varah Nadikkarai is like a Qawali, which is forwarded by Shankar. The song is where the man falls in love for the first time, and he rejoices the feelings as Saiya Re, the song is a wedding song which has a perfect beat that break the dance floor.
9. Kummi Adi- Sillinuru Oru Kadhal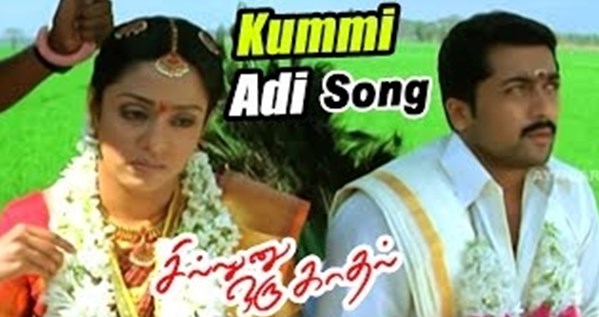 Kummi Adi music, which has a fast track with a mixture of folk style that grooves your feet. It is basically a village scenario in the movie. The wedding cannot be complete without this song in the wedding.
10. Ottagathai Kattiko- Gentleman
Ottagathai Kattiko is a lovely song with a classical touch, featured by Madhoo and Arjun. The song is generally performed upon at sangeet functions. The music was created by A.R Rahman . This song has the grooving track that doesn't make anyone keep their feet on the ground.