The lyrics of a film can sooth you and lift your spirits. Many Tamil films have powerful lyrics that are written by talented lyricists. Well, let's look at the Kollywood's top 10 lyricists today.
" Vairamuthu Vairamuthu is a very famous Tamil writer, poet, an >> Read More... "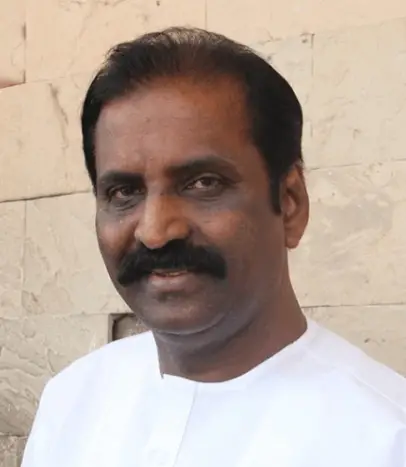 ...
Vairamuthu is associated with Tamil cinema for a long time, and he has left an indelible place in the hearts of millions of Tamil movie buffs. Called as Kaviyarasu Vairamuthu, he has the honor of receiving National Award thrice in his career. His first lyric was penned for the movie Nizhalgal; the song is Oru Ponmalai Pozhudhu. He has worked in various successful films and garnered several awards. He has fetched the National Award for Best Lyricist for six times. Mudhal Mariyathai It is a Tamil serial telecasted on Kalaignar TV. T >> Read More... , Karuthamma, Roja, Bombay, Muthu, Kannnathil Muthamittal are some of the movies that he had done outstanding works.
 Na Muthukumar
...
Na Muthukumar is the top lyricist of Tamil films today. He has penned lyrics for various blockbusters and has contributed to several hit songs that were a sensation in Tamil Nadu. He has associated with most of the top music directors of Tamil cinema. He has fetched several awards for his exemplary works including the Filmfare Awards and State Awards. Also, he has won the National Awards twice. 
Ghajini, Veyil, Thangameengal, and Saivam are some of his best works. 
Pa Vijay P Vijay (Pa Vijay) is a Tamil poet and film lyrici >> Read More...
...
Pa Vijay has been in the industry for more than 15 years, and he has penned lyrics for over 1200 songs. One cannot forget the song Ovvoru Pookalumae from the film Autograph, which was instrumental in fetching him the National Award. Nee Varuvai Ena Aired on Polimer TV, Nee Varuvai Ena is a Tamil ro >> Read More... , Vaanathai Pola, and Ayan are some of his commendable works.
" Thamarai Thamarai (English: Lotus), is a Tamil soap opera t >> Read More... "
...
Thamarai is a famous woman lyricist of Tamil cinema. Minnale (which gave her the much-needed breakthrough) Vettaiyadu Vilaiyadu, Kaakka Kaakka, Thenali, Vinnaithandi Varuvaaya are some of her notable endeavors. Her combo with music composer Harris Jayaraj Harris Jayaraj is a veteran music composer, predom >> Read More... and director Gautham Vasudev Menon was very successful. Thamarai fetched the Filmfare Awards a couple of times in her career.
...
Kabilan Vairamuthu He is a multitalented writer belonging to the Sout >> Read More...
...
Kabilan Vairamuthu is the son of ace lyricist Vairamuthu. Udhayam NH4, Poriyaalan, Anegan, Jeeva, Kalam, are some of the movies for which he penned lyrics.
Kabilan 
...
Lyricist Kabilan is one of the favorite lyricists of Tamil cinema. The song Un Samaiyalarayil from the movie Dhill written by him is still remembered by the Tamil audiences. Vettaikaaran and Mariyaan were the other successful films in his career. 
Snehan
Snehan has penned lyrics for over 600 films in his career. Pandavar Bhoomi, Saamy, Mounam Pesiyathe, April Mathathil, and Aadukalam are some of the movies that he penned lyrics. 
" Yugabharathi Yugabharathi is an Indian lyricist and poet. He sp >> Read More... "
Yugabharathi is a renowned lyricist of Tamil cinema, and he has penned lyrics for over 1000 songs. Pallankuzhiyin Vattam Parthaen from Aanandam and Sollitaley from Kumki is a couple of beautiful songs that he wrote.
Madhan Karky Madhan Karky Vairamuthu was born on March 10, 1980 >> Read More...
Madhan Karky is the son of veteran lyricist Vairamuthu. The song Irumbile Oru Idhaiyam from the movie Enthiran catapulted him to fame. He also penned lyrics for the recently released Vedalam, Pasanga 2, Nanban, Thuppaki, and 24. He is a promising lyricist of Tamil cinema now.
Niranjan Bharathi Niranjan Bharathi is a movie lyricist who has work >> Read More...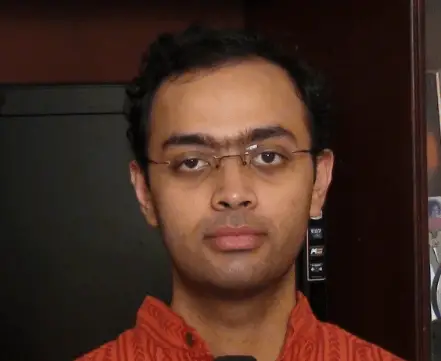 Niranjan Bharathi is the great grandson of legendary Subramaniya Bharathi. He made his debut with Venkat Prabhu's Mankatha.