In addition to producing family dramas and commercial comedies, Kollywood is well known for its inspirational movies. Even some of the Kollywood-produced motivational movies are dubbed into Telugu, Hindi, and Kannada. We now present to you the list of the Top 10 life-changing Tamil movies
1. Mugavaree
Mugavaree, a so-called musical play, illustrates the difficulties faced by a budding musician. Ajith and Jyothika play key roles in the movie, directed by VZ Durai. The soundtracks of the film were written by Deva. The movie can be seen online on the well-known streaming service Amazon Prime Video.
...
2. Velaiilla Pattadhari
VIP, also known as Velaiilla Pattadhari, examines the life of an unemployed civil engineering graduate. What challenges would Raghuvaran encounter on his quest as a young unemployed person? forms the film's major USB. The film, which is being directed by Velraj, stars Dhanush, Amala Paul Amala Paul is the super talented star of South Ind >> Read More... , Sharanya, Samuthirakani, and Vivek among others in pivotal parts. The movie is accessible online through the VOOT platform.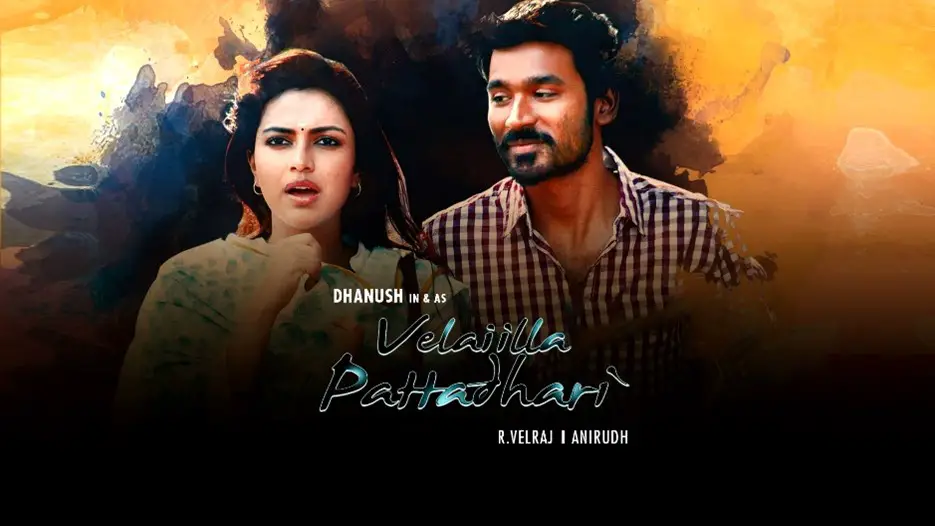 3. Nanban
This Mr. Shankar-directed film is about a mechanical engineering student trying to alter the educational system. Illeana, Vijay, Shrikanth, Jeeva, and Sathiya Raj are the lead actors. This film was a replica of the hugely popular film 3 Idiots.
...
Rajinikanth, Shriya Saran Shriya Saran, the timeless beauty, is a much loved >> Read More... , Suman, and Vivek play key parts in S. Shankar-directed masala film Sivaji: The Boss, featuring Suman and Vivek. The movie portrays the tale of Sivaji, an NRI who returns to India intending to assist society by providing free healthcare and education. He is compelled to fight the system his way since unscrupulous politicians and government officials have rendered him bankrupt. The movie is packed with memorable lines of conversation, and thrilling action scenes, and it manages to tackle serious subjects like corruption and black money. Sivaji's never-say-die attitude also adds to the movie's motivational and inspirational qualities.
...
Former Indian Air Force captain Nedumaaran Rajangam, also known as Maara, has ambitions to create a low-cost airline. Maara visits Paresh Goswami, the owner of Jaz Airlines, in an attempt to realize his goals, but he rejects him. Having no choice, Maara defeats all industry titans in the Air Force and realizes his dream. Suriya, Paresh Rawal The Padma Shri award winner who shot to fame with >> Read More... , and Aparna Balamurali Aparna Balamurali is an actress in Indian cinema w >> Read More... are among the stars of the Sudha Kongara-directed movie. In November 2020, the movie was released directly to digital on Amazon Prime Video, and both moviegoers and internet users praised it highly.
...
6. Kaththi
Kaththi directed by AR Murugadoss focuses mostly on the issues that farmers encounter. How would Jeeva, a social crusader, take on big business and defend the rights of farmers? has been highlighted in the film. Kaththi is a movie that you can watch online on Amazon Prime Video. It features Vijay, Samantha, , Tota Roy Chowdhury Tota Roy Chowdhury is a Bengali actor, born on Jun >> Read More... , and Sathish in prominent roles.
...
7. Paradesi
Paradesi, a historical drama film written and directed by Bala and based on the English novel Red Tea by Paul Harris, has Atharvaa, Vedhicka, and Dhansika as the key characters. The story revolves around the life of the villagers who are forced to work on the British tea plantations in the 1940s, just before India gained its independence. Paradesi is a great story with strong writing and a well-crafted screenplay that touches on serious subjects like slavery and labour exploitation. The actors all do an outstanding job and give moving performances, and the movie does a fantastic job of capturing the feel of 1940s India.
...
8. Vaaranam Aaiyram
Are you suffering from depression? Was your girlfriend cheating on you? Watch this movie if you recently lost a loved one. Mr. Gowtham Vasudevan directed this motion picture. The main characters are Ramya, Surya, Simran, Samira, and Samira. Mr. Harris Jayaraj Harris Jayaraj is a veteran music composer, predom >> Read More... wrote the songs. You can't just skip this movie since it grows on you as a novel. After seeing this movie, many individuals in real life began exercising. The story of the film follows the life journey of a young boy who is motivated by his father. Despite what several men used to say, the protagonist succeeds in overcoming failure, and Surya wins the movie. This inspirational film will demonstrate how to overcome addiction. Engineering students frequently experience failures, but this movie can help you move past them.
...
9. Nayakan
The gangster movie Nayakan, directed by the legendary Mani Ratnam Mani Ratnam is an Indian filmmaker deeply rooted t >> Read More... and stars Kamal Haasan Kamal Haasan is the most versatile actor that Indi >> Read More... and Saranya in the lead roles, is loosely based on the life of Bombay underworld don Varadarajan Mudaliar. It tells the tale of young Sakthivel and how he grows up to become the most feared gangster in Mumbai. The movie Nayakan, which established Mani Ratnam as one of the best directors and storytellers in the business, is frequently regarded as one of the best movies ever made. The movie won numerous honors, including two National Awards for Best Cinematography and Best Art Direction.
10. Kaka Muttai
M. Manikandan wrote, produced, and starred in the comedy-drama movie Kaaka Muttai Click to look into! >> Read More... , which is about two slum kids who want to try a pizza. Critics praised the movie when it made its world premiere on September 5, 2014, at the 39th Toronto International Film Festival, with many praising the plot, idea, director, and acting. The story of two poor children will touch your heart. The movie covers serious subjects like injustice and poverty and sends you on an emotional roller coaster ride where you'll find yourself both laughing and sobbing. You should see Kaaka Muttai for yourself since the little actors do an amazing job and carry the story on their tiny shoulders.