Well, your grandfather would not be so familiar with the current trend of Tamil films and one fine day he happens to see the omnipresent beard in most of the Kollywood heroes' face. According to him, the beard only represents a loss that the person is suffering. In other words, he is called the Devdas of today. But now the scenario is completely different. The beard has become synonymous with style. Many actors sport a beard for their films with much gusto. And indeed this is a drastic change from the yesteryear's scenario. Well, here's a look at the top 10 actors of Kollywood who have carried off a bearded look.
10. Arya
...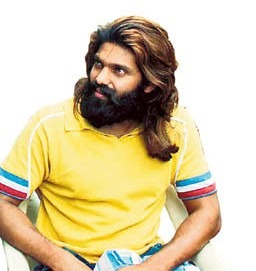 It is a known story that Arya spent a long period in getting the beard look right for his flick Naan Kadavul. But again, the romantic hero image that he had was taken a toll (only for a brief time, don't worry) with this look.
9. ' Vikram Vikram, aka, Kennedy John Victor,was born in 1966. >> Read More... '
...
Vikram also sported the bearded look in his hit flick Sethu. His look indeed complemented with the film.
...
8. ' Dhanush This lanky superstar Dhanush is an actor from Tami >> Read More... '
Dhanush has sported this rugged look in flicks like Pudhupettai, Velaiyilla Pattathari Click to look into! >> Read More... and Maari . And it quite fitted him.
...
7. Arun Vijay Arun Kumar is the son of famous Tamil actor and po >> Read More...
...
You would have seen this villain of Yennai Arindhaal Click to look into! >> Read More... sporting a beard for quite some time. He just looks urbane cool in this flick.
6. ''
...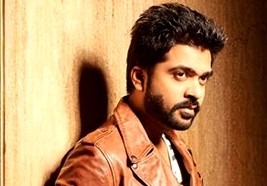 Simbu sported the beard look in the flick Thotti Jaya and that went well with the audience. And now for quite some time, it seems Simbu has made a deliberate transformation. The teaser of his upcoming flick Achcham Enbadhu Madamaiyada Click to look into! >> Read More... shows him sporting a beard. Well, he sure looks rocking.
...
5. 'Madhavan'
Nowadays the chocolate boy of Kollywood is seen sporting his new look; that of a bearded one. And yes, he indeed looks charming in this new avatar. What say, girls?
4. Suriya Sivakumar Suriya Sivakumar is undoubtedly the biggest star i >> Read More...
Suriya has also sported this man's muse in movies like Singam 2, Anjaan, Mounam Pesiyadhe Mounam Pesiyadhe is the Tamil daily family debut t >> Read More... , etc. and well, it really worked well. He did look dashing in that look.
3. Kamal Haasan Kamal Haasan is the most versatile actor that Indi >> Read More...
Kamal Haasan has been seen with this man's muse since his early films. And till now he has carried this bearded look in most of his films with aplomb. While for Rajini the sunglasses worked wonders, for Kamal the bearded look was a great asset. Well, Kamal has already entered the Hall of Fame in this list to compete with the younger breed of stars.
2. Vijay Sethupathi Vijaya Gurunatha Sethupathi was not born with silv >> Read More...
Vijay Sethupathi is indeed a promising star of Kollywood. He never minds to sport different looks on the scene, and he is indeed a director's actor. If you look at his filmography, Vijay Sethupathi has worked in various films with his unkempt beard. And yes, he managed to raise the bars.
Ajith Kumar Ajith Kumar is a prominent Tamil film actor, model >> Read More... has sported this rugged look for a couple of his movies and yes, he indeed looks stunning. This George Clooney of Kollywood has been quite adept at carrying any role with gusto, and the bearded look is just an additional style to him.