1. 'Vivek'
Vivek, whose hilarious characters from films like Run, Saamy, and Dum Dum Dum are still so memorable, turned hero with the film Palakkattu Madhavan opposite Sonia Agarwal. Due to competition from other comedians like Santhanam and the likes, Vivek was losing his market and what better time than this to foray into meatier roles.


2. 'Santhanam'
Initially a comedian in TV shows, Santhanam soon rose in ranks to become a popular comedian in Tamil cinema. His role in Boss Engira Bhaskaran as the pitiful yet comical friend of Arya, always manages to have everyone in splits of laughter. Several dialogues delivered by him have now entered people's discourse, and the ease with which he generates a laugh, or two has made him the producer's favourite. In Kanna Laddu Thinna Asaiya, a film he produced, he played a parallel lead role with two others. He then donned the lead role in the comedy Vallavanukku Pullum Aayudham, which earned him critical acclaim.


3. 'Vadivelu'
The king of expressions, comical attires, brilliant dialogues and a true entertainer, Vadivelu is a force to reckon with in comedy. But this crowd pleaser is not just a comedian but has also taken on lead roles in films like Imsai Arasan 23rd Pulikecei, Indiralogathil Na Azhagappan, and Tenaliraman.


4. 'Karunas'
Yet another comedian to begin his career in television, Karunas subsequently went on to play supporting characters in several films. His first film in the lead role was Dindigul Sarathy where he played an insecure young man. Following its success, he went on to star in movies like Ambasamudram Ambani, Chandhamama, Ragalaipuram, and Lodukku Pandi.


5. 'Power star' 'Srinivasan'
A medical practitioner by profession, his love for the silver screen prompted Srinivasan to direct and act in films. Rechristening himself as Power Star scored him many fans and Srinivasan continued to star in films. But it was his role in the film Kanna Laddu Thinna Aasaiya that garnered attention and catapulted him into stardom. He soon started getting offers from directors for meaty roles though as supporting actors, and now Power Star is balancing between being a comedian and a hero.


6. 'Sivakarthikeyan'
Sivakarthikeyan was a Tamil anchor on the popular channel Vijay TV until his debut on the silver screen in the Pandiraj film Marina. This film caught many directors' attention, and he started getting offers. Siva acted as a supporting character in the movie 3 which saw the comedian in him put to good use; he was approached for this film prior to Marina hitting the screens. Now Siva is an established hero with many box-office hits in his kitty including Ethir Neechal and Varuthapadatha Valibar Sangam.


7. 'Nagesh'
Nagesh is a comedian who ruled the roost in the 60's in Tamil cinema. He debuted with a supporting role in the film Manamulla Marudhaara in 1958, but it wasn't until Nenjil Or Aalayam that he laid claim to fame. Following the film's success, Nagesh was subsequently cast as the lead in Server Sundaram that was a phenomenal success; and thus took off a career that would span close to five decades.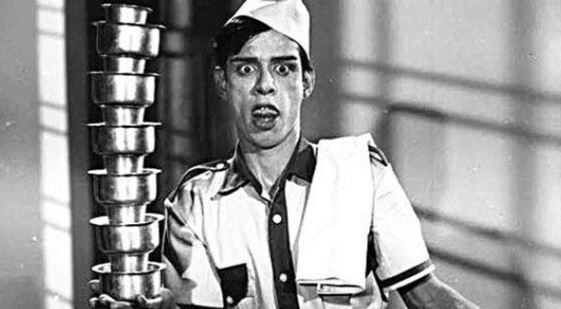 8. 'Goundamani'
Goundamani is a comedian and hero, who is well remembered for his comedy pair-ups with fellow comedian Senthil. Though primarily a comedian Goundamani has also starred in a few films, the most recent being 49-O which released in 2015 to good reviews.


9. Ganja Karuppu
Ganja Karuppu is a Tamil comedian who has acted in several films and is quite a familiar face. People may better remember him as Kaasi from Subramaniapuram, directed by Sasikumar. Karuppu has now gone on to co-star in the comedy Arai En 305-il Kadavul alongside Santhanam.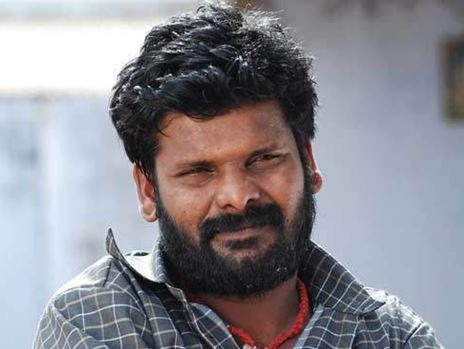 10. 'Soori'
Soori, or Parotta Soori as he is better known, is the latest to jump on the bandwagon of comedians turning hero. Tough initially reluctant to take up a lead role, he has now agreed to act as a hero in a yet-to-be named film that is under production.