She quitted her acting career at the peak of fame. Her husband
Biju Menon
is also a famous actor based in Kerala. She debuted through the 1999 movie Veendum Chila Veettukaaryangal which brought her a State Award. Again, she won another State Award in 2000 for the films Madhuranombarakattu, Mazha, and Swayamvara Panthal. She got married to Biju Menon in 2002 and had a son named Dhaksh. Her notable pictures are Angane Oru Avadhikkalathu, Meghamalhar; Life is Beautiful,
One Man Show
, and Thenkasi Pattanam.
She first appeared in the 1986 film Vivahithare Ithile directed by
Balachandra Menon
. Then she did a couple of successful pictures like Oru Minnaminunginte Nurunguvettam, Ezhuthappurangal, Kudumbapuranam, Kireedam, and Thalayanamanthram. She married the famous actor Jayaram in 1992 after which she left the film industry. Both of them acted together in the movies like Shubhayathra, Artham, Peruvannapurathe Visheshangal, and Pradeshika Vaarthakal.
A talented and accomplished Malayalam actress, Manju Warrier came to Malayalam film industry through the movie Sakshyam. The pictures like Sallapam, Ee Puzhayum Kadannu, Kaliyattam, Thooval Kottaram, and Kanmadam brought her much appreciation and recognition. After years of a love relationship, she married the actor Dileep in 1998, but unfortunately, the couple got divorced in 2015. She had left her career after marriage but did a comeback through the 2015 film How Old Are You.
4. 'Annie'
She entered the Malayalam cinema in 1993 through the movie Ammayane Sathyam directed by Balachandra Menon. Later, she did a couple of pictures like Mazhayethum Munpe,
Swapna Lokathe Balabhaskaran
, Sakshyam, Puthukottayile Puthu Manavalan, Parvathy Parinayam, and Aksharam. In 1996, she got married to the famous director
Shaji Kailas
, after which she left the industry. Now, she does a Cookey Show named Annie's Kitchen in Amrita channel.
A talented and versatile Malayalam actress, Samvrutha Sunil has a handful of successful Malayalam films to her credit. She first appeared in the movie Rasikan after which she committed the pictures like Nerariyan CBI, Chandrolsavam, Achanurangaatha Veedu, and Nottam. In 2012, she got married to Akhil Jayaraj and currently resides in abroad, leaving her acting career. Vaasthavam, Chocolate, Neelathamara,
Happy Husbands
, Mallu Singh, Diamond Necklace, and
Ayalum Njanum Thammil
are her other notable movies.
A well-known actress who dominated the film industries of South India, Lissy has many films like Thalavattom, Odaruthammava Alariyam, Chithram, and Cheppu. She got married to the famous director Priyadarshan in 1990, but unfortunately, they got divorced in 2014. After her marriage, she left her acting profession and turned towards business.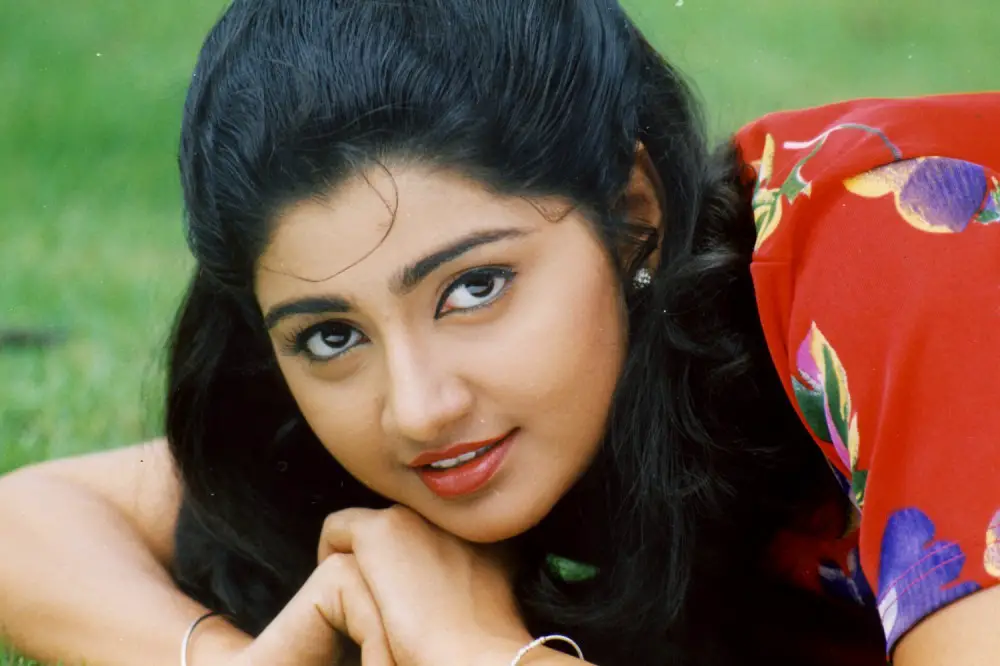 A well-known dancer and actress, Divya Unni has made a handful of Malayalam films that resonates in the audience's heart. After her marriage in 2000, she left the field and settled in Texas, but later appeared in some movies in guest roles.
Aakasha Ganga
, Friends,
Ayushman Bhava
, Varnapakittu, Churam, Pranayavarnangal, and Kalyana Sowgandhikam are her notable pictures.
She is a famous South Indian actress, anchor, and a Fashion Designer. She did a couple of movies that lingers in the mind of the Malayalee audience. Innalekalillaathe, Valliyettan, Meghamalhar, Randaam Bhaavam, and Varnakkazchchakal are some of her pictures. She got married to the actor
Indrajith Sukumaran
in 2002, after which she left the field. Currently, she runs a fashion boutique named Pranaah in Kochi.
A dancer and actor by profession Maathu left the film industry at a time when she stood at a peak position. Her notable movies are Kuttettan, Amaram, Aayushkalam, Sandhesham, Varaphalam, Kalyana Unnikal, and Aayiram Meni. After her marriage in 1999, she left for
New York
and currently runs a dance school there.
10. Sunitha Malayalam
An active presence in the Malayalam film industry during the 1980s and 1990s, Sunitha left the cinema after her marriage to Raj. She did many Malayalam movies like Mrugaya, Mimics Parade, Pookkalam Varavayi, Snehasaagaram, Vatsalyam, and Nandini Oppol. She is also a renowned dancer who has conducted many stage shows, and she owns a dance school.