1. You too Brutus
You too Brutus, a Malayalam parody film scripted by Roopesh Peethambaran Roopesh Peethambaran is a Malayalam film scriptwri >> Read More... for which dialogues are co-written by Mathukutty and Roopesh Peethambaran, and the Hindi sentences were composed by Sony Chandy. The movie is directed by Sheik Afsal, and the story revolves around the components of affection. The twist is in the double-crossing prompts with peculiar ending. Sreenivasan's role is of a comedian who is carefree.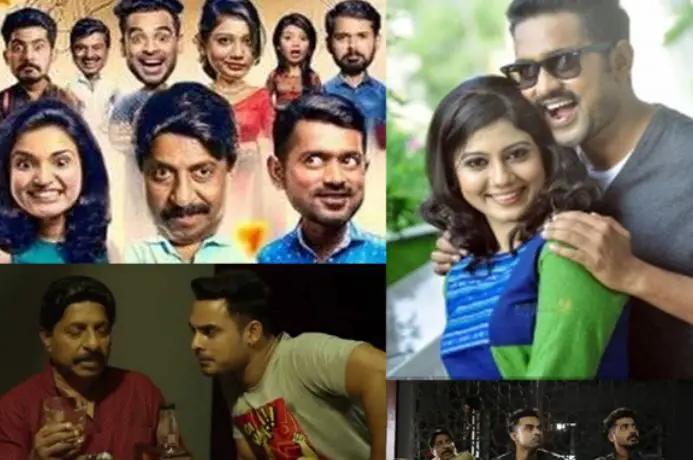 ...
2. Sakhavu
Siddharth Siva ( Nivin Pauly Nivin Pauly is predominantly a Malayalam actor. Bo >> Read More... ) along with Aishwarya Rajesh Aishwarya Rajesh, commonly known as Iyshwarya, is >> Read More... play the lead parts. Sakhavu (Nivin) who is propelled by political issues tries to enter it for the backing of as much school companions concerning illustration. He assumes a twofold part in the story as a confidant who fights in the guard supporting the left-wing ideologies. Sakhavu tumbles in affection with Janaki (Aishwarya).
...
3. Chirakodinja Kinavukal Click to look into! >> Read More...
Chirakodinja Kanavukal a 2015 Malayalam film by Santhosh Viswanath Bio coming soon... >> Read More... . The movie offers Sreenivasan, Kunchacko Boban Kunchacko Boban is a handsome young guy who got in >> Read More... and Rima Kallingal Rima is one of the gifted actors of the industry. >> Read More... as prominent characters and Joy Mathew Joy Mathew has various feathers to his cap; he is >> Read More... , Srinda Ashab Srinda Ashab is a promising Malayalam movies actre >> Read More... in supporting roles. Chirakodinja Kinavukal accepted a blended response from viewers and positive reviews from critics.
...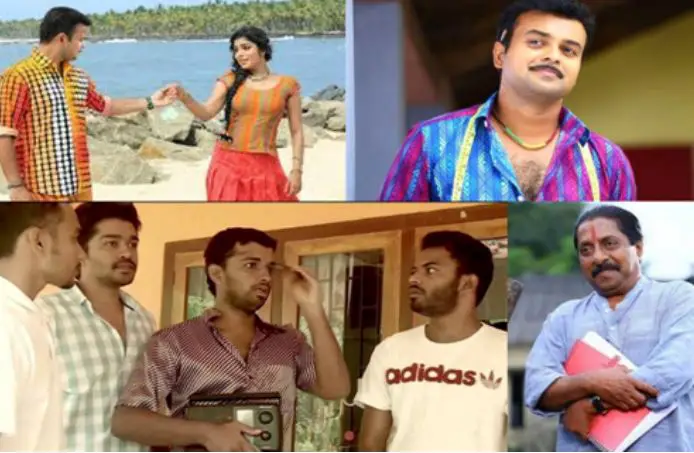 4. Love 24x7
Love 24x7 a parody film composed and guided by debutante Sreebala K Menon featuring Dileep and debutante Nikhila Vimal Nikhila Vimal is a Malayalam actress, and a classi >> Read More... clinched alongside lead parts and Suhasini, Sashi Kumar Sashi Kumar is an Indian journalist, actor, and fi >> Read More... , Lena, and Sreenivasan starring in supporting roles. Mukesh R Mehta and Dileep co-produced the film. Sreebala at first penned the script, and began plotting it as a short story, but later made it a feature film.
...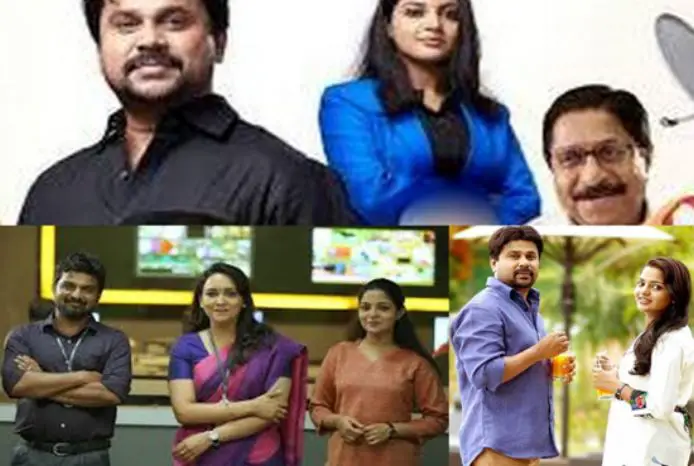 5. Swargathekkal Sundaram Click to look into! >> Read More...
...
Swargathekkal Sundaram is an Malayalam film guided by debutant Manoj Aravindakshan. The movie is processed by Shaji Thomas. It stars Sreenivasan, Lal, Joy Mathew, and Mythili in the main parts. Manoj Aravindakshan worked with Joshiy for a long time.
...
6. Honey Bee
It is a comedy thriller motion picture featuring Lal (Michael), Bhavana (Angel) Sreenath (Abu), Asif Ali (Sebastian), Baburaj, . The movie is written and directed by Lal J, son of director Lal. Sebastian and Angel falls in love, and elope on the marriage day of Angel. The film depicts the struggle of two lovers.
...
7. Pathemari
Pathemari is a Malayalam-language period film composed by Salim Ahamed A multi-tasker who has mastered the roles of a dir >> Read More... featuring Mammootty in the leading role, and the supporting cast incorporates Jewel Mary Jewel Mary is an Indian actress, television anchor >> Read More... , Siddique, Sreenivasan, Salim Kumar Salim Kumar is a person who deserves the title of >> Read More... , Shaheen Siddique Shaheen Siddique is an Indian actor and was born o >> Read More... , Viji Chandrasekhar You utter the name Viji Chandrasekar, people will >> Read More... , and Joy Mathew. The plot is based on the life of Pallikkal Narayanan (Mammootty) who migrated to the Middle-East in the early 1960s,when those Kerala Gulf blasts were just starting.
8. My God Click to look into! >> Read More...
My God is a 2015 Malayalam film composed by M. Mohanan, featuring Suresh Gopi Malayali by birth, Suresh Gopinath, also known as >> Read More... , Manoj Guinness Manoj Guinness is a Malayalam film actor. He is be >> Read More... , Sreenivasan, Honey Rose In her career spanning 8 years, Honey Rose is cons >> Read More... , Lena, Joy Mathew, and Adarsh in important parts. The music is composed by Bijibal.
9. Guppy
Guppy, a 2016 Indian Malayalam dramatization film composed and directed by Johnpaul George Johnpaul George is an Indian Film Writer and Direc >> Read More... . Chethan Jayalal Chethan Jayalal is an Indian movie actor, popular >> Read More... , and Tovino Thomas Tovino Thomas is a well-known face in the Malayala >> Read More... are the lead parts in the story, alongside Sreenivasan, Rohini, , Dileesh Pothen, and Ley Lopez in the supporting role. The film revolves around the unexpected contention that starts with a teenager, Guppy and the engineer who has come to the development of the town dream venture.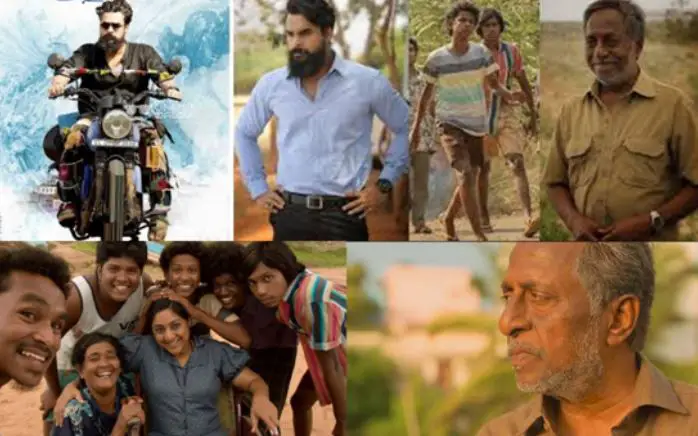 10. Sunday Holiday Click to look into! >> Read More...
Sunday Holiday, a 2017 Indian Malayalam film composed by Jis Joy Call him a film writer, director, lyricist, or dub >> Read More... film shows the characteristics of a group cast featuring Asif Ali, Sreenivasan, Lal Jose Best known in Malayalam cinema, Lal Jose is a film >> Read More... , Aparna Balamurali Aparna Balamurali is an actress in Indian cinema w >> Read More... , Asha Sarath Asha Sarath, famous for her role in 'Kumkumap >> Read More... , Dharmajan, Siddique, Bhagath Manuel Bhagath Manuel is an Indian actor known for his ro >> Read More...