There is a dialogue in the movie " Yeh Jawaani Hai Deewani Click to look into! >> Read More... " which goes as "Main udna chahta hoon, daudna chahta hoon, girna bhi chahta hoon ... bus rukna nahi chahta". This is one inspiring dialogue which will apply to our own celebrities too. Honestly, they might be in the industry for a long time and feel that they just don't want to put an end to their filmi journey or otherwise their stint with any other profession, which they may have taken after trying their luck in films.
There are various aspects like selecting impactful roles, essaying the character with great earnestness, shooting for the film in bad conditions, understanding what the director wants etc. And when the films of the stars release controversies also spark up. Celebrity life is indeed a magical world and you earn fame and recognition, but sometimes at the cost of one's privacy.
After all, passion and dedication can be seen in film industry too. But how can we know that these stars are dedicated in their work? It's just with seeing their performance in films, their interaction with the media, etc. Now let's know about our favorite Sandalwood actresses more; let's see their journey in the Kannada film industry which is male-driven.
...
Radhika Pandit Radhika Pandit another example of a home grown act >> Read More...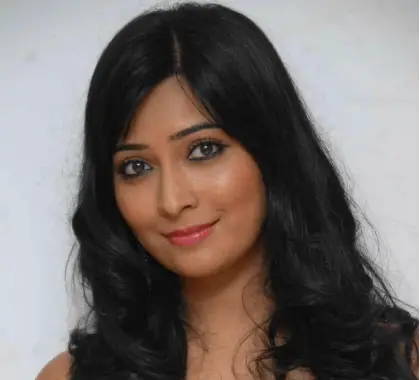 Radhika Pandit, who is currently basking in the success of Santhu Straight Forward Click to look into! >> Read More... , was voted as the most famous Sandalwood actress in Bangalore Times Poll, after Ramya. Since her first film Moggina Manasu in 2008 she has travelled a long way in the film industry. She has been the favorite topic for critics due to her performances in many flicks and even garnered three consecutive awards for Best Actress. These films include Moggina Manasu, Love Guru, and Krishnan Love Story. Then she also acted in successful flicks like Huduguru, Mr. and Mrs. Ramachari, Drama, Bahaddur, Santhu Straight Forward etc. She is famous for doing the girl-next-door character in her flicks. Generally a non-controversial actress Radhika Pandit was also associated with one controversy wherein she was complained by a producer for not participating in the promotional events of a flick.
...
Divya Spandana Divya Spandana, born on November 29, 1982, known >> Read More...
...
Ramya has been in the industry for over 12 years and she is fondly called the Golden Girl. But she has been caught in controversies too. And the right approach is to be unperturbed by all the controversies. Her career started with the Puneeth Rajkumar Puneeth was born on 17th March 1975 in Madras, Tam >> Read More... starrer Abhi in 2003 and her pairing with the latter was liked by the audiences. And that was followed with their hit films like Arasu and Aakash. And this spirited actress, who recently mesmerized the audiences with Nagarahavu, seems to be in a sabbatical. Controversies in politics would surely be annoying to the actress. Ramya seems to be an empathetic politician. It is learnt that she spends her time nowadays with managing a trust in her dad's name, going through a learning process, to mention a few. She is also interested in writing and reading. And to mention her stint with politics too.
Aindrita Ray Aindrita Ray is a prominent Kannada actress, who h >> Read More...
...
Aindrita Ray commenced her acting career in 2008 with the Kannada flick Meravanige. Her second project Junglee became a great hit. Later, she features in many commercially successful flicks and became one of the happening Sandalwood actresses. Manasare was the film which could very well be a landmark in her career and her delivery of a mentally challenged girl won her appreciation. Aindrita Ray has always been in the limelight for her outspoken nature. She had quit dentistry and then entered into the entertainment world. And then she tasted success very soon in her life.
Rachita Ram Rachita ram is a Kannada film and TV actress who m >> Read More...
...
This Bulbul actress also made it big in Sandalwood in a short period. Dil Rangeela Click to look into! >> Read More... , Bulbul, and Ranna were some of the hits in her career. She was even pulled for an issue wherein she seemed to have borrowed some money from a person.
...
' Haripriya Shruthi is the original name of Haripriya, who is >> Read More... '
...
Actress Haripriya is also one of the happening actresses of Kannada film industry. The 2014 flick Ugramm's success had taken her career to a different level but it was not an easy job to prove herself since her debut in the 2008 flick Manasugala Maatu Madhura. Then some films like Ranna boosted her career. Haripriya was also in controversies for throwing tantrums and declining big projects. And there were also talks about her being unpunctual in her films. But she would have very realized that these are part and parcel of the film industry.
''
Priyamani has tried her luck in all the south Indian languages and her stint with Sandalwood including Raam, Only Vishnuvardhana, Charulatha etc. earned her recognition. This talented actress exhibits comfort level both in girl next door roles and glamorous characters. One of her forte is that she moves from one industry to another with great ease. This actress had also been associated with many controversies but she seemed to have ignored them.
Ragini Dwivedi Ragini is born and brought up in Bangalore. Ragini >> Read More...
Ragini Dwivedi became a happening actress in Sandalwood very quickly in her career. She has experimented with her roles and had even done bold roles like that in Ragini IPS Click to look into! >> Read More... . She even tasted success in films like Kempe Gowda Kempegowda is an Indian actor who has primarily wo >> Read More... . Controversies also didn't leave her and she was involved in controversies like wardrobe malfunction, being associated with some issues when someone who worked for her created problems on the set etc.
Bhavana Menon Bhavana, a Malayalam Actress, was born in Thrissur >> Read More...
Bhavana Menon gained a good position in Sandalwood with the flick Bachchan. Though she had less screenspace in the flick she attracted the critics. Jackie with Puneeth Rajkumar was also appreciated. This star had also been in controversies, not in Sandalwood but in Mollywood. There was controversy that there was unofficial ban in the industry.
Pooja Gandhi Pooja Gandhi is a famous actress in the Kannada fi >> Read More...
Pooja Gandhi was noticed for her debut flick Mungaru Male. When some of her films didn't do well even though she acted in films in a prolific manner, she didn't get disheartened but decided to try her luck in production. She also had her share of controversies regarding the remuneration of her films.