Shahrukh Khan represents a moment of inspiration, determination, and hard work. Almost no one now would be unfamiliar with this name. He began his magnificent adventure by working in television serials and has since become one of the world's most iconic performers. Even though his first two films were flops, he never lost his profession. He struggled in extreme poverty and even managed a restaurant for a living before becoming one of the world's wealthiest performers. Let's look at ten things about Shahrukh Khan that you should know:
1. His film 'DDLJ' has been playing in theatres since 1995.
"Dilwale Dulhania Le Jayenge' is one of his most beloved and well-known films. This film holds the record for the longest time spent in theatres. This film was released on October 20, 1995, and has been playing continually in a Mumbai theatre called Maratha Mandir since its premiere. This theatre or hall is still showing this film every day at 11.30 a.m., giving it a run period of 26 years.  

Isn't 'Shahrukh Khan' not Shahrukh's true name? His maternal grandmother gave him the name 'Abdul Rashid Khan.' The celebrity stayed with his Naani until he was five years old, after which he returned to his parents. His parents then changed his name to 'Shahrukh Khan.' I'm sure most of you were unaware of this truth earlier.
3. Got Married to Gauri Khan Thrice!
SRK is not only a terrific actor and a decent person, but he is also a devoted husband. During his time in Delhi, Shahrukh Khan fell in love with Gauri Khan. When he ultimately agreed to marry Gauri Khan, he and Gauri initially registered for a court marriage. On August 26, 1991, the couple held a 'nikah,' a Muslim ceremonial wedding, after their court marriage. On October 25, 1991, they decided to marry again, according to Hindu traditions. Since Shahrukh was a Muslim and Gauri was a Punjabi, the two chose to marry according to their respective faith traditions.
...
4. Most Successful Movie of his Career
The film 'CHENNAI EXPRESS,' surpassed all box office records in 2013. This blockbuster film is SRK's highest-earning film, grossing Rs. 207.69 Crores at the Indian box office and a total of Rs 424.54 Crores worldwide. 
...
5. Initial Interest in TV Serials
Shah Rukh Khan Shah Rukh Khan or also known as SRK is a prominent >> Read More... began his acting career in television serials. His serials include " Dil Dariya The serial Dil Dariya (1988) primarily revolved ar >> Read More... ," " Wagle Ki Duniya Wagle Ki Duniya is a prominent Indian comedy sitco >> Read More... ," and others. He was uninterested in acting in films, he believed that he wasn't skilled enough to perform well in movies. However, in 1991, SRK changed his mind about acting in films. He believed that it would help him cope with the grief of his mother's death. He relocated from Delhi to Mumbai to begin his Bollywood career and made his film debut in 'Deewana' in June 1992. '' was supposed to be his first film, but Deewana was released internationally before it.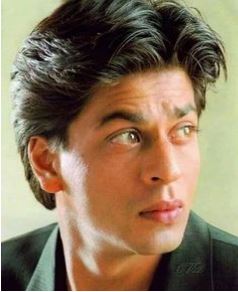 ...
6. He was once Banned from entering a Cricket Stadium
On May 16, 2012, it was an IPL match between the Mumbai Indians and the Kolkata Knight Riders; following the game, he got into a brawl with a security officer at the Wankhede Stadium. The officials barred Shahrukh Khan from entering the stadium over the next five years for offending and insulting the security guards. According to the officials, "the artist seems to have no moral qualms for his acts and behavior." He defended his behavior. The stadium's management committee was obliged to bar Khan from attending for five years."
...
7. A Significant Tribute in Dubai
On his 55th birthday, the world's tallest skyscraper, the Burj Khalifa, paid respect to the Bollywood king by showing his images and well wishes. The entire tower was presented with birthday greetings. It was a moment of pride for India because no other Indian performer has gotten this honor. It is among the most significant occasions not just for him but for every Indian.
...
8. A Dedicated Social Worker
SRK is a significant supporter of the charity. When the globe was in the grip of a coronavirus epidemic, SRK was among the celebs who stepped up and volunteered their boundaries to convert into a covid-19 care facility. His office in Khar was turned into a 15-bed ICU center for critical Covid-19 patients.
...
9. Gave Up an Award to Salman Khan
Shahrukh Khan and Salman Khan have always had a Tom and Jerry-like friendship. There are times when they disagree, and other times when they can't stop complimenting each other. In 1998, Shahrukh Khan won the Zee Cine Prize for Best Actor, but to everyone's surprise, he summoned Salman Khan on stage, presented him with the award, and asked him to make a thank-you speech.

10. 'Dr. Shahrukh Khan'
Shah Rukh Khan is the first actor in Bollywood to hold three international doctorates from three different colleges, which makes him one of the industry's most educated performers. His charitable, generous, and humanitarian acts and his global reach as a filmmaker have won him an honorary degree from the University of Edinburgh in Scotland. His formal name is Dr. Shah Rukh K.