The Television Industry is known for its everyday linkups, fights, Controversies, and Breakups. While some handle them on the level that do not come across the public others made it a grand controversial affair. Following this below I have jotted down a few of the ugliest breakups of the TV Celebs.
However, there are a lot many names to this list among which I am mentioning the Top 10 comprising all languages.
1. Delnaaz Irani Delnaaz Irani is a well known actress in Hindi TV >> Read More... and Rajev Paul
...
Delnaaz and Rajev were among the most lovable couple of the Television Industry. They have even appeared in many reality shows together where the couple got a lot of love from the audience. The duo stayed together for 14 years, which is quite a huge time for a relationship. But unfortunately both of them despite of staying together for 14 long years couldn't save their marriage. The couple decided to separate and took divorce upon mutual consent. Well, what has gone so wrong between them that they better know, but reports from various sources claimed that it was due to constant tiffs within the couple that led to their separation. The duo after their divorce went into the biggest reality show 'Big Boss' on Indian Television. Like Delnaaz and Rajev, there were many other couples who faced such splits among which Daljeet Kaur and were one.
2. Daljeet Kaur Bhanot A very beautiful and a stunning actress Daljeet >> Read More... and Shaleen Bhanot
...
Daljeet and Shaleen is another couple of the Television Industry who's break up has come as a shock for the audiences as well as the entire TV industry. The duo has lived together for five long years and was blessed with a boy child. The couple came into the limelight after doing the famous dancing reality show ' Nach Baliye Whooping success to its credit of 145 episodes and >> Read More... ' and had got a huge love from the entire 'Nach Baliye' team and the audiences. But despite having a nice compatibility the couple has decided to get separated. The reason behind the separation of the two was better known to them, but reports from various sources claim that it was Shaleen's abusive nature that was the reason behind the separation of the two. Also, according to a report in Bombay Times, it was said that Daljeet has filed a report in the Police Station against her husband regarding his harsh behavior towards her. The couple following these situations has filed for divorce. However, the divorce formalities haven't completed yet, but the duo was staying apart from each other. Just as Darjeet and Shaleen, Shweta and Raja were also among one of those couples who broke up despite of having an amazing compatibility with each other.
...
3. Shweta Tiwari Shweta Tiwari is the well known face of Indian Tel >> Read More... and Raja Chaudhary Raja Chaudhary was born on 23 rd July 1975, in Mee >> Read More...
Shweta and Raja have yet another one among the most shocking and ugliest breakups of the TV industry. The couple got fame after appearing on the dancing reality show 'Nach Baliye' where the couple got a lot of love from the audiences and the Nach Baliye team. They were one of the favorite Jodi's of Saroj Khan Born with an inborn talent, Saroj Khan is one of t >> Read More... in that season of Nach Baliye. However, owing to growing differences between the two, the couple decided to separate. They have a daughter from their relationship who's custody was handed over to Shweta after their divorce proceedings were over. Most of the times the reason for the separation of the two was blamed on Raja Chaudhary's abusive nature and alcohol abuse. All these breakups gave the media and audiences a shock, though the media industry comprising TV as well as Bollywood was always blown with such news and controversies. But, these handful of celebrity breakups were among the most ugliest splits in the television industry.
...
4. Shraddha Nigam Shraddha Nigam is a beautiful and extremely well-k >> Read More... and Karan Singh Grover Karan Singh Grover is a famous Indian actor who is >> Read More...
Shraddha Nigam and Karan Singh Grover were another among the couples who gave a shock to the audience with their separation. The duo has tied the knot in a very low profile closed wedding ceremony in a Gurudwara were only a few family members and close friends are invited. But, the couple could not pull their relationship more than ten months of their wedding. The duo has ended their relationship Within ten months and parted ways from each other. The reason behind their split was said because of Karan's growing intimacy with his Choreographer in Jhalak Dhikhla Jaa. However, it was seen that Karan Singh Grover have moved from his relationship with Shraddha and tied a knot with his co-star Jennifer Winget Jennifer Singh Grover, a popular Indian actress an >> Read More... .
...
5. Karan Singh Grover and Jennifer Winget
...
Karan Singh Grover yet again faced another split after Shraddha Nigam. It was quite a long time that speculations about their split was rumored. However, recently Jennifer has opened up about her relationship with Karan. She has declared that both of them are separated now and the divorce proceedings are on its peek. Soon they will be apart from each other legally. According to many sources, it was reported that the reason for the split was again because of Karan's close relationship with his co- actresses. Evidently, Karan never wanted to be tied to anyone with so dedication, in fact, he always wanted himself to be like a free bird. Owning to all these yet again one of the most happening Jodi of the television Industry has ended up their relationship. In Case of Karan Singh Grover, both of his marriages were among the fairy tale love stories of the Indian Television Industry which ended on a harsh note. On account of these two harsh separations, it seems that Karan is not meant for the institution of marriage. The next breakups are among the high profile relationships that went wrong for those handful of people and turned into ugly splits.
...
6. Sara Khan Sara Khan is a popular Indian TV actress. She won >> Read More... and
Sara Khan and Ali Merchant were the most Shocking and Uglyiest Splits for the Indian Television as Sara and Ali have tied the knot in the biggest reality show of Television 'BIG BOSS'. Apparently the duo claimed that they are so much so in love with each other that they married in the National Television with a grand wedding ceremony by Big Boss were not only the contestants witness but the entire India Witness their marriage. However, later it was heard that the duo after the stint in Big Boss has parted ways from each other. According to reports from various sources, it was claimed that the duo have tied the knot just for raising their winning chances in the show. Speculations and Rumors also say that It was all pre-decided by the couple before entering the Big Boss House.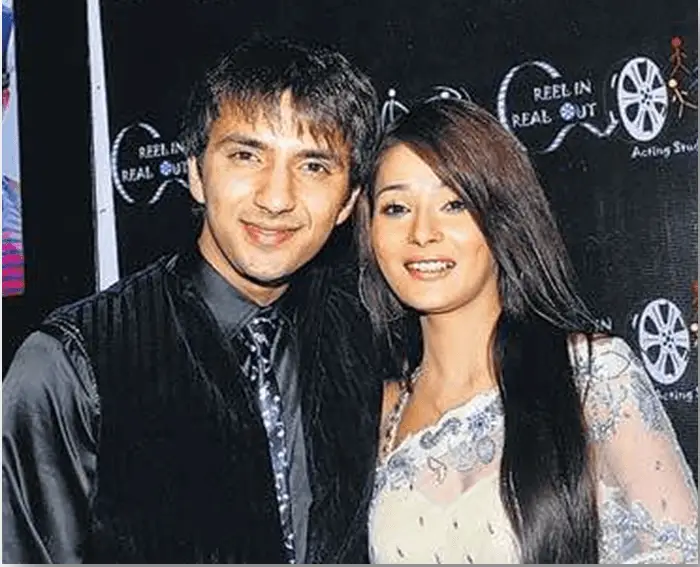 7. and Dimpy Ganguly Dimpy Ganguly, an Indian model and actress was bor >> Read More...
Rahul Mahajan and Dimpy Ganguly is yet another to the list of top 10 ugly breakups of Tv Celebs. The two have tied the knot in a reality show 'Rahul Dulhania Le Jayega'. The wedding was a grand wedding and just like Sara and Ali had witnessed the huge Indian Audience. The couple also appeared in a dancing reality show 'Nach Baliye' were they are loved by the audiences. Dimpy has also achieved a lot of fame after getting hooked to Rahul. But, apparently within a year of doing 'Nach Baliye' the duo was seen parting ways from each other. Following this the duo has filled for divorce to get separated legally. After their spilt both of them have been seen entering the Big Boss house as wild Card Entries.
8. Rashami Desai Rashami Desai is a well-known television actress, >> Read More... and Nandish Sandhu Nandish was born on 4th May 1976 on Bharatpur, Ind >> Read More...
Rashami Desai and Nandish Sandhu separation has shocked the audiences yet again. They are one of the most loved couple among the Television Industry. Both of them were among the actors who turned their on screen relation into off screen reality. They have also appeared together in many reality shows like 'Khatron Ke Khiladi' and 'Nach Baliye'. But it was during the time of 'Nach Baliye' when the couple was noticed with some differences which apparently they sought out on the National Television. But, owing to the various differences between the two they have finally decided to get separated from each other. However, both of them have maintained silence for a long time, but it was recently on an interview Rashmi opened up about her relation with Nandish and declared that both of them are not in Talking terms, they only communicate via their lawyers. The separation of the couple has kept the industry num as it was again one of the most compatible couples getting separate from each other.
9. Shweta Munshi Shweta Munshi is a well-known face of Indian T.V. >> Read More... and Ratikant Behera
Shweta Munshi and Ratikant Behera were again one of the splits that has amazed the industry and the audiences. Shweta is a popular television actress and was recently playing a dotting role of a wife and a mother in Zee Tv's ''. She was married to Ratikant Behera a Pune based business man. But owing to some personal tiff between the two, the couple decided to part ways from each other and went on for divorce. The reason behind their split was not known by anybody. However, it was evident that the duo were not in good terms with each other. Shweta in this rough phase was still continuing with her work in 'Bandhan'.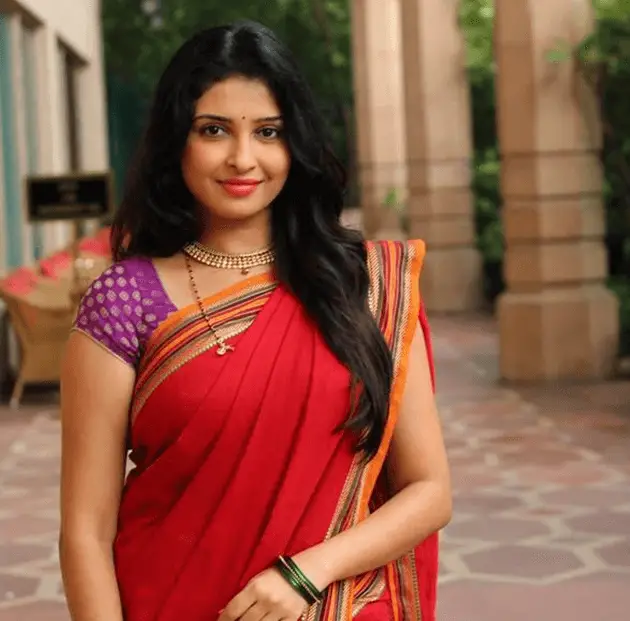 10. Gauhar Khan Gauhar Khan or Gauahar Khan or Gauahar Zafar Khan >> Read More... and Kushal Tandon Kushal Tandon is a famous Indian model and Hindi s >> Read More...
Break up between Gauhaur and Kushal was a shock for the audiences. The two have come together in the popular reality show ' Bigg Boss Bigg Boss Tamil is the Tamil language version of t >> Read More... ' where they have shown support and love for each other and also Kushal has proposed Gauhaur in National Television. However, after their stint in Big Boss there were speculations about problems in their relationship. However, both of them have ended the speculations for the time. But, things between the duo have been worse and they have decided to part their ways from each other. Both of them cleared the speculations by announcing that they are no more together. However, the news came as a shock for Gushal Fans. It seems that the Television Industry has seen a lot of amazing couples hitched out of their relations. So, many breakups bad spilts were also questioned the eminence of love within the TV industry.