Child actors often are not noticed. But there are some who are as talented as the famous actors are. The whole serial is completely based on them. There are some actors who are doing or have done a brilliant work in the industry. List of some of those child artists are:
1. Spandan Chaturvedi Spandan Chaturvedi is an Indian child actress famo >> Read More... :
...
This small girl plays the lead role in Udaan serial which is based on the concept of Bonded Labour. This show is produced by Mahesh Bhatt Filmmaker Mahesh Bhatt created a niche for himself >> Read More... . She is a free girl and does not want to be a bonded labourer, so she struggles with it. Her acting is very fine; that no one can believe that she is a beginner.
2. Tasheen Shah Tasheen Shah, a child Artist, who plays the role o >> Read More... :
...
She plays the role of younger sister in Udaan of Spandan. Her name in the serial is Imli. She is a cute and bubbly girl. She supports her sister in everything. She is the one who always marks her presence with her acting skills.
3. Bhavesh Balchandani Bhavesh is special. Born on 17th April, 2001, he h >> Read More... :
...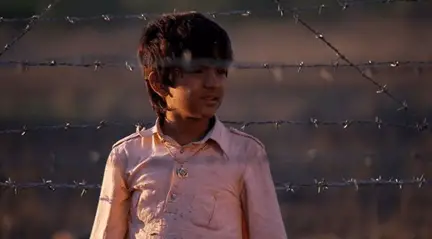 The serial Veera is all about the unbreakable bond of brother and sister. This guy plays a role of young Ranvijay. He has done almost 40 advertisements. His acting is so good that he has touched many hearts. This show airs on Star Plus.
4. Harshita Ojha Harshita Ojha is one of the most popular child art >> Read More... :
...
She played the role of younger sister of Ranvijay in Veera serial. Her cute smile and innocence has touched many hearts. After, the serial, she played the role of Shah Rukh Khan's niece in Chennai Express Click to look into! >> Read More... . She was dropped by Rohit Shetty Rohit Shetty is a famous Director in Bollywood who >> Read More... for that role.
...
5. Siddharth Nigam Siddharth Nigam is a child actor predominantly see >> Read More... :
...
He played a role of Ashoka Samrat in . It was a historical show. Everyone is impressed by not only his acting, but also by his Martial Arts skills. He has played younger Aamir Khan Aamir Khan or Mohammed Aamir Hussain Khan is Bolly >> Read More... in Dhoom 3.
6. Ruhanika Dhawan Ruhanika Dhawan is an Indian little cute televisio >> Read More... :
...
She is a very cute and innocent girl. Everyone loves her acting. She has a very cute smile. She plays the role of Ruhi in Yeh Hai Mohabbatein Yeh hai Mohabbatein is an Indian soap opera of the >> Read More... . When there was a leap in the show, Ruhi grew up, and then Ruhanika played a role of Pihu in the show.
7. Faisal Khan Faisal Khan was born in 1999 in Mumbai. His father >> Read More... :
He is the dance master as he has won Lil master of Dance India Dance. Then he has also won Jhalak Dikhlaa Jaa. He played a role of Maharana Singh Pratap. He practiced a lot to fit into that show. This show aired on Sony TV. He has touched many hearts by his acting and dancing skills.
8. Ashnoor Kaur Ashnoor Kaur is an Indian child actress who was bo >> Read More... :
Jhansi Ki Rani Jhansi Ki rani is a historical drama based on the >> Read More... was her first show in 2009, and then she did many small roles after that. She played a role of Ashok Sundari in Devon Ke Dev-Mahadev. Even, in Mahabharat, she played a role of Dushala.
9. Kinshuk Vaidya Kinshuk Vaidya, is an Indian TV actor best known f >> Read More... :
He played a role of Sanju in Shaka Laka Boom Boom. It was one of the favorite shows of every child. This show was all about how Sanju handles the situation by his magic pencil. Now Kinshuk appeared in Shows like Ek Rishta Saajhedari Ka.
10. :
She has done many shows which were very hit at that time. She started her career with the show , where she played a role of Fruity and she has also appeared in the show Shaka Laka Boom Boom. After that she has been seen in many commercials and movies.